What Is An Elopement?
Before we jump into the info on what you should look for when planning an elopement package, let's define what exactly an elopement is.
In the past, elopements have been defined as getting married on the whim or without approval. People have also thought elopements to be ill-planned, shameful, or inconsiderate.
Guess what? Elopements don't mean any of that. In fact, the definition of what an elopement is has changed drastically over the years and has gained more and more popularity with people like you, adventurers.
An elopement is defining and planning your wedding day to be what YOU want it to be. An elopement is a special day that has been designed and planned specifically for the couple.
Elopements also stip away the extra stuff, the fluff, and the details that many brides and grooms don't even notice on their special day. This day is intentionally intimate, small, and meaningful to reflect who you both are. Let's face it, it's you're wedding day, and you do not need to worry about who to sit next to who to avoid family drama.
Learn how to elope with our elopement planning resources.
What We Include in Our Elopement Packages
You deserve a comprehensive list to help you tick all the boxes as you plan your special day together.
Disclaimer: While we don't offer bundled elopement packages, we do provide you with all of the information and resources you will need to create your perfect elopement package. Our Wandering Weddings members are also amazing vendors to ask questions. These members have plenty of experience curating awesome elopement experiences for couples. 
1. Tips from Photographers and Couples
We know how stressful it is to make decisions on your wedding day, even if you are planning an elopement. We provide multiple elopement stories for our couples to read to gather inspiration and ideas.
2. Best Places to Elope
If you decided to elope, then we have to include the best places to elope in your elopement package. The world is a big place, so we did all the heavy research for you.
3. Awesome Vendors
Our Wandering Weddings Members are the best vendors to help you. From photographers to wedding planners, we make sure to provide you with a great team in the location you decide to elope.
4. Support and Guidance
We love our couples who decide to elope, and we encourage you to ask us any questions you have regarding your wedding day. Drop a comment or reach out to us if you would like us to provide a specific elopement resource.
Elopement Packages For Our Favorite Locations
We are professional adventurers who love romance and all things adventure. Let's talk about some of our favorite elopement packages that will help guide you through your elopement planning journey.
Hawaii 
If you are looking for sunshine, beaches, and tropical vibes, then you should already have Hawaii on your mind. Hawaii is full of possible locations that are all stunning, but we took the extra step and broke down all of our favorite places by island.
Iceland 
Iceland is a wonderful location for your elopement. It is one of those locations that just makes you fall in love over and over again. It is no surprise this is one of our favorite elopement packages we have put together for you all. From Iceland's stunning waterfalls to its moody caves, we are sure Iceland has something for every couple.
Washington
We have a special place in our heart for Washington, and so does many of our photographers. Can you blame us? Mount Rainer is always a sight to see, and some of our couples get to see the most spectacular sunsets and sunrises at some of the locations we mention.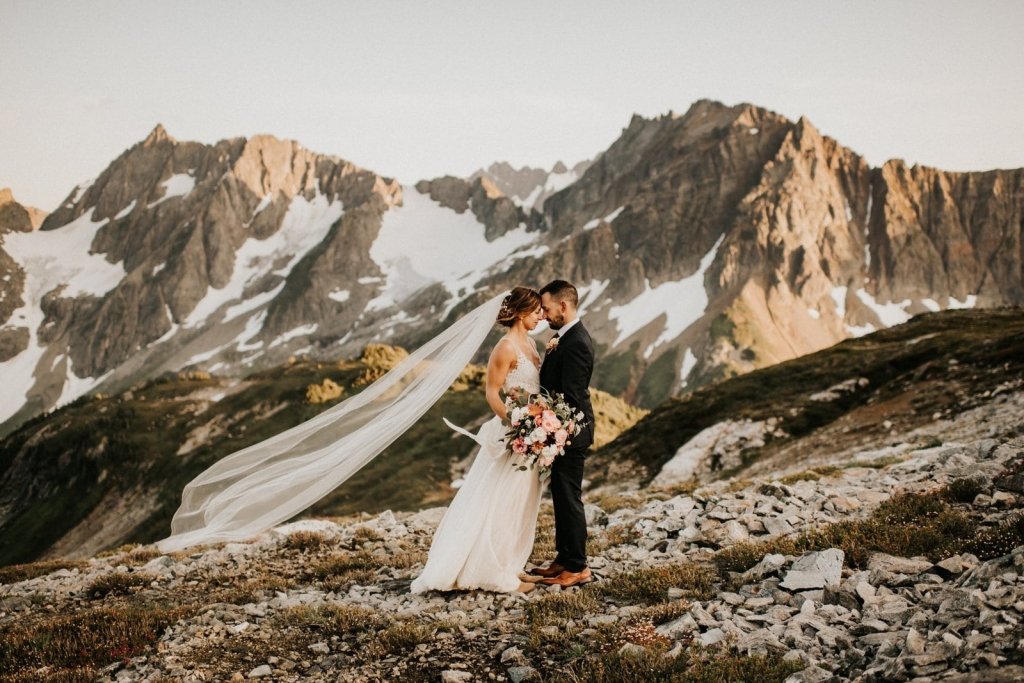 Colorado
Are you interested in self-solemnizing your marriage? Then check out breathtaking Colorado for your elopement destination. Colorado is beautiful year-round and has plenty of accessible mountains. This location is perfect for couples who want an adventure without breaking into a sweat.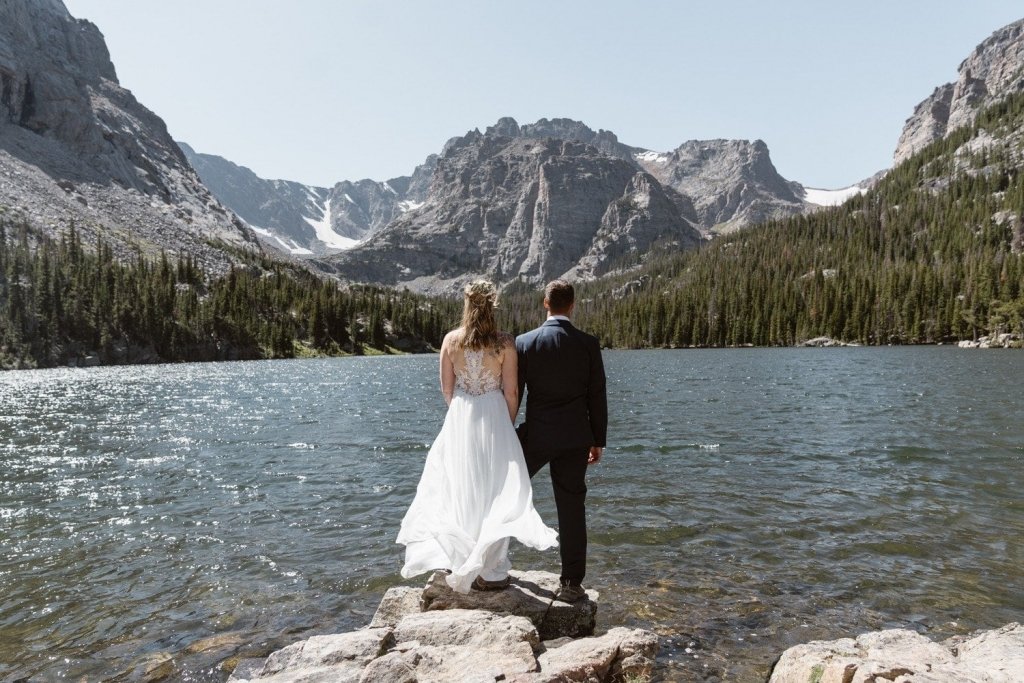 Oregon
If you're looking to elope in a state where you have a little bit of everything to explore, then Oregon is an awesome place to consider. There is a diversity of gorgeous landscapes to explore including forests, mountains, and beaches.