Small Iceland Wedding Mixing New Wedding Traditions and Old
Bec and Leo's small wedding in Iceland is the perfect reminder to do what you both love on your wedding day. These two actually mixed together the wedding traditions they loved while also incorporating elements they liked from elopements.
Imagine celebrating your wedding day in a beautiful church in Iceland, performing a Chinese traditional tea ceremony, and then sharing a traditional Icelandic barbecue together before going on an adventure around some of Iceland's iconic landscapes. That's exactly what these two did!
If you prefer to skip the information, then jump straight to the photos from this small Iceland wedding. 
Details From this Elopement Adventure
Jean Smith Photography documented Bec and Leo's intimate wedding at Iceland's Úlfljótsvatn church with their immediate friends and family.
Planning a church wedding in Iceland is a great way to go on adventures together while still maintaining a traditional wedding ceremony vibe. 
The couple planned this adventurous Iceland elopement based on their mutual love for outdoors and epic adventures. Their small wedding was far from traditional weddings you have been to.
"In one adventure-filled wedding day, they experienced their I do's in a quaint lakeside church, hiked through incredible landscapes, visited two beautiful waterfalls, ran through black sand beaches, ate a traditional Icelandic barbecue lunch, saw turf houses on an old sod farm, and celebrated their reception in a rustic barn. How many people can say they experienced ALL OF THAT on their wedding day?" [Jean, the Photographer]
Tips to Plan a Small Iceland Wedding
Iceland is a popular place to elope, but we also love it when couples plan small weddings as Bec and Leo did. 
Their wedding is a perfect example and inspiration for couples considering a small destination wedding with family and friends.
If you're looking for more ways to include your loved ones, then check out these post elopement reception ideas.
Here are Jean's top tips for planning a wedding in Iceland:
Fully explore the many options for ceremony and shooting locations. Maybe on top of a glacier? In front of a waterfall? In an Icelandic country church? Black sand beach? There are so many incredible options in this gorgeous country!
Do your research on the time of year you want to get married. The amount of daylight varies depending on the day/month and can range from 4-22 hours of daylight.
Make sure you're in Iceland at least 2 business days before your wedding date.  In order to obtain your Iceland marriage license, you must be in the country 2 business days before you get married. 
Understand that you may not have an "ideal" weather day for your wedding in Iceland and be ok with it.  The day might bring rain, sleet, snow, wind, or have endless sunshine, who knows, it's Iceland!
Bec and Leo's planner, Ann from Iceland Wedding Planner, has more tips for planning your Iceland wedding here.
Finally, a good elopement team is always recommended to help make your wedding day stress-free and amazing.  
Ann took care of the schedule and location planning; and Raquel and Zacarias from Happy Together Films, worked alongside the photographer to help plan this couple's wedding day.
If you're looking for more Iceland elopement tips and inspiration, then check out our Iceland elopement packages.
About The Couple 
Bec and Leo attended the same preschool and ended up connecting years later because of mutual friends. How amazing is it to be so close to your soulmate, but not connect until years later? Do you believe in destiny?
These two decided to plan their wedding day in beautiful Iceland because they both shared a love for adventure, hiking, delicious food, and experiencing beautiful locations together. 
Eloping in Iceland allowed them to experience all of this and more!
"Bec and Leo were up for any adventure! They wanted a variety of Icelandic locations and we spent the entire day exploring waterfalls, a black sand beach, a beautiful canyon, and a grass turf house farm." [Jean]
Favorite Moments During this Small Wedding in Iceland
We love how Bec and Leo planned a small wedding with 20 of their family and friends, but still dedicated a big portion of their day to be able to explore beautiful Iceland together. 
Jean couldn't help but notice the sweet connection between these two throughout the day.
 "I continually noticed throughout the day that although Bec was in her element with hiking, adventuring, and getting a little dirty, Leo was always lending a hand, helping her across rough spots, and generally looking out for his girl. It was super sweet to witness and capture." [Jean]
Their family and friends traveled with these two all the way from Sydney, Australia to be a part of this intimate experience.
We love how these two planned an elopement experience, yet kept wedding traditions that were important to them, such as this intimate tea ceremony above. 
"From the traditional Chinese tea ceremony in the morning, family and friends at their ceremony in the quaint Úlfljótsvatn church, and finally, an intimate, fun party at the end of the night with their guests, they had curated the perfect mix of adventure, love, and relationships!" [Jean]
Why This Photographer Loves Elopements
Elopements like this small Iceland wedding are very intimate and personal. Photographers and vendors are able to put all their attention on the couple. 
"The union of two people is beautiful no matter the situation. But imagine that union taking place in a location hand-picked by the couple, quietly taking place with Mother Nature as their backdrop. It might just be the couple, or they might have their closest friends and family present. There are an intimacy and beauty with destination weddings and elopements that cannot be denied. It's special to witness and it's special to capture." [Jean]
Did you know, wanting an intimate experience is one of the main reasons why most couples decide to elope!
Jean tells us how important it is to consider the safety of the couples as they adventure together and respect the environment you all explore. Working together with knowledgeable vendors, such as the wedding planner from this elopement, is also important.
By hiring someone local to the area, you are able to have a smoother elopement experience by being prepared for regulations, weather, local rules, shooting locations, and more.
Other Vendors Involved
Planning | Iceland Wedding Planner
Video | Happy Together Films
Videography From This Iceland Wedding
Photos From This Small Iceland Wedding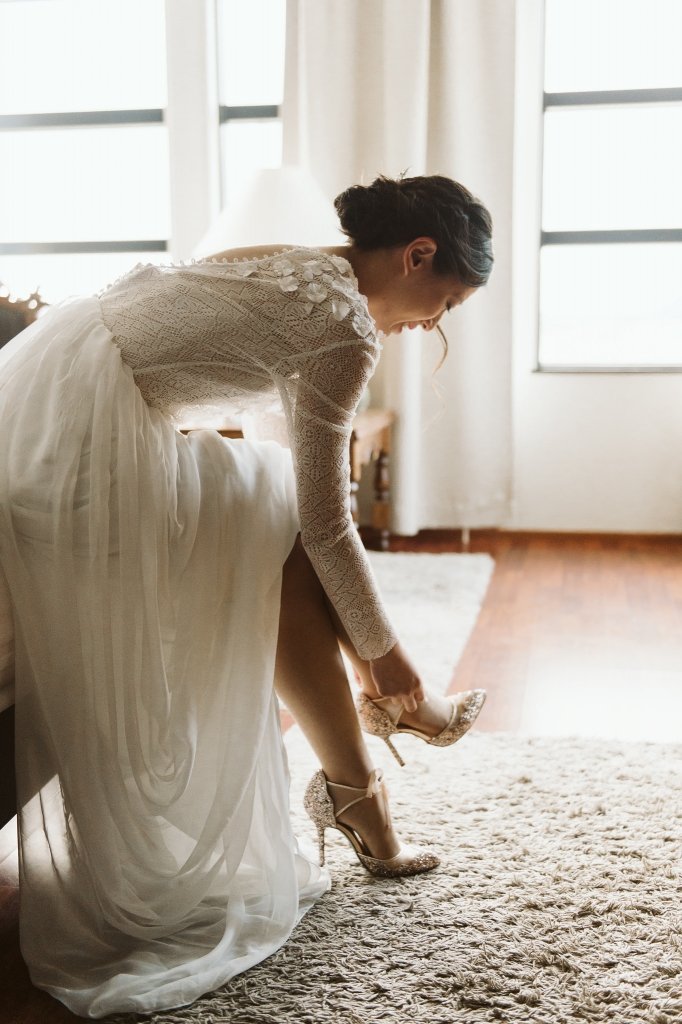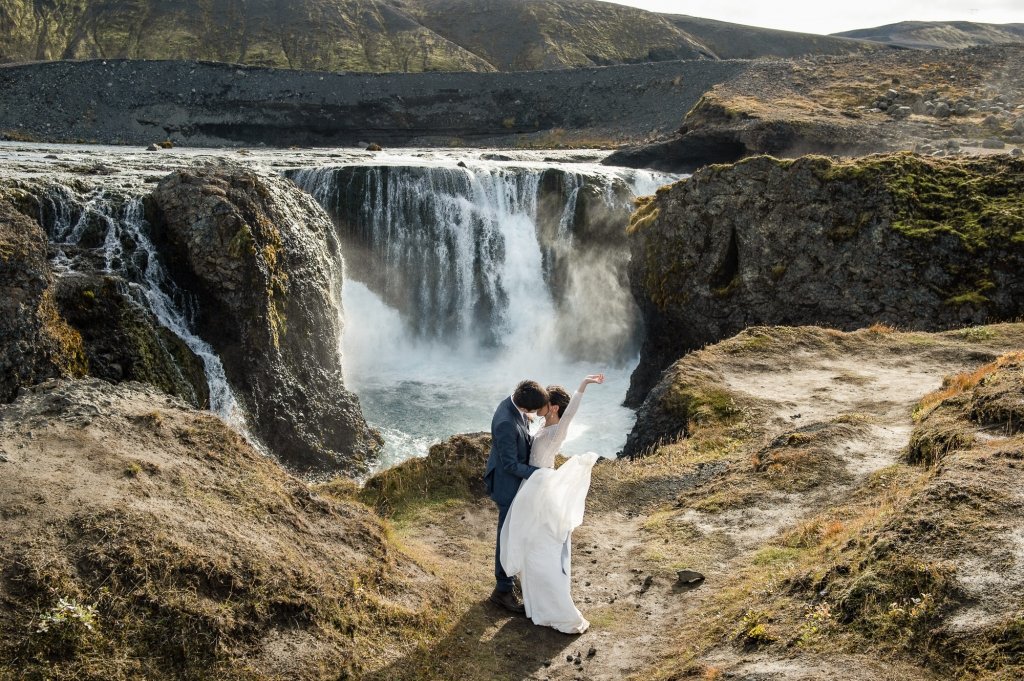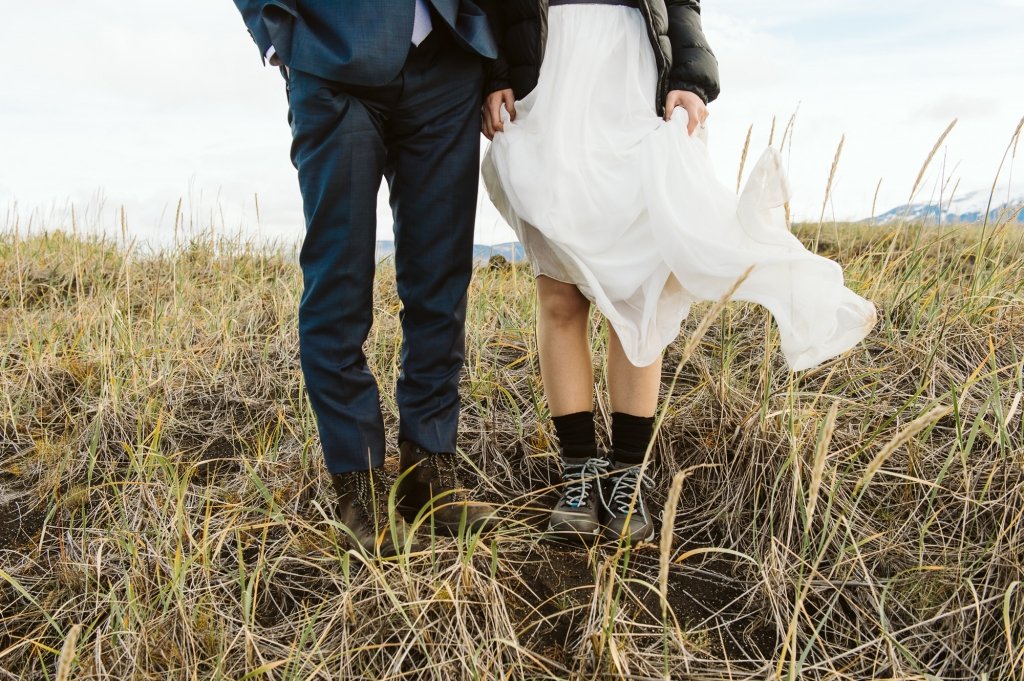 Are you loving this small wedding in Iceland, but are you not sure if Iceland is your elopement destination? Check out our best places to elope!
Are you not sure where to start on your elopement planning journey?
Check out our how to elope guide!