This Rainy Alaska Elopement Will Inspire You to Elope
This elopement in Alaska is intimate, romantic, adventurous, and so meaningful. Breanna Nielsen, the photographer from Living Roots Photography, tells us about Bryce and Ivory's magical day.
"I love capturing elopements because I feel like the bride and groom get to be truly themselves without all the distractions of a typical wedding. You get to get away with all of your closest family and friends, or sometimes just each other, and truly feel the day and soak up the fact that it's your wedding day. You can do things that make you happy without trying to please other people!" [Beanna]
Get all the details on how these two weren't even phased as it rained on their elopement day.
If you want to skip all the information, the jump straight to the photos from this Alaska elopement.
Elopement Day Details
If you're planning an elopement, you should pick a place that holds a lot of meaning to you both. The location of your elopement should also embody who you are as a couple. For Bryce and Ivory, their elopement location embodied all that and more.
Although the couple lives in Nashville, TN currently, they both wanted to elope in Alaska, where Ivory grew up. They wanted to be surrounded by nature and their immediate family, including their adorable dog, Hatcher.
"I was born and raised in Alaska, and Bryce and I also met in Alaska, so we decided it felt right to marry in the place where we met. We didn't even need to discuss it, it just felt right. It was our first choice. It also happens to be the most beautiful place in the world!" [Ivory]
This location for their elopement is actually Ivory's family's property. This adorable cabin was handmade by her family, so it made perfect sense to be the spot for their elopement.
To prepare for the elopement, the family also made the couple an alter and covered it in beautiful wildflowers. On the day of their elopement, it rained. According to Breanna, however, the couple remained easy going.
"Everything about them and their personalities screams elopement! They are both so go with the flow, so if something didn't turn out the way it was planned, they didn't blink an eye because they knew at the end of the day, they were getting married and that's all that mattered." [Breanna]
Working with Rain During the Ceremony
This rainy Alaska elopement is such an inspiration and reminder to just enjoy your wedding, despite the weather not going how you planned. Breanna and Ivory tell us how the whole experience was relaxing and fun.
"The bride and groom fully trusted me and were so chill about everything, which gave me complete creative freedom to get the shots that I felt best described their day and their relationship! With it being such a rainy day on their ceremony day, I definitely had to think fast and be on top of my creativity because we weren't able to shoot very long. The helicopter ride day speaks for itself. It was so stunning and seriously just such a once in a lifetime experience from start to end!" [Breanna]
Since Ivy and Bryce, never really wanted a big, expensive wedding, they really enjoyed their rainy Alaska elopement because it allowed them to fully focus on each other.
"I loved not having to stress about anyone else. I don't regret having a small wedding, and I don't think I ever will. If a pre-married couple really feels that a small wedding or elopement is right for them, then absolutely do it." [Ivy]
Favorite Moments During This Alaska Elopement
Looking through the couple's elopement day portraits, we can pick out multiple moments we personally love. We can't get over how adorable these two were as the rain fell on them, and we also love how lost in love and adventure these two were during their day.
Since it did rain on their elopement day, this couple had an adventurous helicopter ride the next day to Knik Glacier to take some magical portraits with massive glaciers and mountains behind them. After that, they went to Hatcher Pass for more adventure. If they would have had a normal wedding day, then they probably wouldn't have been able to do that.
"We got to ride around in the helicopter for about 2 hours, and then halfway through we got to stop in the middle of Knik Glacier to get some portraits in their wedding attire! It was so fun to pick a spot where we wanted pictures and the pilot just landed it there." [Breanna]
For Ivory and Bryce, it's hard to pick a specific moment they enjoyed the most because their elopement was so relaxing and fun.
"If I had to choose a specific moment it would be the ceremony. We were surrounded by a small group of loved ones overlooking the lake where we said our vows. I will never forget that moment, looking into each other's eyes saying our vows while the rain was falling. We were all so happy that we didn't even care about the rain!" [Ivory]
Breanna also loved to see the couple change up their looks throughout the two days. The day of the ceremony, Ivory wore her hair up with her BHLDN for a more classy look, while they both wore hiking boots with wild, loose hair the next day.
Advice for Planning Elopements
Aside from their intimate dinner reception with their immediate family, there wasn't much planning for this couple. Ivory stresses how important it is to enjoy the moment.
"My advice would be to make sure you communicate very well with all of the people involved. That way you will get exactly what you need with no surprises. But overall, the best part was having to not plan much at all. I am not a natural at planning (I find it stressful) in the first place. so that is why this felt perfect to just keep it simplistic." [Ivory]
Breanna believes it's also important for couples to be flexible and just be yourselves when planning an adventurous elopement.
"If you are planning an elopement that is all outside with no inside backup, you never know if it's going to rain or storm or anything. So my advice is to keep an open mind and enjoy the day, no matter what happens! Another thing would be to just be yourselves and plan a day that is important to you. Bryce and Ivory got married in a very special spot to them, and it was so special to see them become a husband in wife at the same location that she had so many memories of growing up. All those personal touches make a day so unique and special to each couple!" [Breanna]
Are you loving this Alaska elopement?
Photos From This Alaska Elopement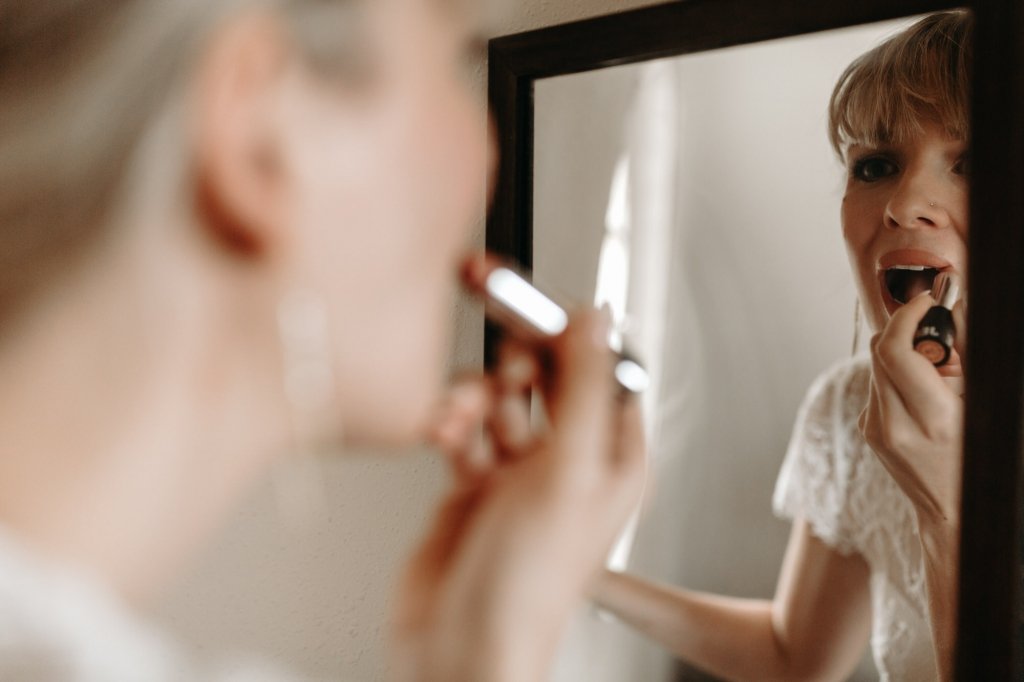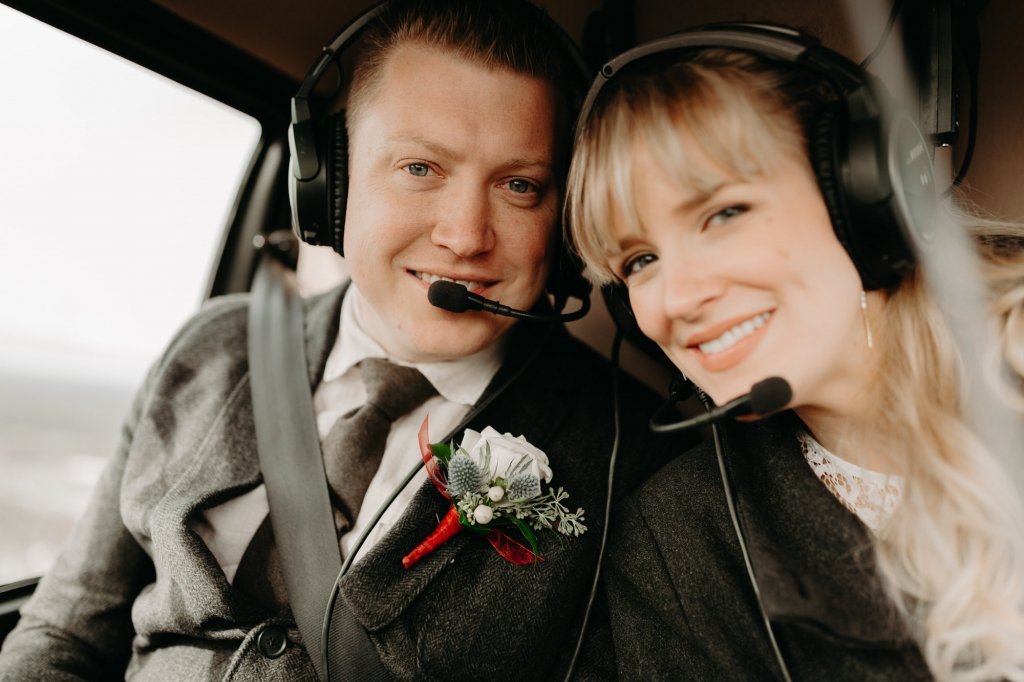 If you want to elope, but aren't sure where to begin, then we suggest you head over to our Elopement Planning Resources to start planning your special day!
Looking for the perfect vendors for your wedding?
Search our Wandering Weddings members HERE!