On a chilly autumn day in Aspen, accompanied only by their two closest friends, Jennifer and Justin said "I do" against a stunning backdrop of golden fields and snow-capped mountains. "Jennifer and Justin wanted to elope in a wild area near Aspen, Colorado. I brought them to one of my favorite locations, a ghost town in Ashcroft," photographer Tara Marolda revealed. "…a historic mining town, where miners and Ute Indians before them, lived in a beautiful valley in the middle of the Rocky Mountains. I knew this would be the perfect backdrop for Jennifer and Justin's intimate ceremony." This elopement was reportedly rather "spur of the moment", but it is undeniable everything came together seamlessly from the bride's rustic, bohemian style to the rich, deep color palette and wild, earthy florals. The biting winds did not deter this couple from making their wedding day an incredibly intimate experience, surrounded by breathtaking landscapes and the joyful company of their dearest friends.
Photography by Tara Marolda Photography
"THEY WERE AS EXCITED AS GIDDY CHILDREN [ON] CHRISTMAS DAY, TO FINALLY WED EACH OTHER… EVERYTHING WAS PERFECT, THE LIGHT, THE LOCATION, THE SUBJECTS."
[Tara Marolda, Photographer]
"I SHOOT EVERYTHING WIDE OPEN, WITH MY PRIME LENSES ONLY. THIS CREATES FOR CHALLENGING WORK, BUT THE PAY OFF IS AMAZING. I WOULD NEVER GO BACK TO SHOOTING WITH A ZOOM LENS, AS YOU COMPLETELY MISS THE AESTHETIC CREATIVE DEVELOPMENT."
[Tara Marolda]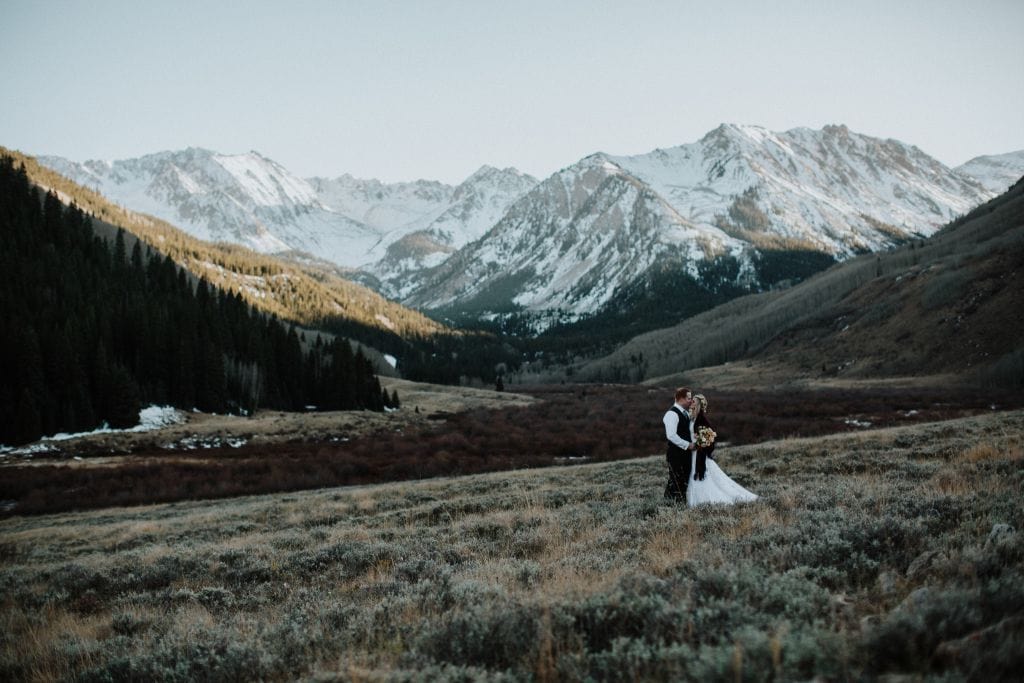 Vendors:
Florals | The Bloemist
Hair | Lather Salon Aspen
Thank you to Tara Marolda for sharing this session, and congratulations to Jennifer + Justin!