What to Wear for Your Adventurous Engagement Photos
Congrats, you're engaged! Now you can start planning your engagement pictures! Since you're on our site, we assume you both love adventures, and you're considering
planning an elopement
! Do you know what your engagement outfits will look like?
Lucky for you, our team are pros when it comes to what to wear for your engagement photos, especially the adventurous kind of photos! We put together a list of our favorite stores to shop your engagement outfits AND 12 tips you both should consider when planning your outfits.
Jump to the section you're interested in:
What to Wear for Your Engagement Photos
One of the biggest things you want to remember when thinking about what to wear for your engagement photos is to wear something you feel comfortable in and feel confident in. Here are 4 things to consider when thinking about what you should wear:
Think about what you would wear on an intimate date with each other and start from there.
Consider where your engagement photos will be taken. Check out our list of the best places to elope for some inspo!
Think about how many outfits you want to bring along. We recommend 2 outfitts for your engagement photos (1 casual and 1 dressy option).
Consider what time of year you will be taking your engagement photos and what you will be doing.
When it comes down to it, you really shouldn't stress what you should wear during your engagement photos because there really aren't any rules. You can wear white or you can wear any color you want! You don't even need to match a specific theme or trend related to your wedding day. Use the engagement outfits below to inspire you and start shopping for your adventure together. And don't forget to have fun!
Shop Our Favorite Engagement Outfits
Are you ready to shop for your perfect engagement outfits together? We got you covered! We have compiled a list of some of the best stores you can shop for you engagement photo outfits. Some of these links are affiliate links, but know we only promote brands we feel truly fit adventure engagements.
Lulus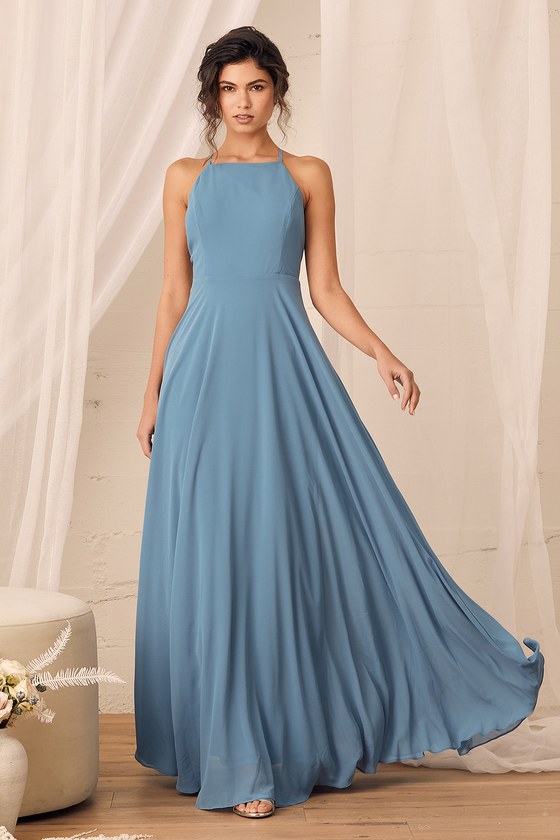 Price: $68.00
Lulus is a great option for couples looking for flowy dresses or fun-patterned skirts and two-piece outfit sets. Lulus' online store makes it easy to browse based on your style and occasion needs. These options are also budget friendly and can range from $30-$150.
BHLDN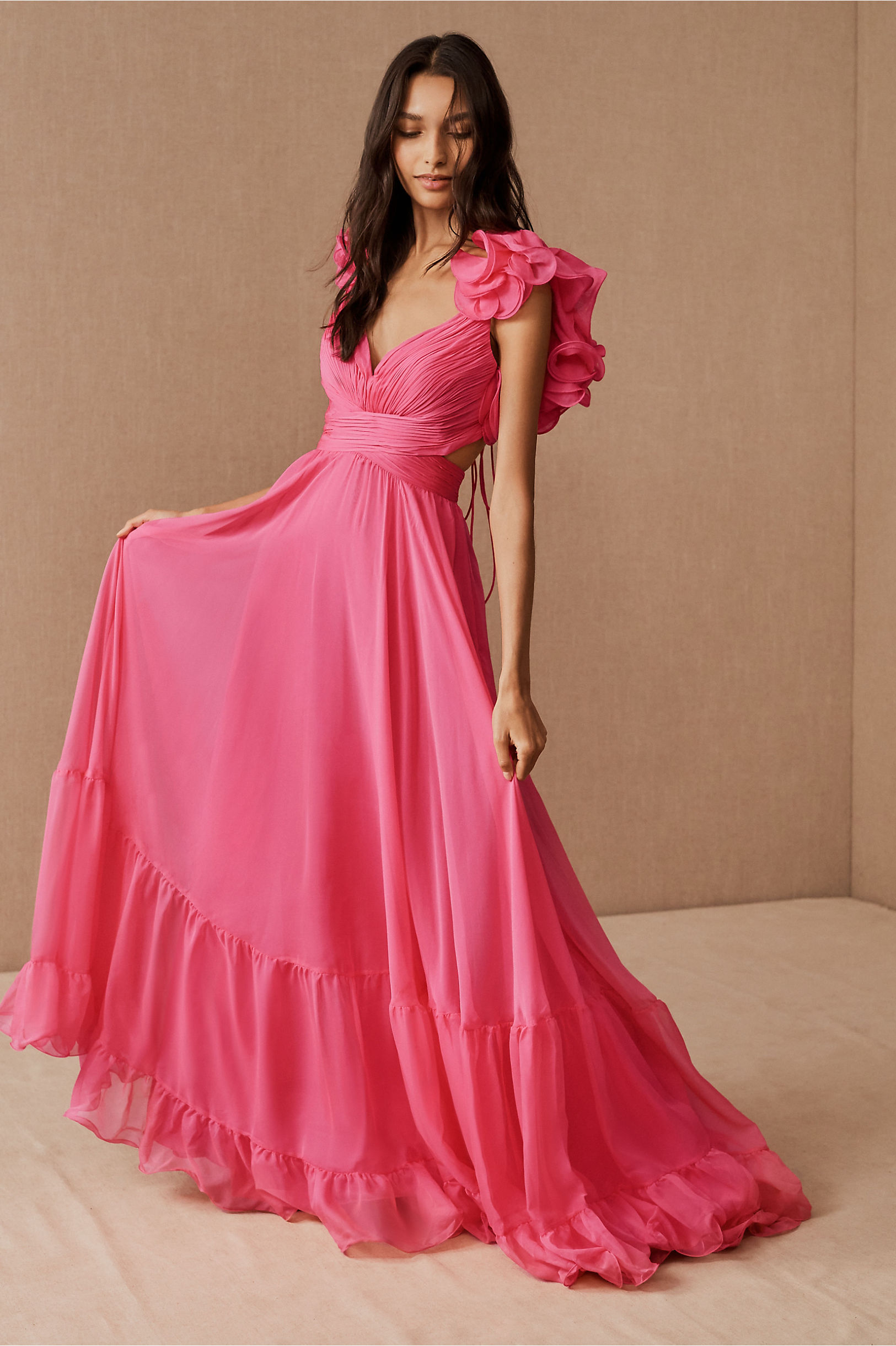 Price: $598
If you're looking for more of a statement piece for your engagement outfit, then BHLDN is a good place to shop. They sell more than just wedding dresses! BHLDN is perfect for engagement dresses or statement accessories. While they do have options on the higher end, you can always find a good deal on the sale section!
New markdowns are here! Shop sale now
Etsy
Etsy is a great place to shop and support small businesses. You can also find absolutely anything and everything for your engagement outfit on Etsy. From blazers and two piece sets to accessories and signage. Etsy is a great spot to explore for your engagement photos.
Amazon
If you're looking for an engagement outfit that is budget friendly, then Amazon is a great option (especially if you're a prime member). Amazon has come a long way and now provides some amazing wardrobe options for your engagement adventure ranging from different prices. Remember to read those reviews!
There are so many more amazing shops to explore for your engagement outfits. A lot of stores we feature for elopements can also double as great options for your engagement.
Shop our elopement dresses and gender neutral formal wear!
Engagement Photo Outfits Based on Season
We discussed one of the biggest things you should consider when thinking about what to wear for your engagement photos is the season you're taking your photos.
Engagement Photo Outfit Ideas for Fall and Winter
If you're planning your engagement photoshoot during the fall or winter, especially outdoors, then layers are your best friend! Even if you elope during the fall, it can get pretty chilly, so accessories with jackets, blankets, and scarves.
Fall engagement photos are gorgeous because you have the fall foliage to play off of with your outfits together. Think of incorporating oranges, reds, and neutral colors. Some fun ideas is incorporating sweater dresses, jean jackets, and boots.
Winter engagement photos are fun because you can bundle up together in the snow. The white backdrop also allows plenty of options for your engagement outfits. Think about the different textures you both can incorporate into your outfits and remember to stay warm during your snowball fight!
Engagement Photo Outfit Ideas For Spring and Summer
We love Spring and Summer engagements because couples are able to wear more comfortable clothes and go on more outdoor adventures without the need of carrying multiple layers. For your spring and summer engagement session, think about where you're taking your photos, but flowy dresses, jeans, and nice tops are always a great option!
12 Tips When Planning Your Engagement Outfits
1) Wear Something You Feel Comfortable in
Even though it is a photoshoot, it doesn't necessarily mean that you have to wear something fancy. If you don't feel comfortable in a ballgown and a suit, then don't wear that. We love it when we see couples dress cozy and cuddle up with each other.
2) Wear Something That Reflects Who You Are
Your engagement pictures should reflect 100% who you both are as a couple. If that means wearing jean overalls and hiking boots, then do it! You should be able to look back at these photos and relive the adventure.
"Anna's studio is out of the loft above their custom-built barn house, which overlooks their ranch where her horses play. Keaton is a skilled carpenter and just completed building their stunning home, which is attached to the barn where their three horses live. It is evident that together they have created a very meaningful life in Pemberton, BC, on their ranch together with their horses." [Natasha Costigan, The Photographer]
3) Include Fun Accessories
When you're planning what to wear for your engagement photos, you should plan to include some fun accessories. Accessories such as hats, scarfs, statement earrings, and necklaces will give your portraits more personality and fun photo ops. This couple, snuggled under this blanket as it started to rain during their session.
4) Wear a Mix of Textures to Create Dimension
Some couples want to wear neutral colors in their engagement pictures. An easy way to make your outfits stand out is to simply mix in different textures. Textures such as lace, suede, satin, and jean are some awesome options to mix your neutrals with.
5) Incorporate Props to Compliment Your Outfits
Do you both love doing something together? We love it when couples plan their engagement photo outfits around props such as bikes, motorcycles, or surfboards.
"An engagement session with old cruiser bikes to show their love for cycling together. This couple loves adventure and having fun, and this shoot showed just that." [Morgan Walton, The Photographer]
6) Consider the Season You're Taking Your Pictures
If you're planning to take your engagement photos during the winter, you shouldn't feel obligated to wear something fancy. Winter engagement photos are adorable and super cozy when couples wear thick sweaters and hats as they cuddle in the snow. Are your pictures during the summer? Rock that swimsuit during your photo session with your honey!
7) Wear Something Bold
Don't be afraid to make a statement. You don't have to wear white because you're getting married. Wearing a bold color can create beautiful contrast in your portraits with nature's beautiful scenery as your backdrop.
"Joshua Tree is always a sure bet for a gorgeous outcome, but this couples impeccable taste in outfits, paired with a dreamy cotton candy sunset, made this shoot beyond special." [Nikki Rivera, The Photographer]
8) Embrace Your Birthday Suit
If you're planning an elopement, then you should have a unique engagement session. Why not work with what your momma gave you?! We love it when couples go back to the basics for their outfits and end up in the birthday suits at the end of their engagement sessions. Some might say it's one way to become "one with nature"!
"One thing they wanted to have captured in these images was the depth of their oneness, intimacy, and vulnerability that was secure in the safety of their relationship, something that isn't too easy to come by or to capture. That evening we arrived at the location and begin the shoot innocently enough. And as the evening went on, the layers peeled back, and the rawness of their love shone through." [Nancy Breedveld, The Photographer]
9) Take a Non-Traditional Spin and Do Something You Love
If you're both adventurous, then maybe plan your engagement session outfits around an activity you both love doing. You can hike, swim, ski, or relax in a hot spring.
"Rather than having these two get all dressed up for more formal photos, we found a secret little hot spring that we knew would be perfect for their photos." [Sheena Shahangian, The Photographer]
10) Wear Something Elegant
Just because you're having an adventurous engagement session, it doesn't mean that you can't dress fancy. When you think about what to wear for your engagement photos, we think you should go for the outfit you feel the best in. Flowy, elegant dresses, suits, and collared shirts are great options even when planning an adventurous photo session.
"He twirled her round and round in her long, red dress, and then he pulled her in for a kiss. They slow-danced listening to Taylor Swift's song 'Lover,' and nothing else mattered in those moments." [Jessi Cavey, The Photographer]
11) Bring Options!
If you aren't sure what to wear for your adventurous engagement session, then bring at least 2-3 options! Even if these aren't completely different outfit options, we suggest bringing an extra jacket or another accessory to change the look of your portraits. Since you're planning an outdoor engagement session, plan for the weather to change without notice.
12) Compliment Each Other, But Don't Try to Match too Much
Some people may tell you not to wear two different patterns, but we think it creates such a fun look for adventurous engagement sessions. Don't try to match so much, and let your personalities shine through your outfit. If you need inspiration, then take this moment and go through some old photos of you both to get some ideas!
"When shooting Hunter and Keylen's surprise proposal and engagement session, they told me they wanted to get photos out on their land. So we raced to the top of this hill at sunset where they said, 'one day we want to build our home here.' What a beautiful start to a happily ever after." [Autumn Marshall]
So what are you going to where for your engagement photos?