Photographer: 
Bekah Kay Creative
Session: Styled Elopement
Location: Baltimore, Maryland
From the Photographer:
"This elopement is for wild, adventurous lovers who prioritize their roles in the local economy and earth-friendly practices. It's for the bride who isn't afraid of getting dirt on her dress and wants all her details to feel personal and organic and meaningful."
"The inspiration for this forest elopement came from the ceremony set-up in the heart of the woods along a fern-lined trail with sunlight trickling in through the trees."
[Bekah Lindner, Photographer]
"This couple shared vows alone together in the natural beauty of the forest and ferns before walking through the woods and jumping in the creek for portraits… they followed their ceremony with an intimate dinner on local, handmade ceramics and vintage flatware ending with their favorite local chocolates for dessert."
[Bekah Lindner]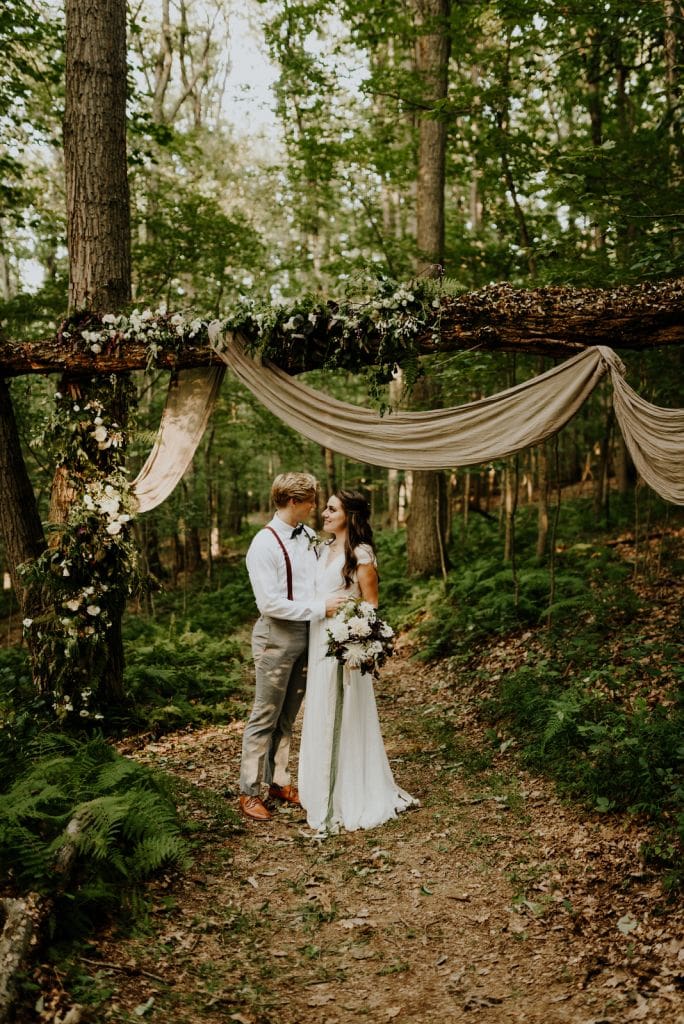 "One of the couple's highest priorities was to work with sustainable, local materials. They wanted their love of and respect for the earth to be reflected in every element of their design."
[Bekah Lindner]
Vendors:
Thank you to Bekah Lindner for sharing this session!
Looking for the perfect vendors?
Search our Wandering Weddings members HERE!