Sunrise Topanga Canyon Wedding Adventure
Daniela and Kaylee decided to elope after realizing that planning a wedding really didn't make THEM happy, and that's perfectly ok! This Topanga Canyon wedding ending in El Matador Beach is the perfect elopement inspiration for couples who want to keep their wedding day simple and care-free.
Evangeline Lane Photography captured their elopement adventure. They drove all the way from Texas to California to elope at sunrise with three of their closest friends. 
Do you want to skip the story? Then jump to the photos from this Topanga Canyon wedding adventure to get inspired.
Why Elope?
Elopements are perfect for couples who don't want to worry about wedding planning drama or settling on a day that you both may not agree on.
Daniela and Kaylee actually started planning a traditional wedding but realized they didn't feel connected to the idea of it. So they planned a Topanga Canyon wedding and El Matador Beach adventure instead!
"Most of our family members weren't too supportive of our relationship, so we didn't want to spend one of the most memorable times of our lives doing something where we couldn't love and appreciate each other as much as we possibly could." [Daniela]
Thus, they had an epic elopement to celebrate their love because love is LOVE!
These two kept their elopement simple and romantic. They didn't fuss over the details. They even made their own matching sunflower bouquets with their beachy elopement dresses from Amazon, perfect for casual elopements. 
"I think when you make the decision to elope, it's a good idea does prepare yourself for other people potentially being disappointed at first. However, once they realize it's what you truly want they should come around to the idea and support you!" [Evangeline]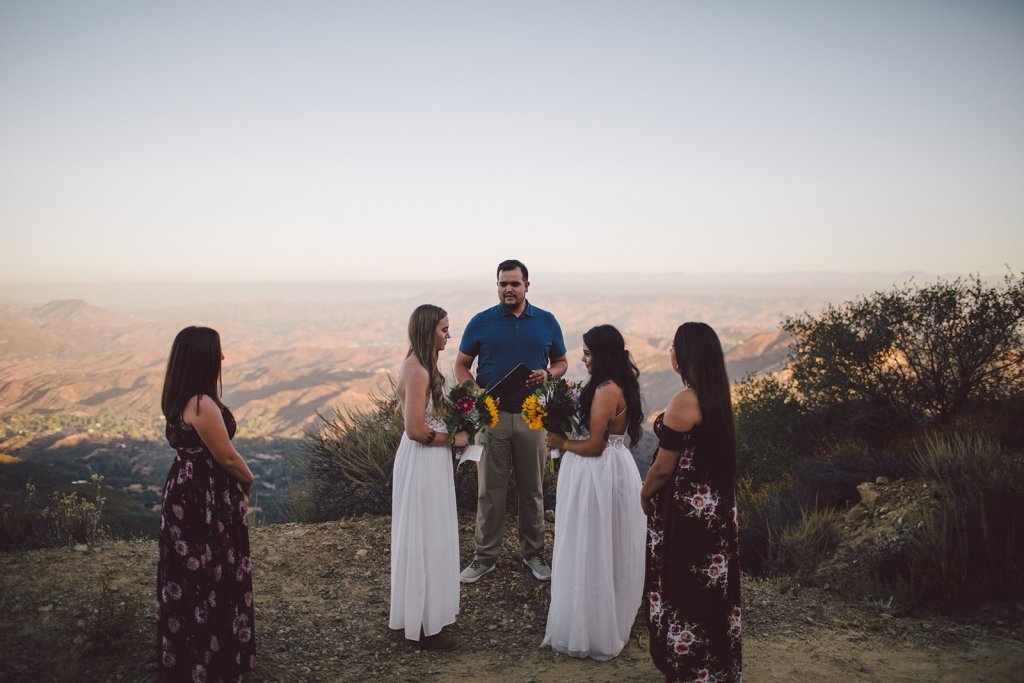 Details We Love From This Topanga Canyon Wedding
This elopement is filled with moments we're loving. It's also the perfect proof for couples that their elopement doesn't need to be a production. The best elopements we have seen have been the ones with the least amount of decor and planning.
If you're into hiking, cupcakes, champagne bottles, and celebrating in the ocean, then this elopement is your type of wedding day.
"We spent time really enjoying the views during the sunrise but that all changed when we got to the beach. We had a great time laughing and really just loving each other in the ocean. Our elopement was all we could have dreamed of!

Three of our closest friends were with us. One of them was our officiant. Who better to marry you to the love of your life than someone who has watched your relationship grow?" [Daniela]
Daniela and Kaylee also loved writing their own wedding vows. Writing your wedding vows allows you both to have a personalized and emotional wedding ceremony. Daniela tells us they loved being 100% real and vulnerable in their own words as they expressed their love for each other.
Evangeline tells us the hike to their ceremony locations was actually her favorite part of the day.
"You could just feel the excitement and anticipation in the air. Also spending time with them on the beach splashing and playing in the waves was so much fun! They really rolled with it and were really game to just let loose and have an amazing wedding experience." [Evangeline]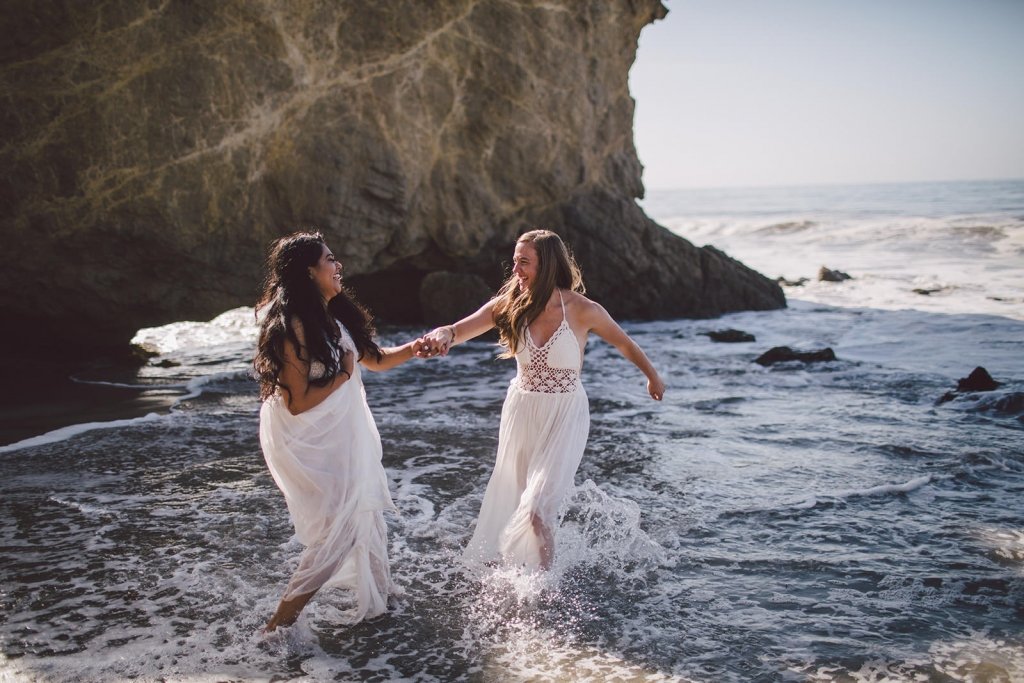 Planning This Elopement
Deciding where to elope is probably the most challenging decision you'll make as you plan your elopement.
For Daniela and Kaylee, they wanted to elope at a location that would reflect both of them perfectly.
"I absolutely love the mountains and hiking, while Kaylee is a huge fan of the ocean.
Evangeline picked out the actual locations after we had explained to her what we were torn between. She had the best idea, in that we didn't have to choose between the two. We were able to incorporate both!"[Daniela]
Daniela tells us the planning process was smooth and chill, just like their elopement day. 
"[Evangeline] had reassured us that we could do whatever WE wanted to do. Which included buying boho wedding dresses from Amazon, finding cute boots at a thrift store, and having one of our best friends ordained. She had helped by giving us options for stays, brunch places, and local happenings for our mini-moon." [Daniela]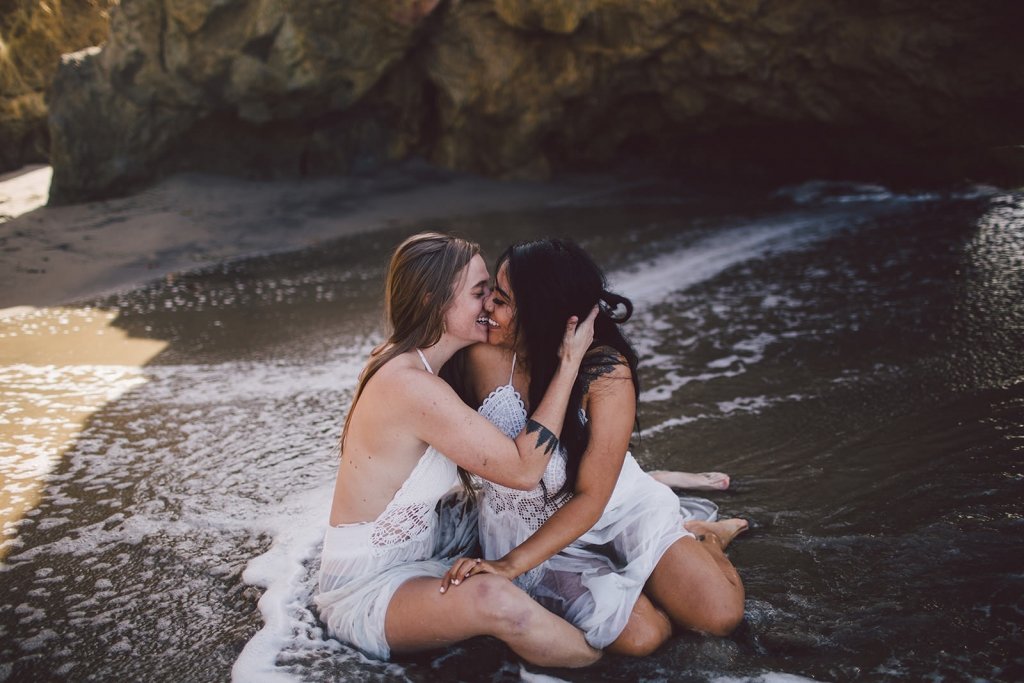 Advice To Other Couples
Our personal advice to is hire an elopement team you trust.
This is essential in having a successful elopement day together. Your photographer and other elopement vendors are the perfect resources to depend on to help you tie your ideas together.
This is why we ALWAYS recommend teaming up with a Wandering Weddings vendor. These vendors specialize in specific areas around the world, and they are so excited to help you plan your elopement. 
Daniela and Kaylee's advice for couples thinking about planning a Topanga Canyon wedding like theirs… just do it!
"Best decision we could have ever made to really enjoy each other on our special day.

Put aside the rushing, greeting, and stress of catering to friends and family on a day that should be absolutely about the two of you. It's not a selfish act to want to do this on your own or with a small group of close friends/family." [Daniella]
Are you still thinking about eloping? Check out the top 10 reasons why couples elope.
Photos From This Topanga Canyon Wedding Adventure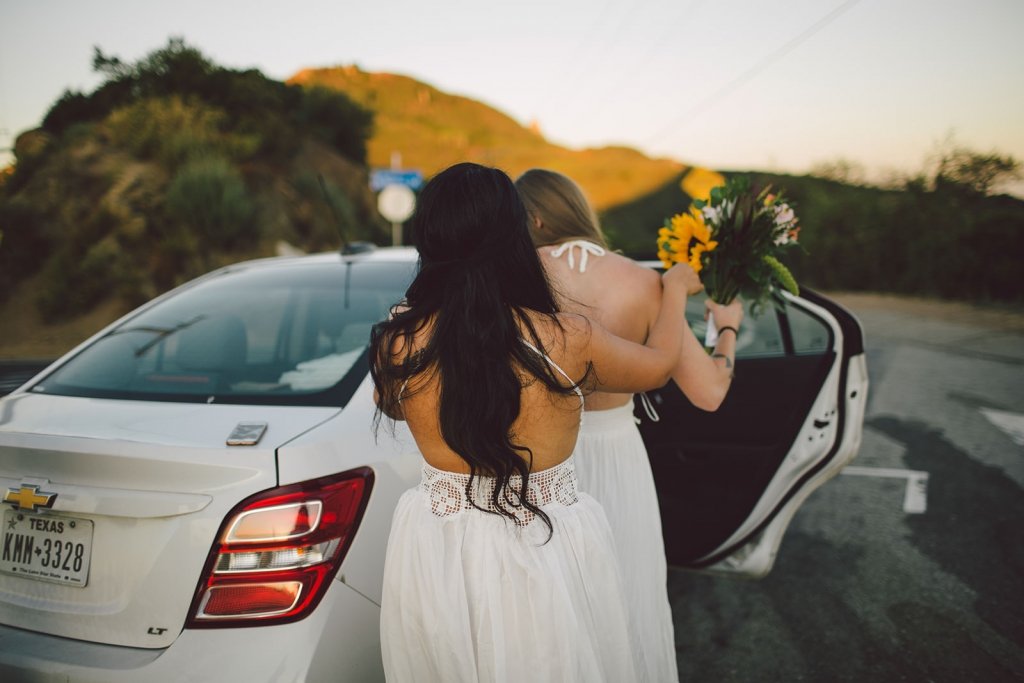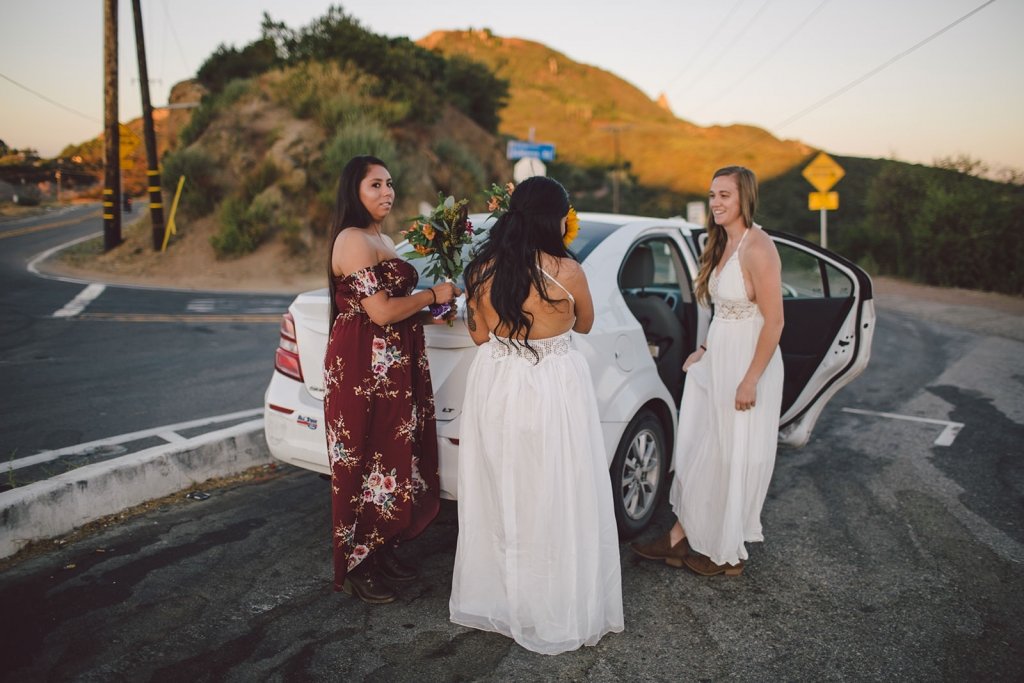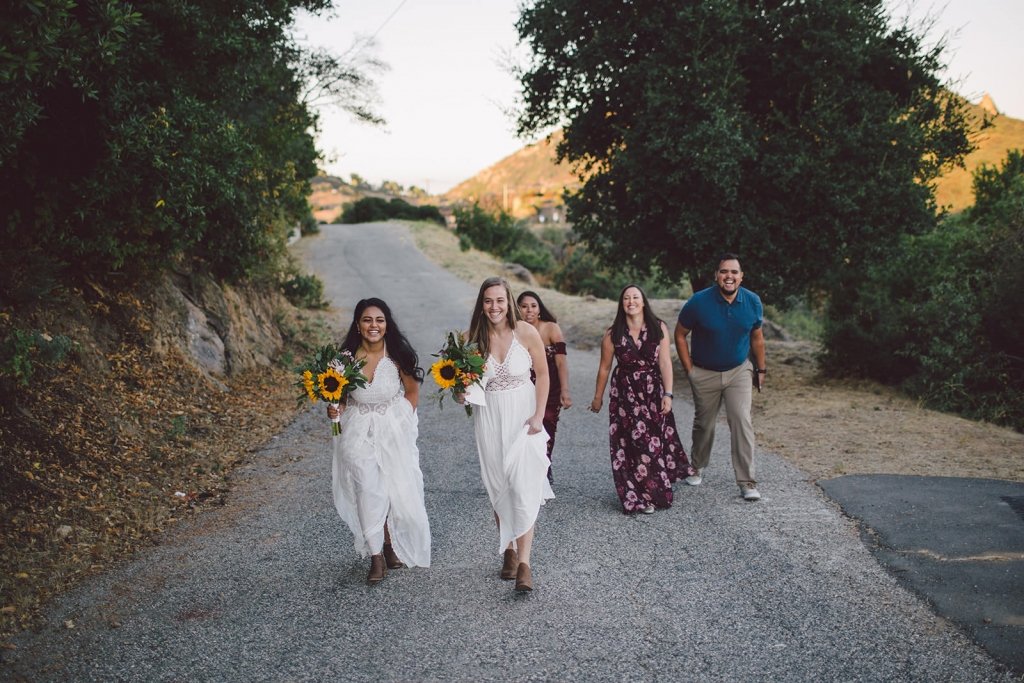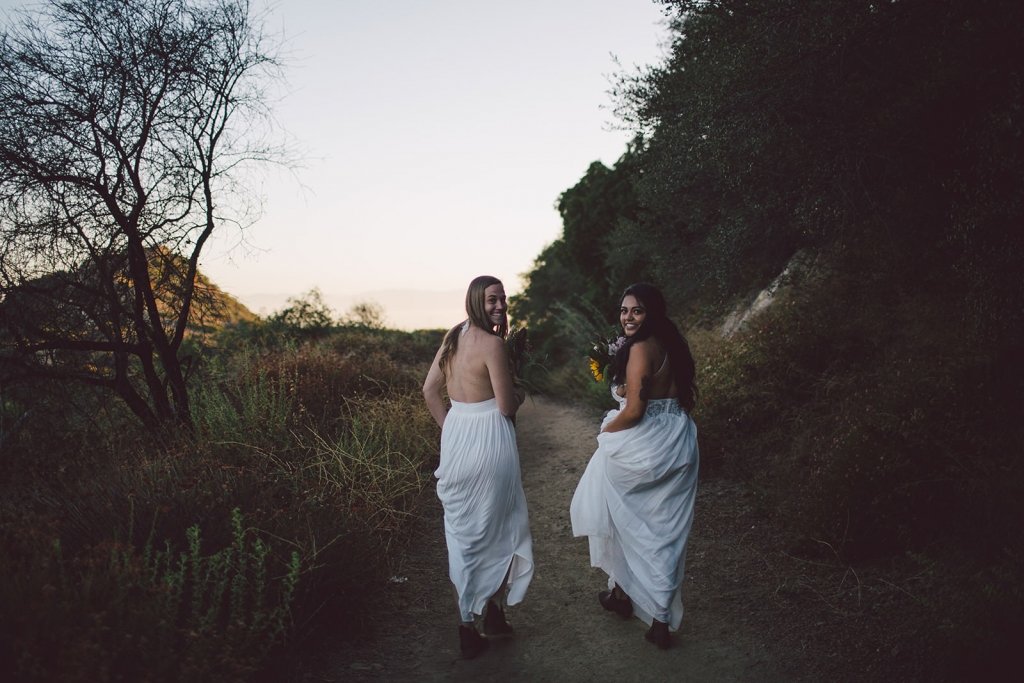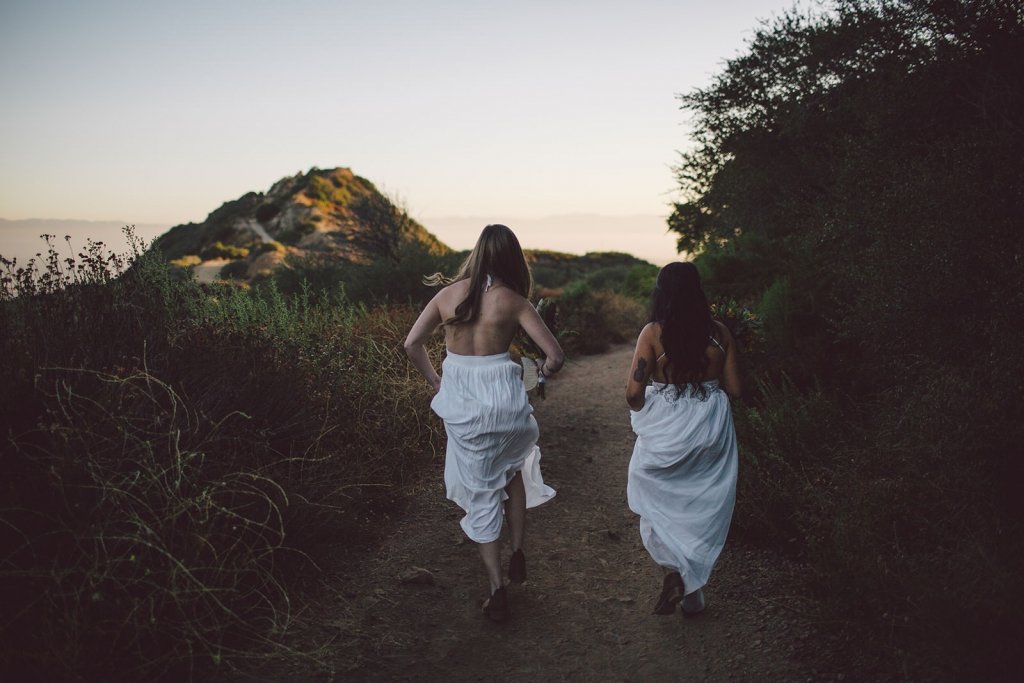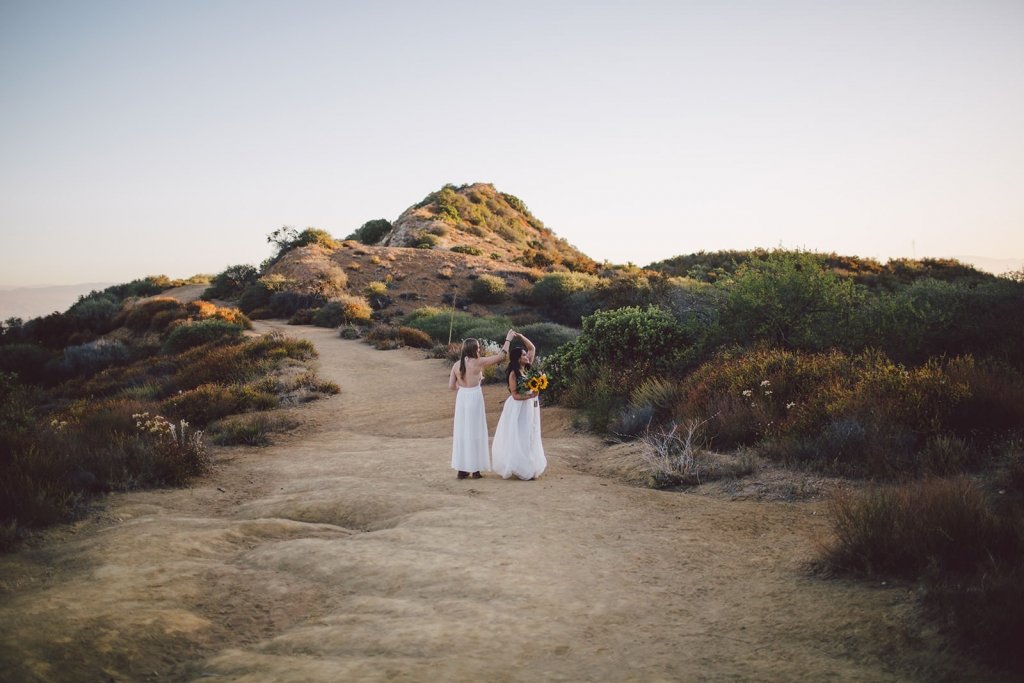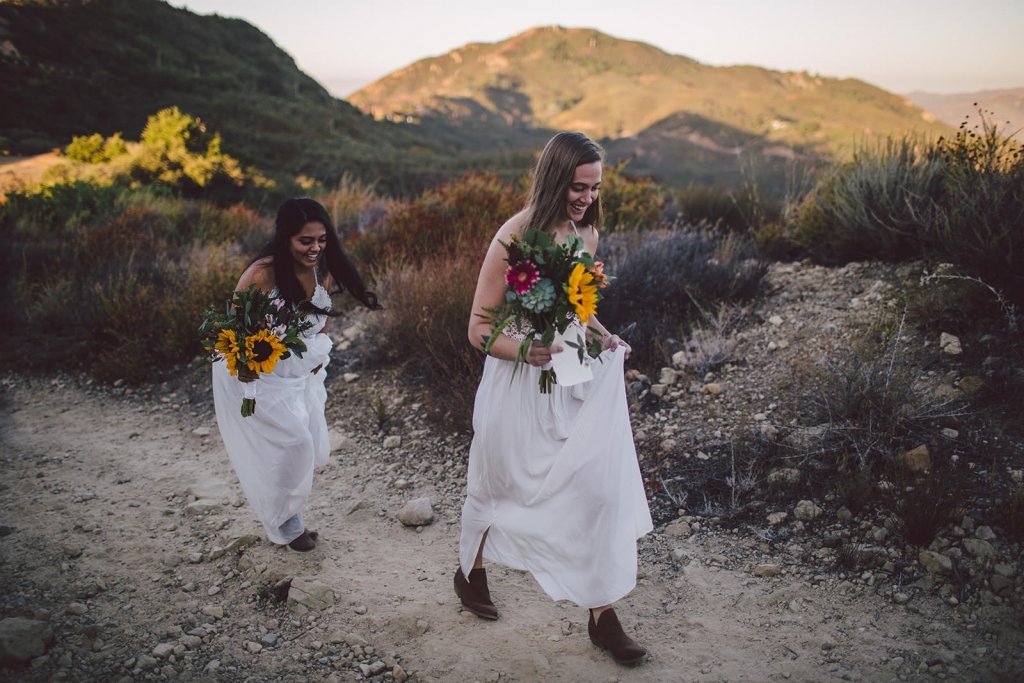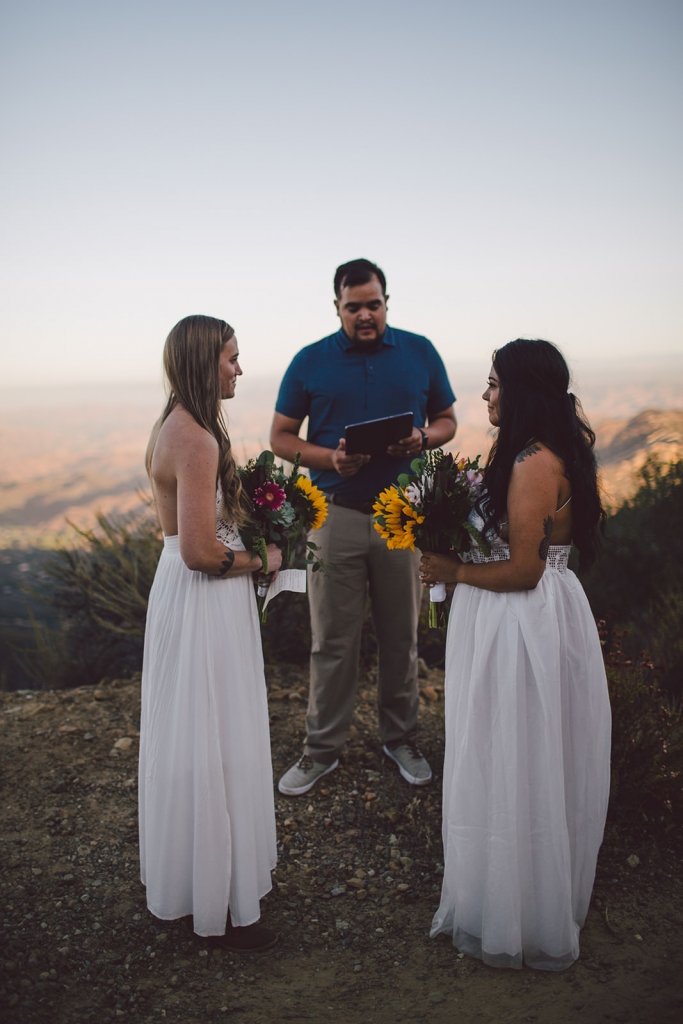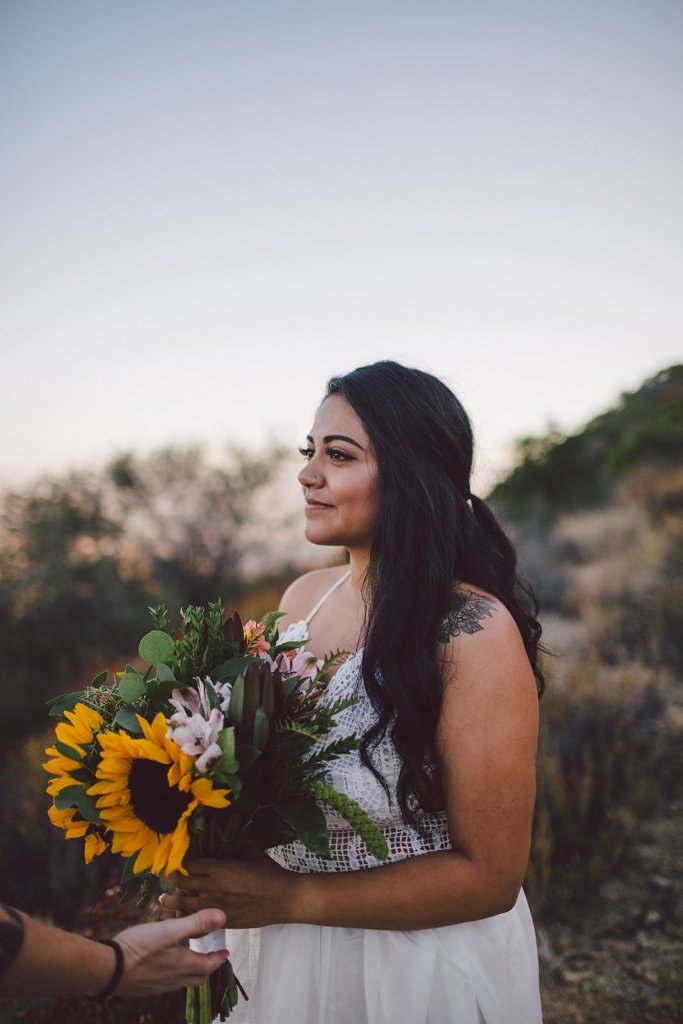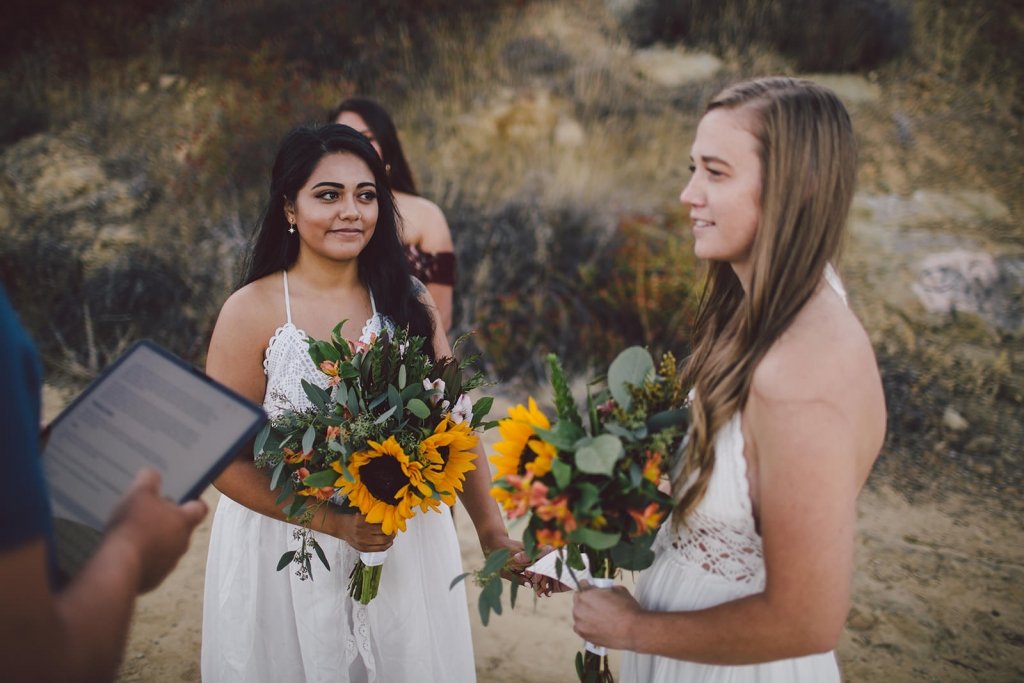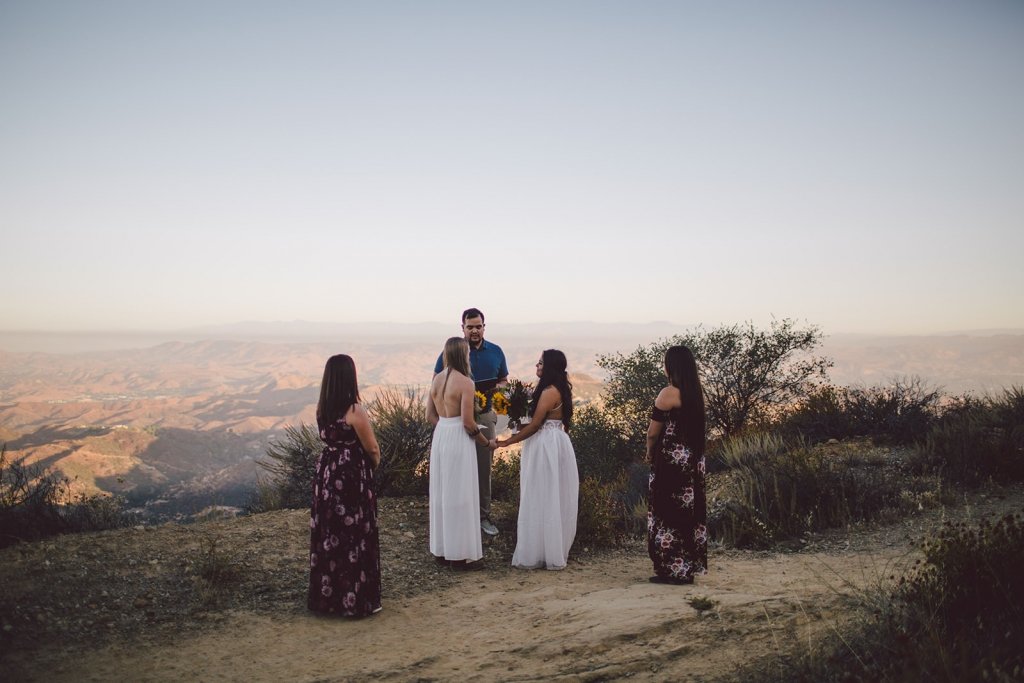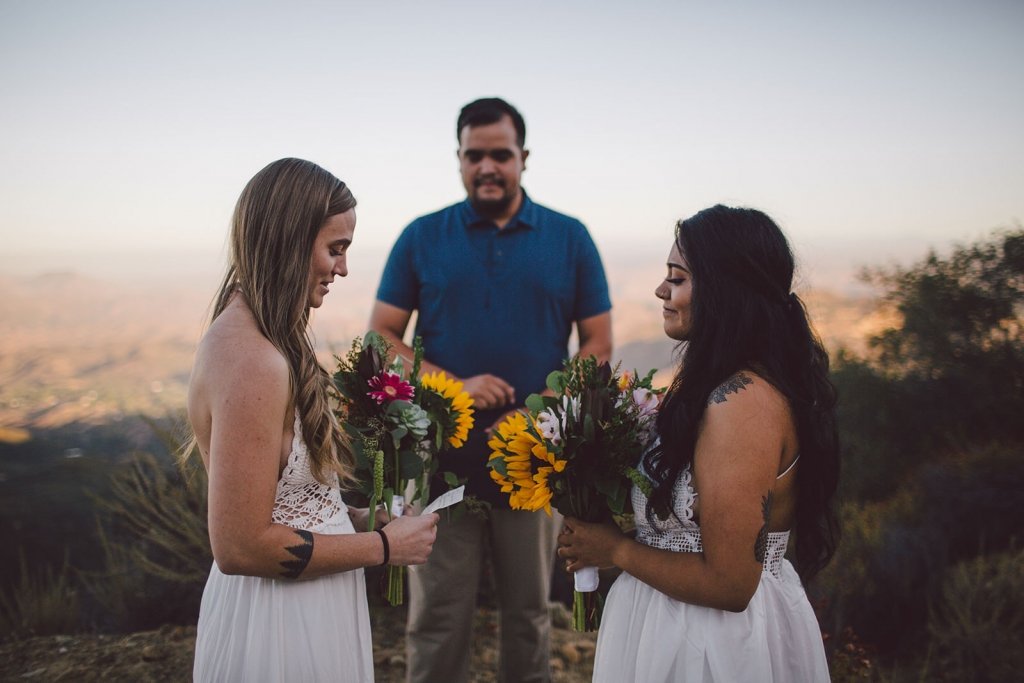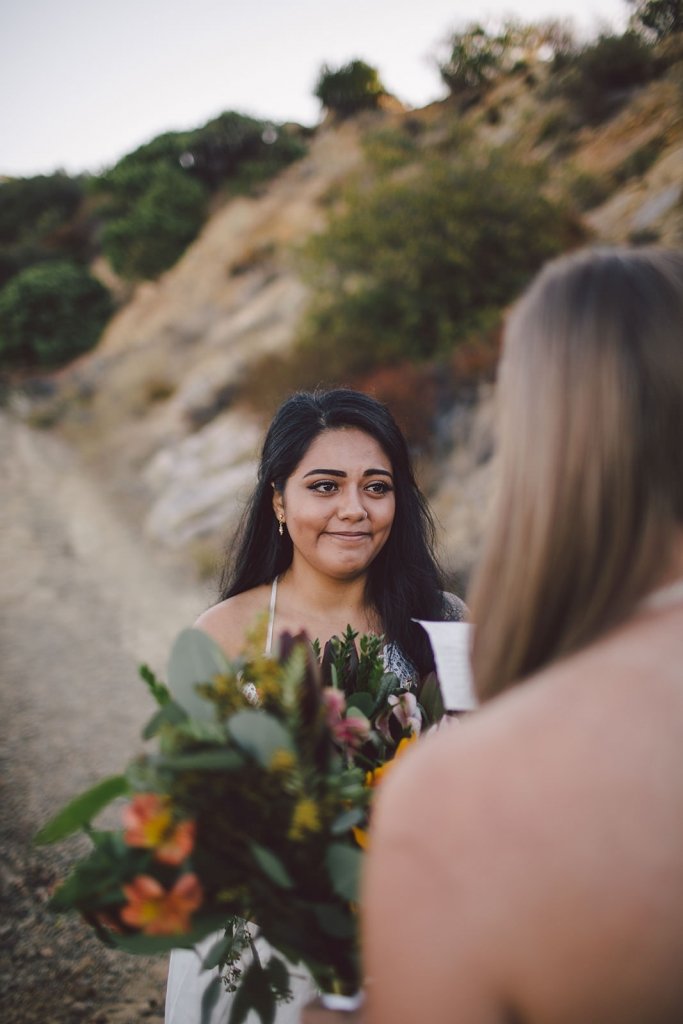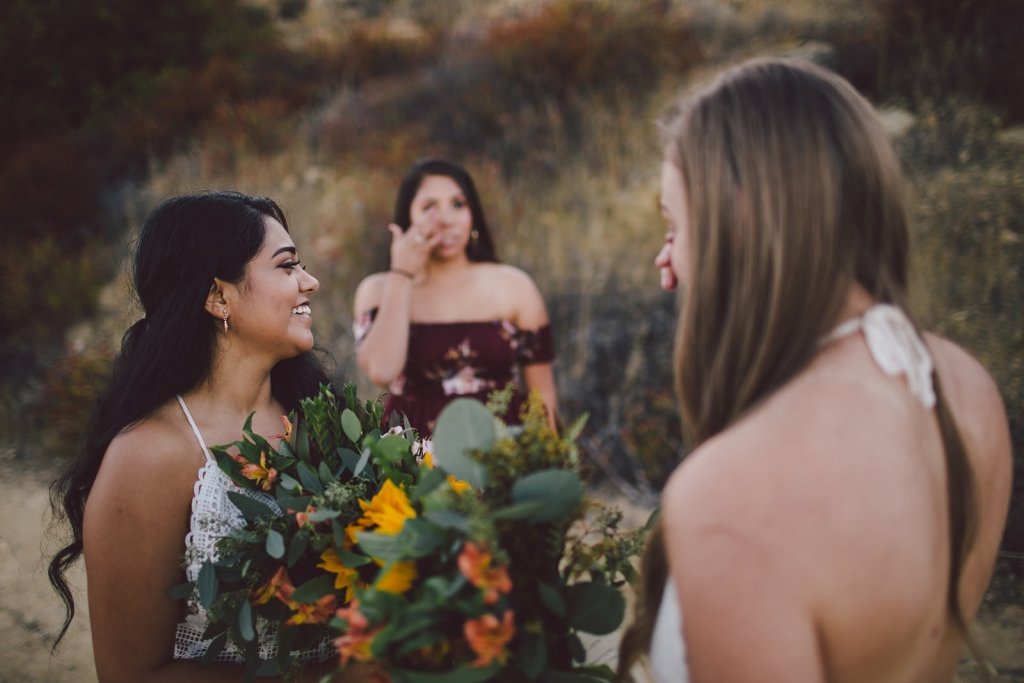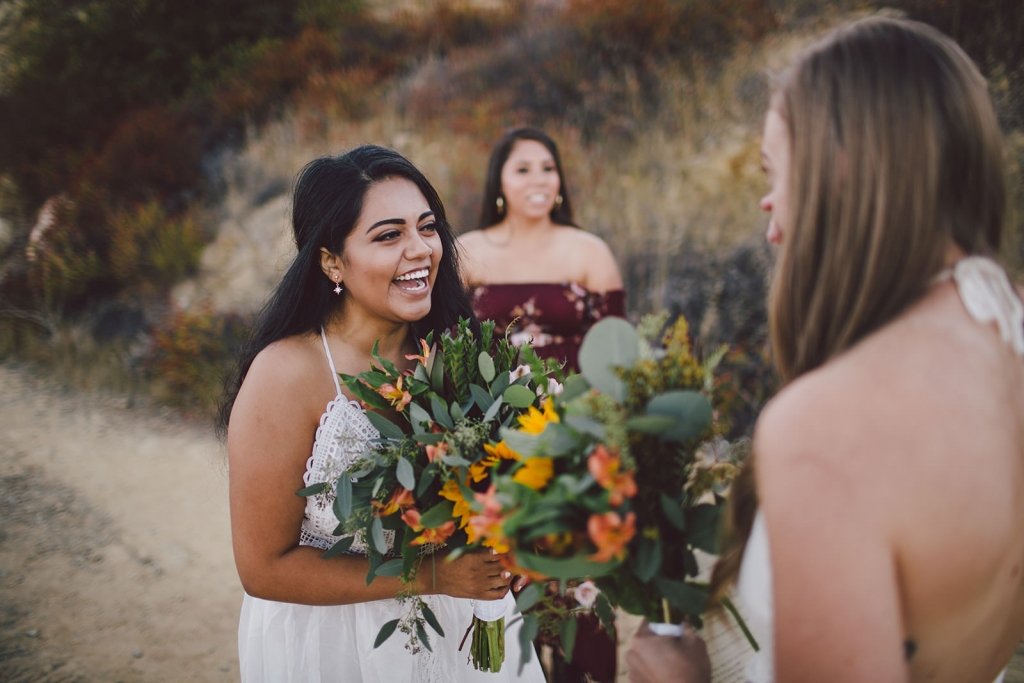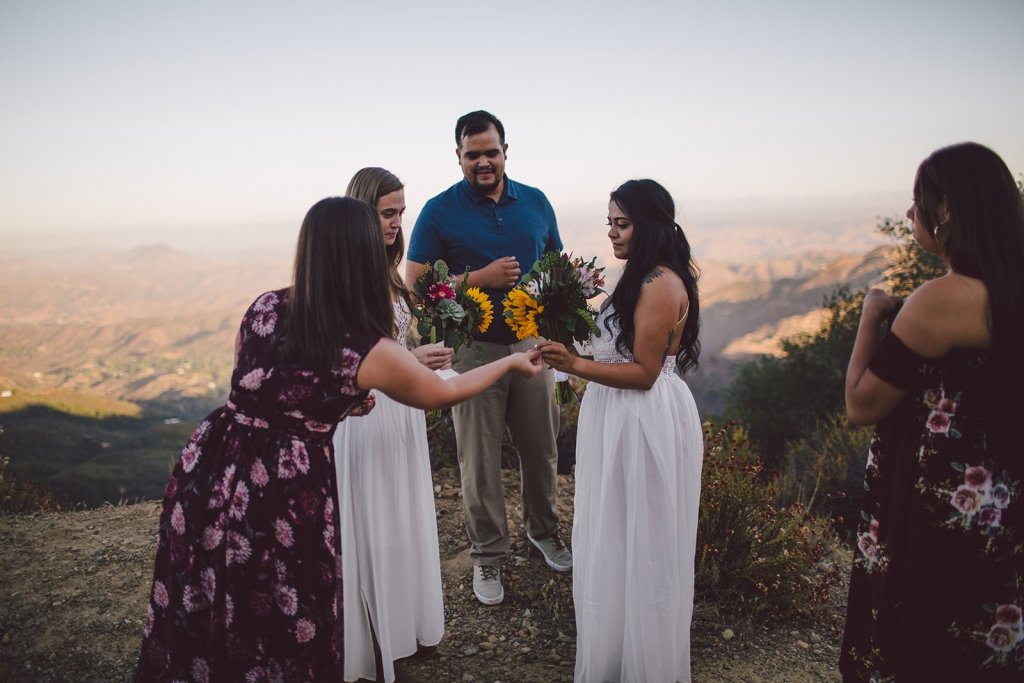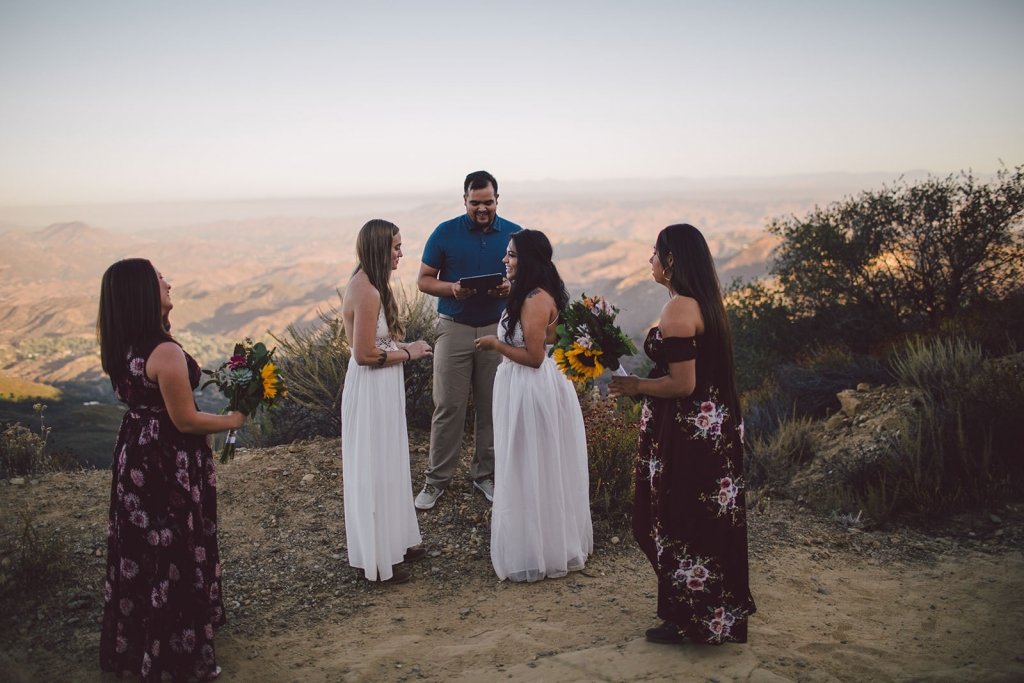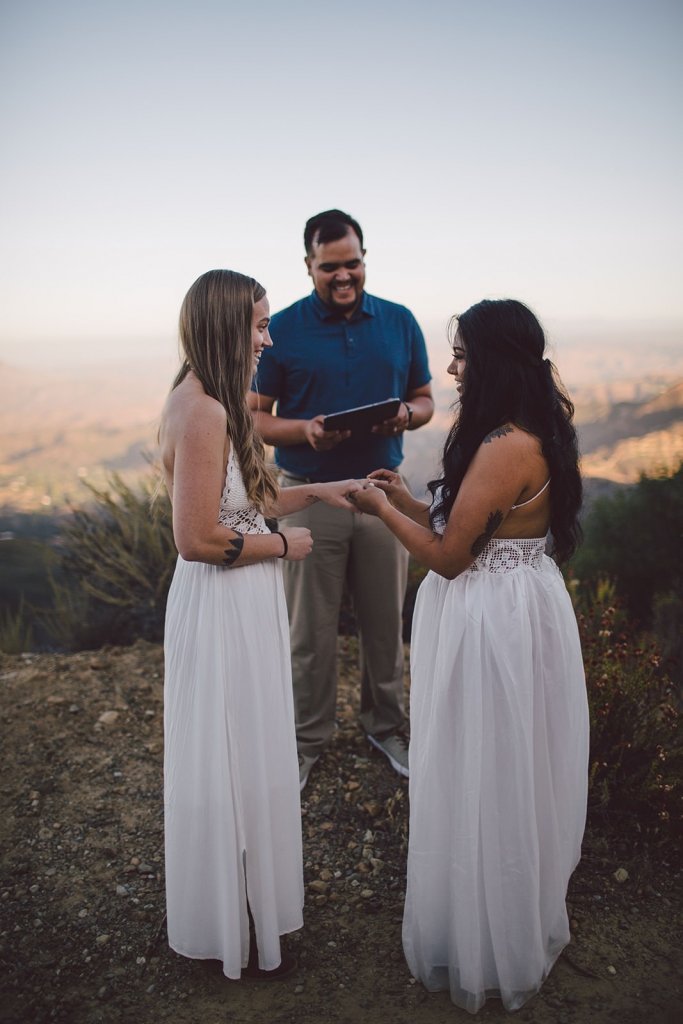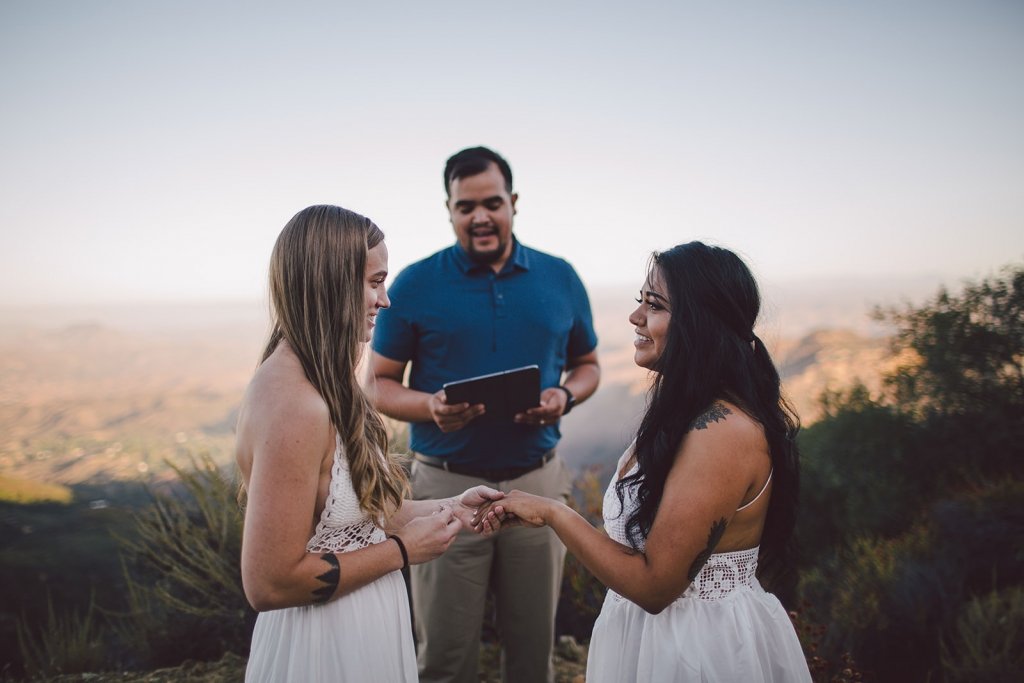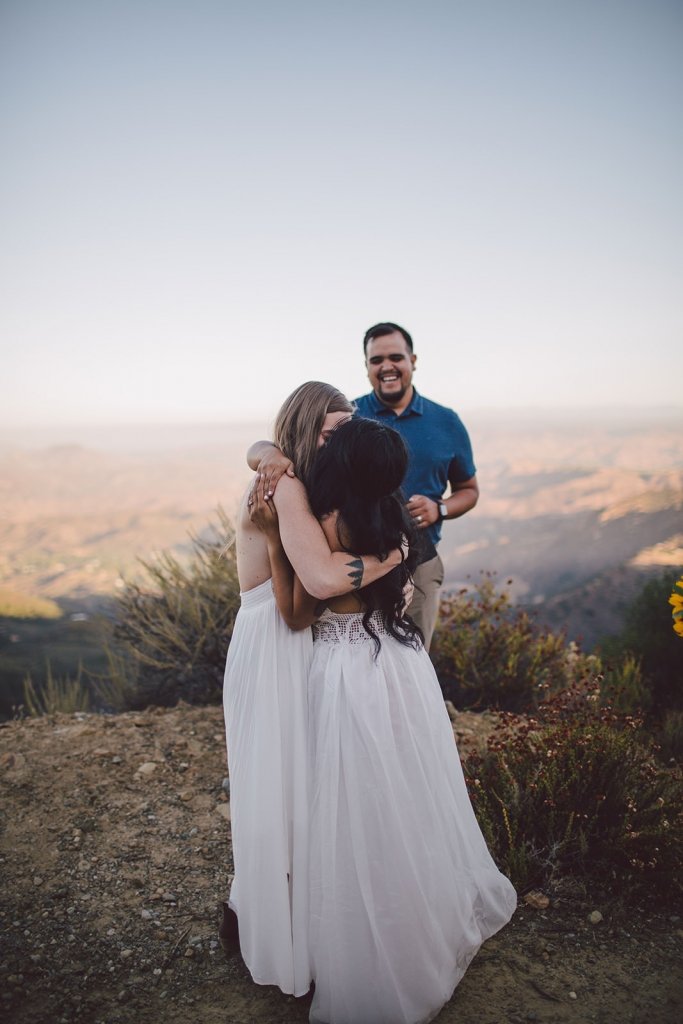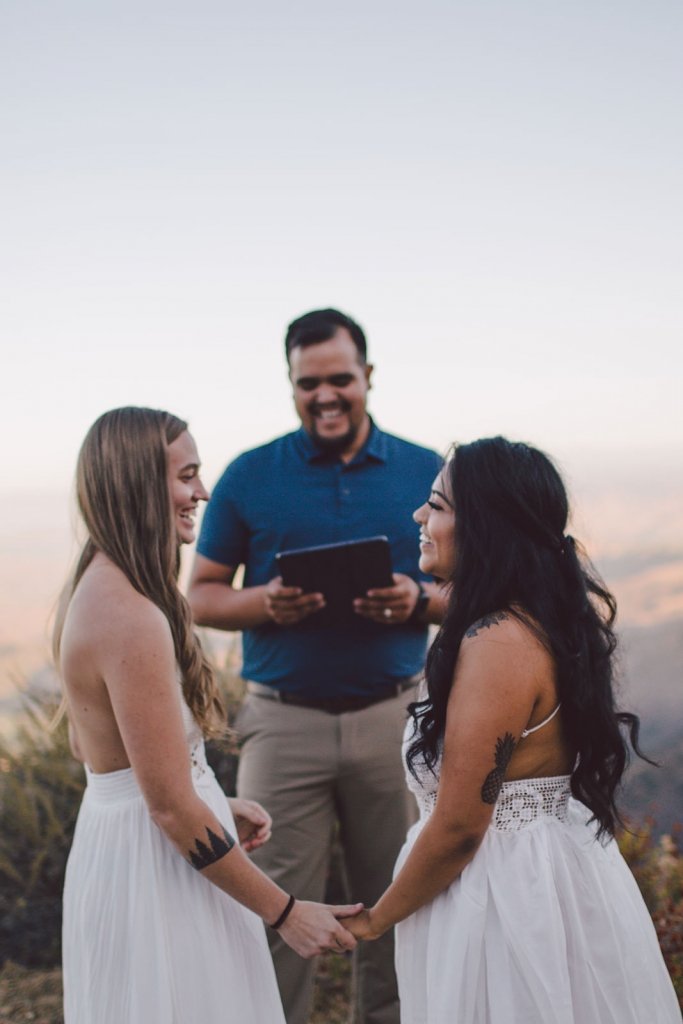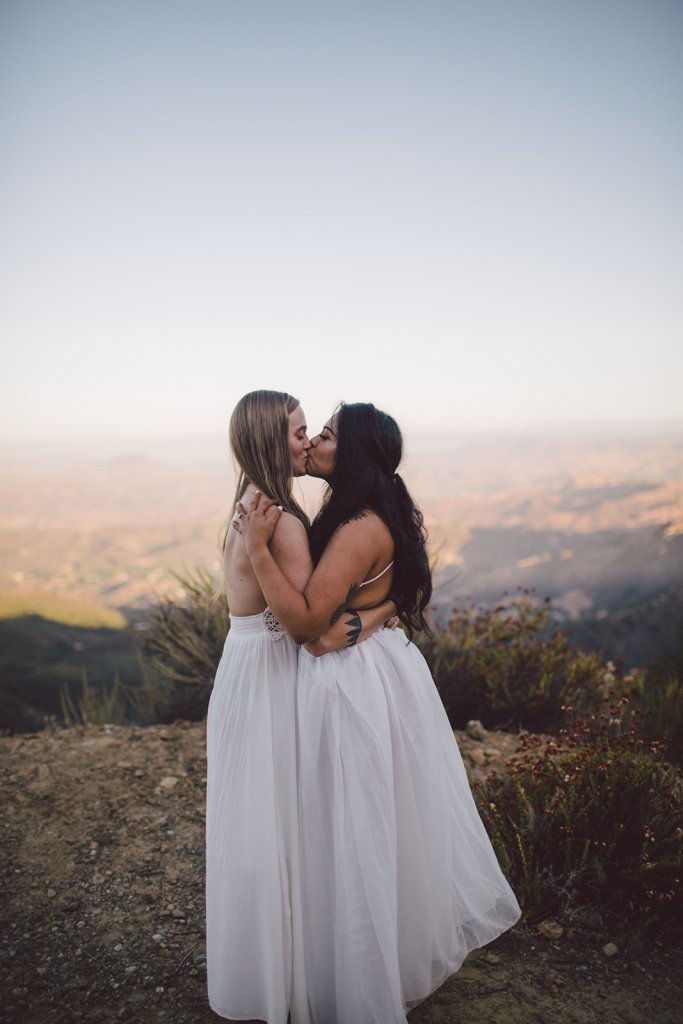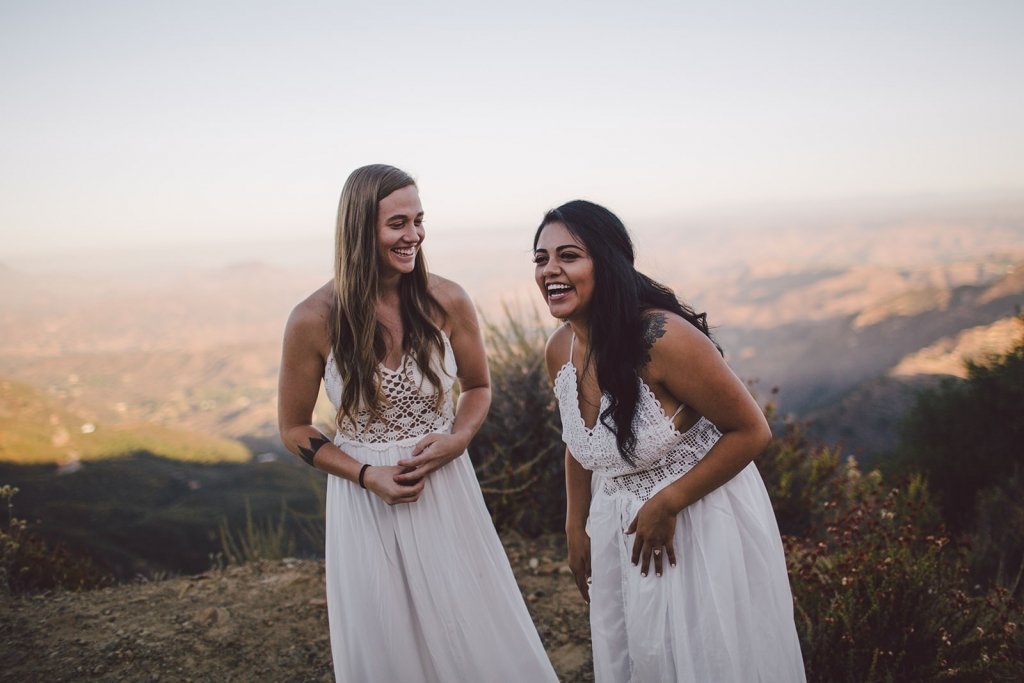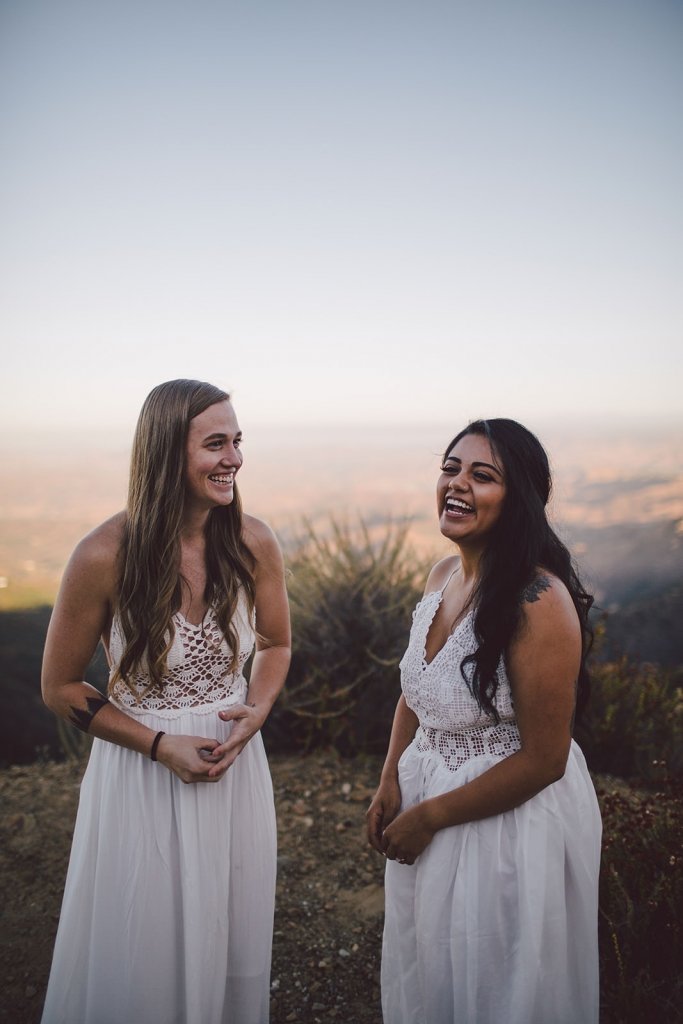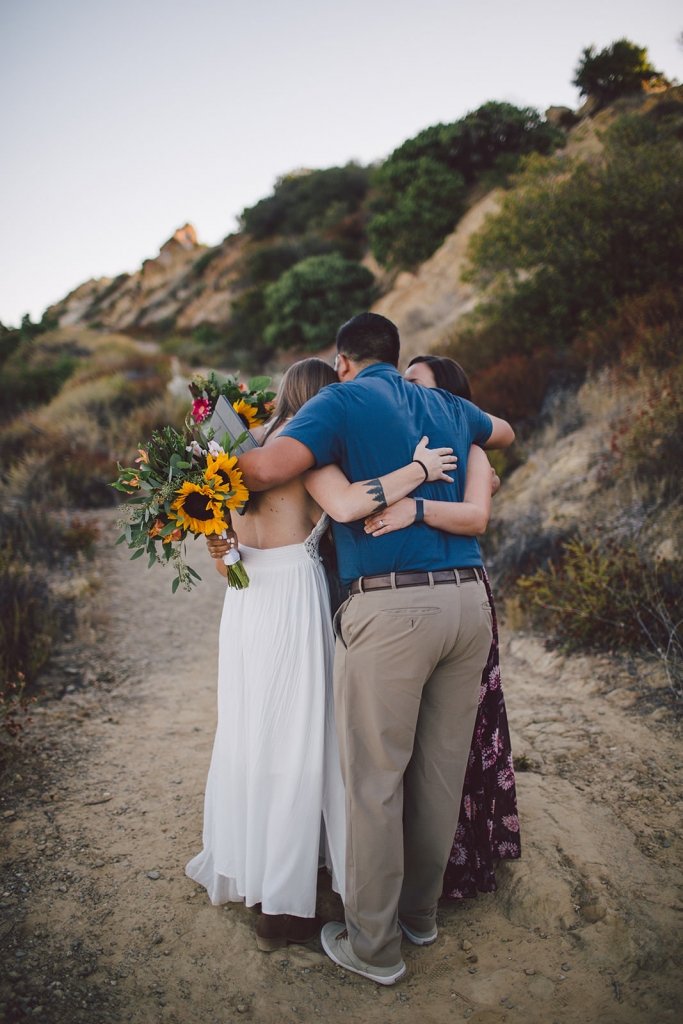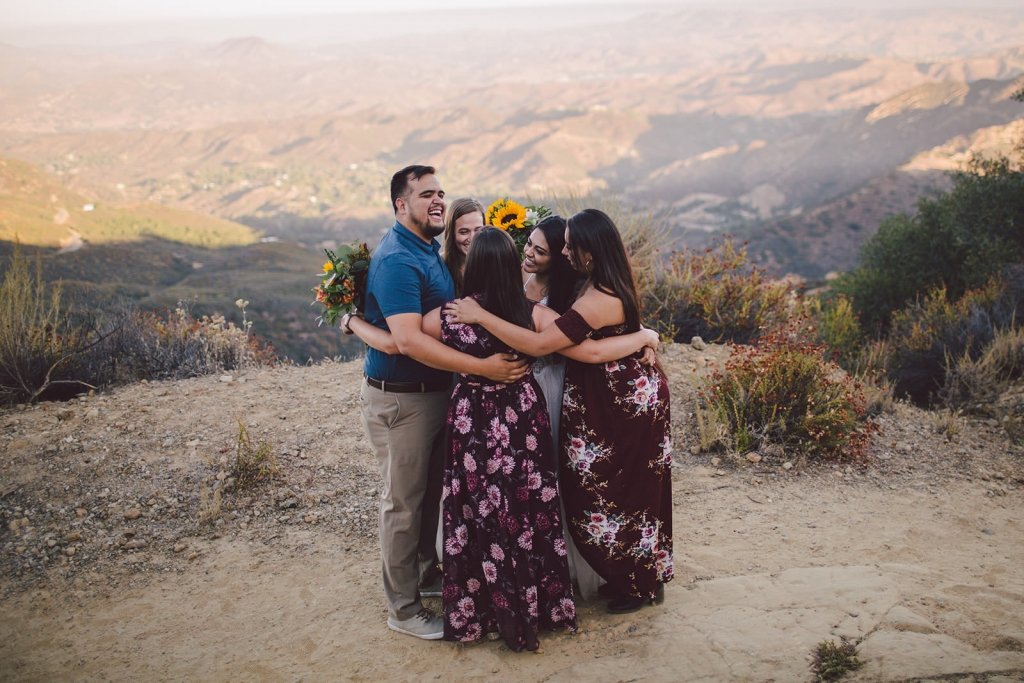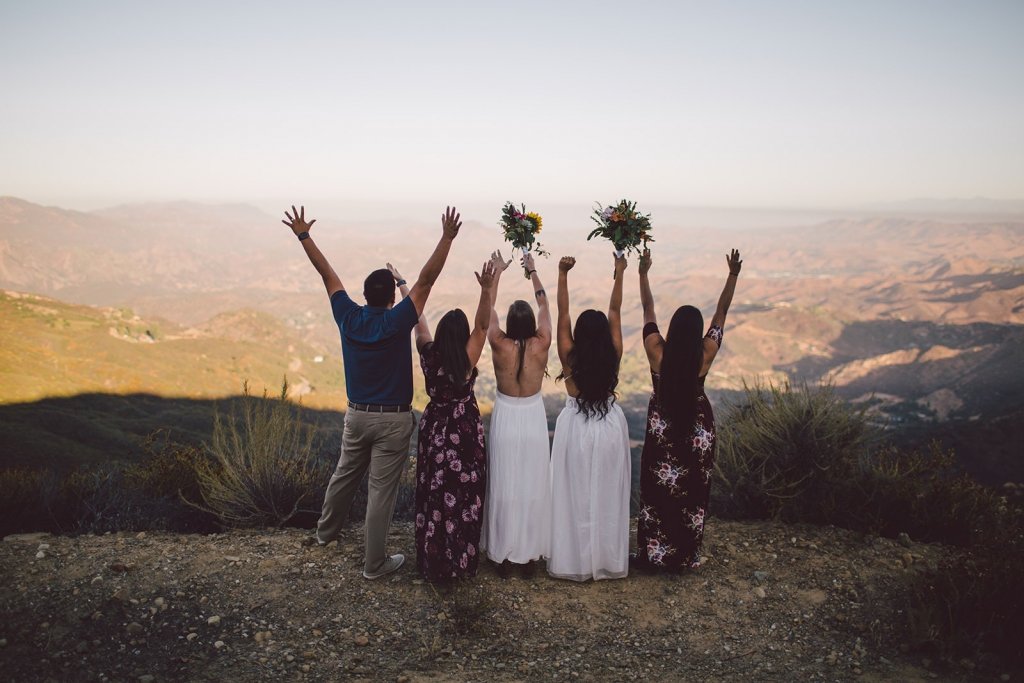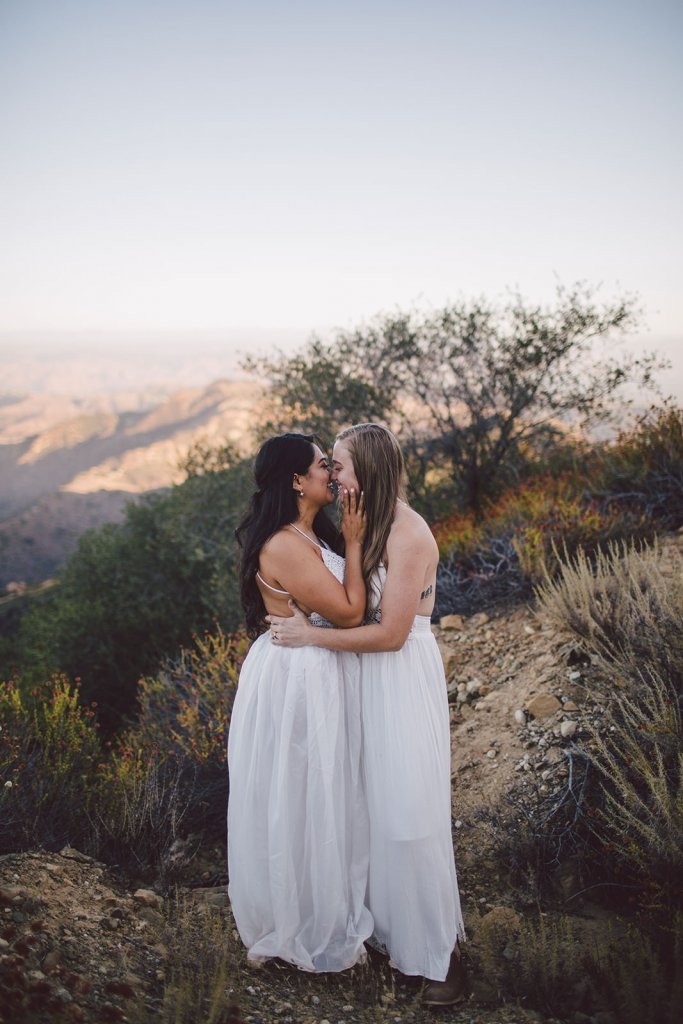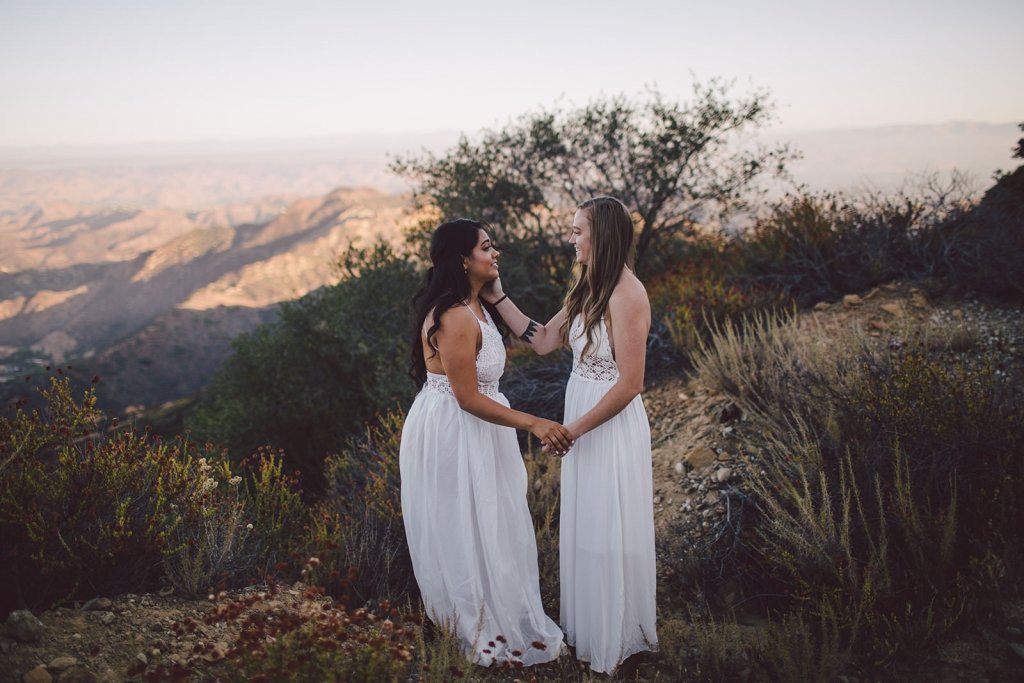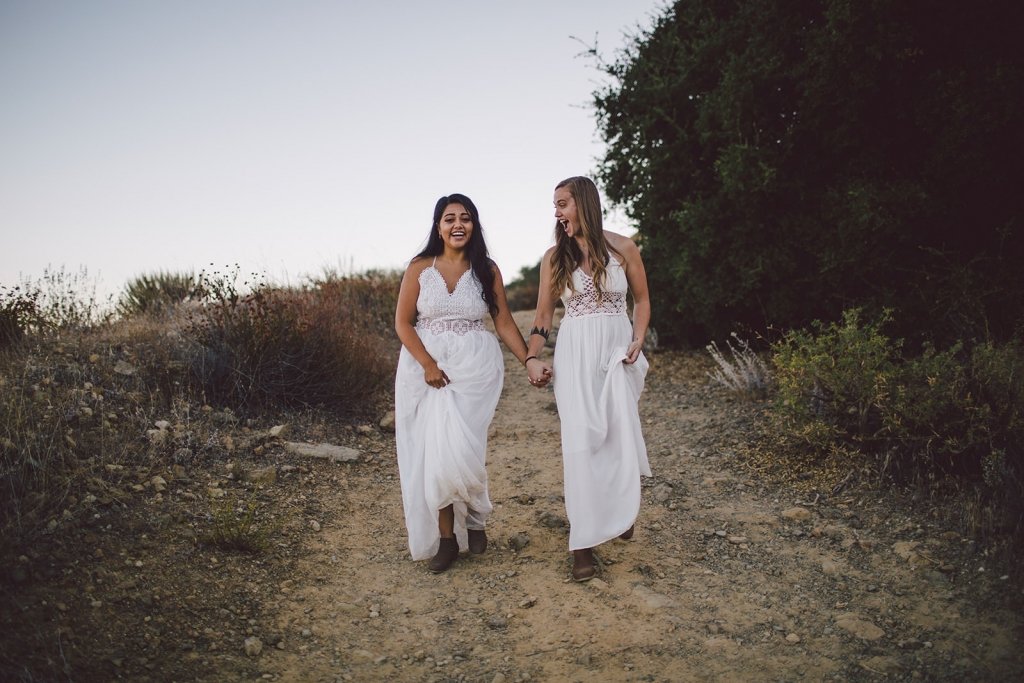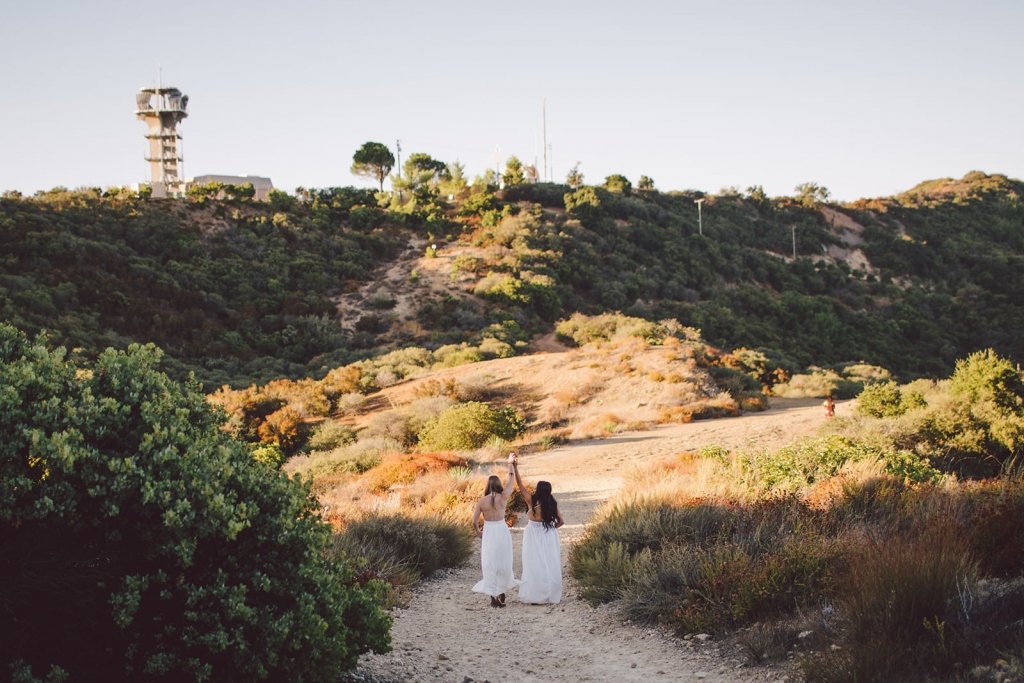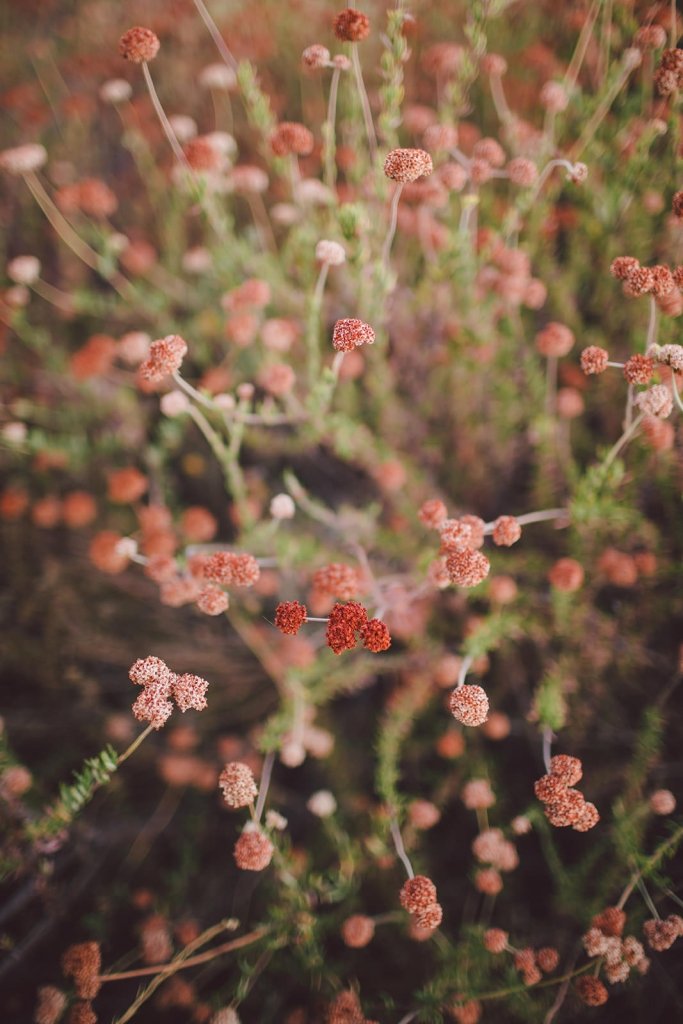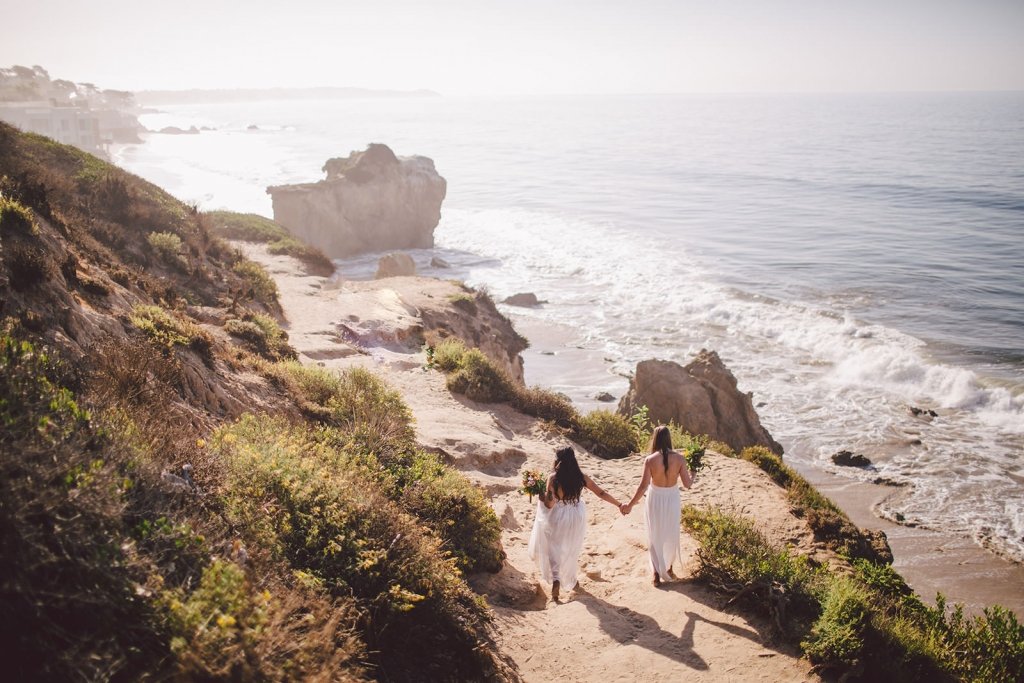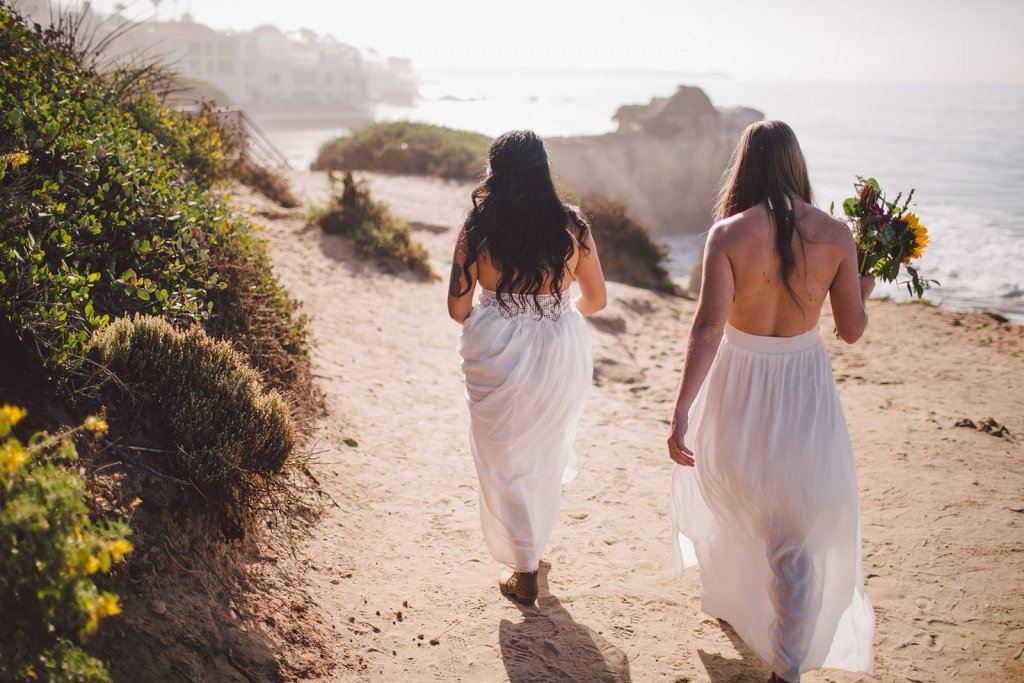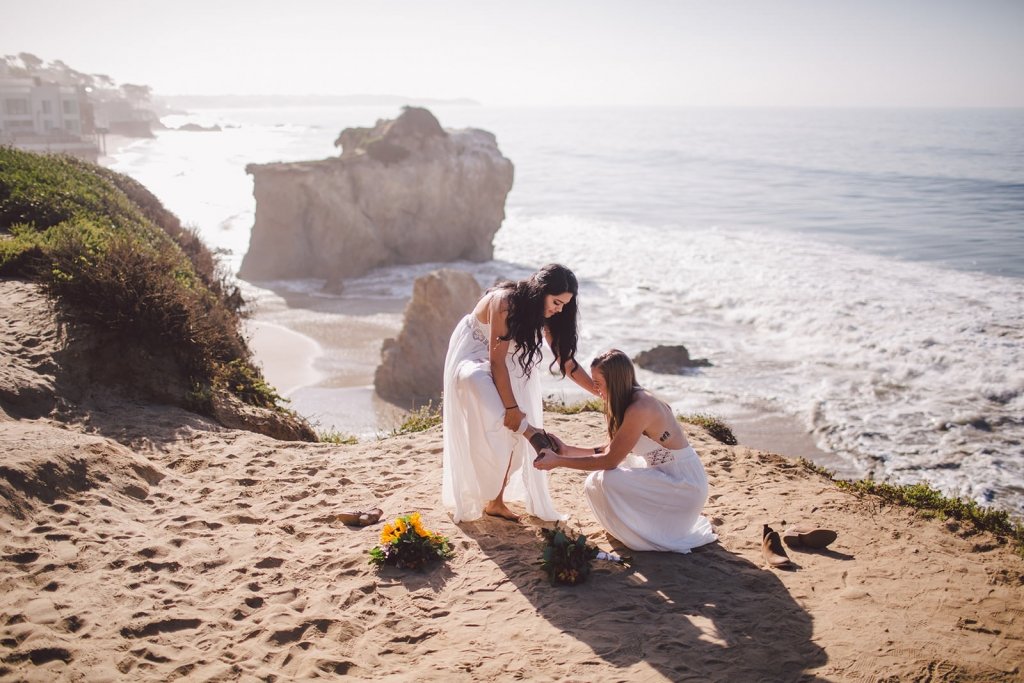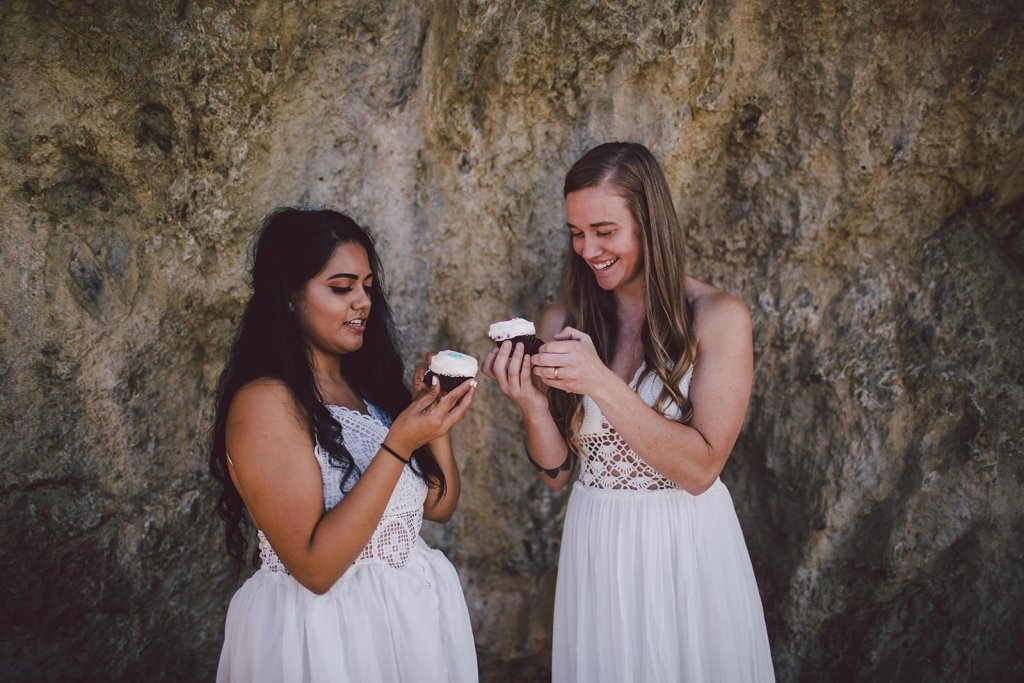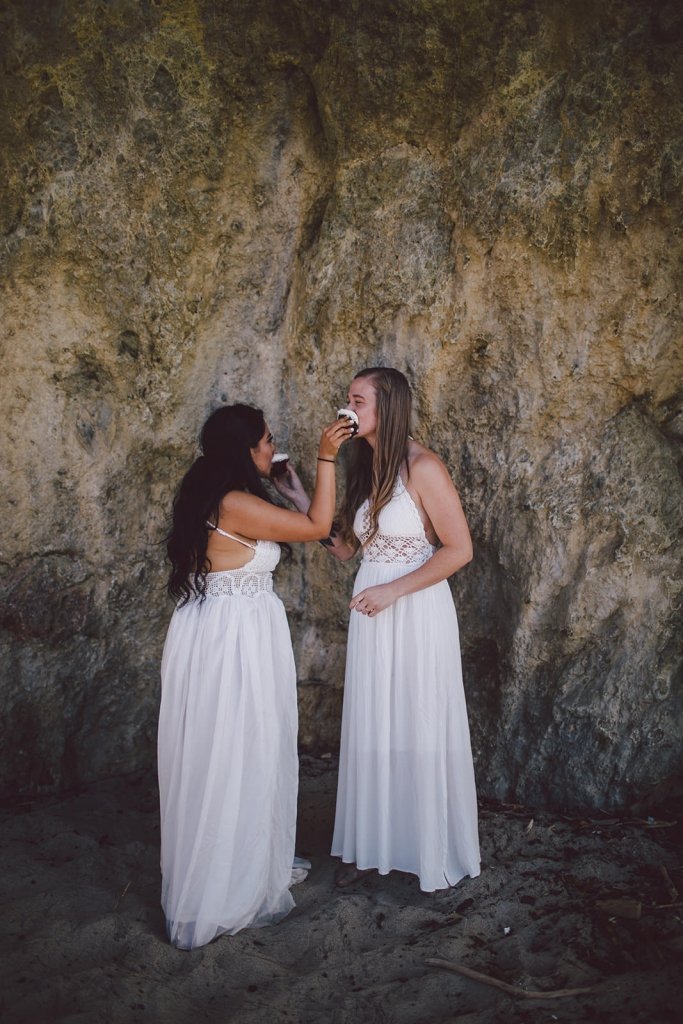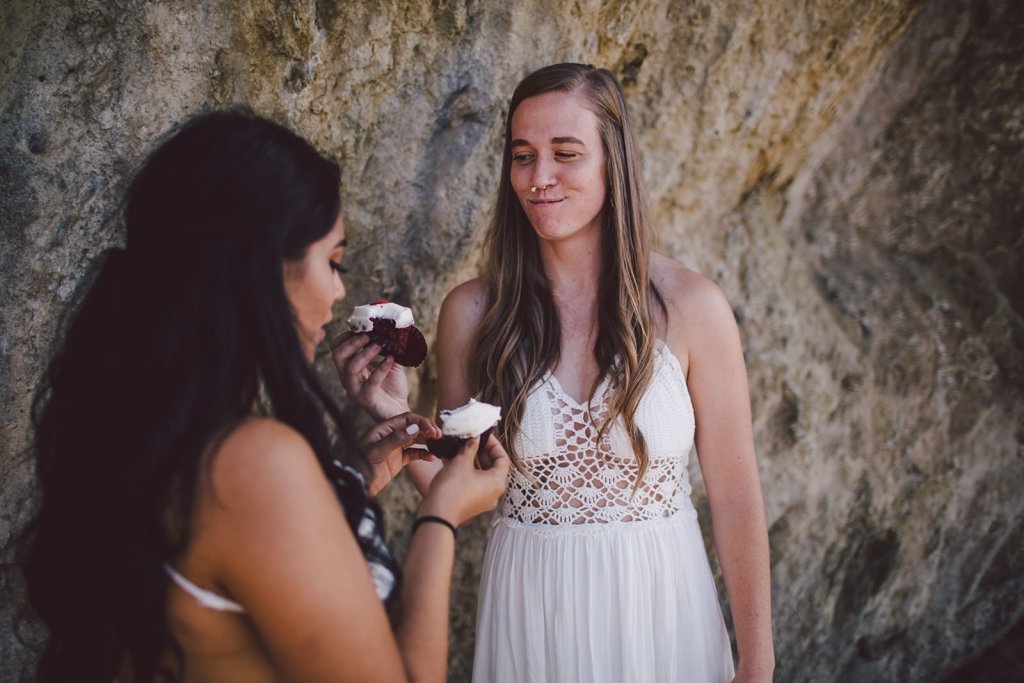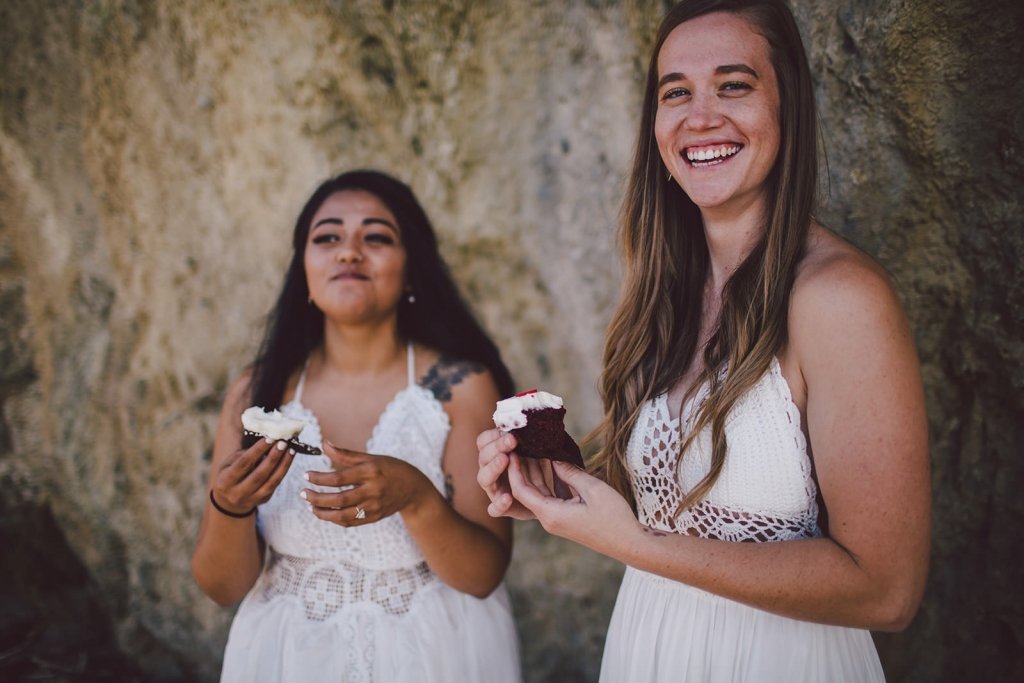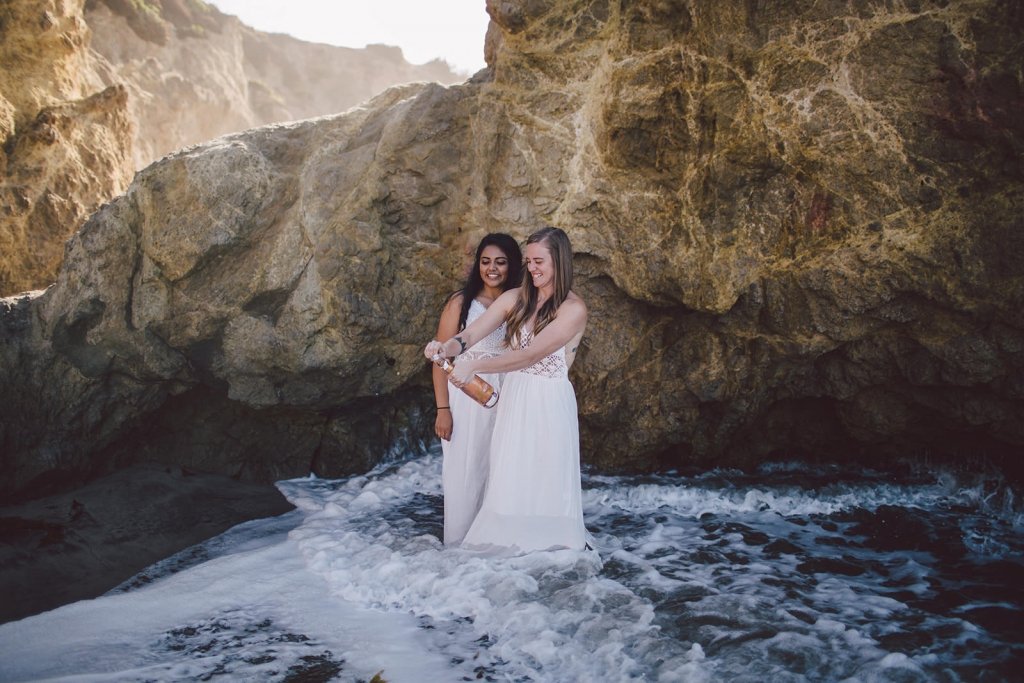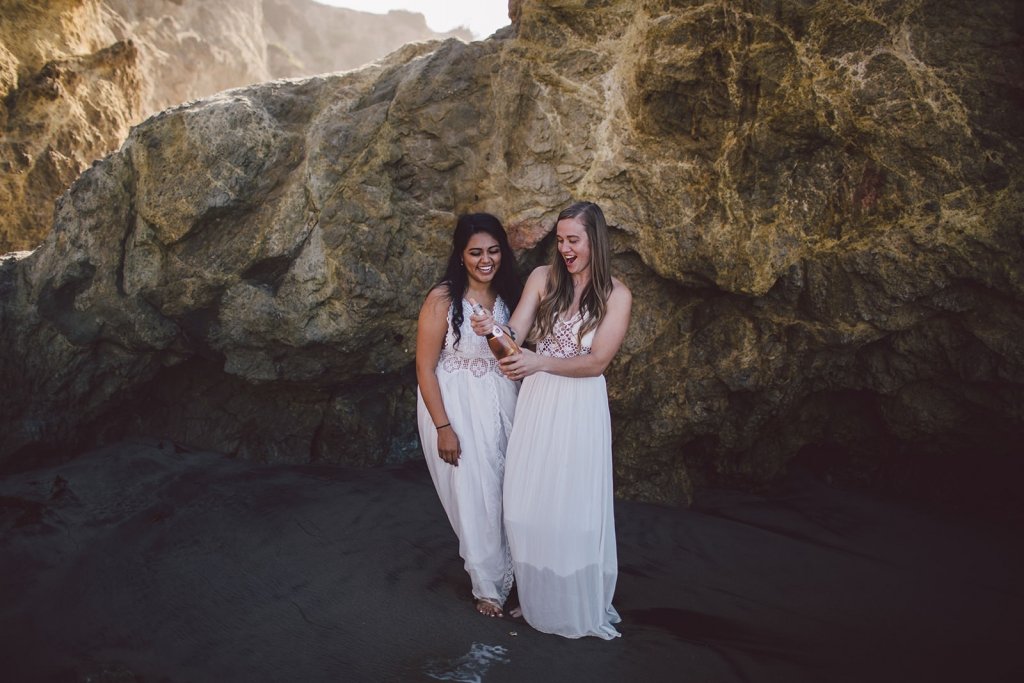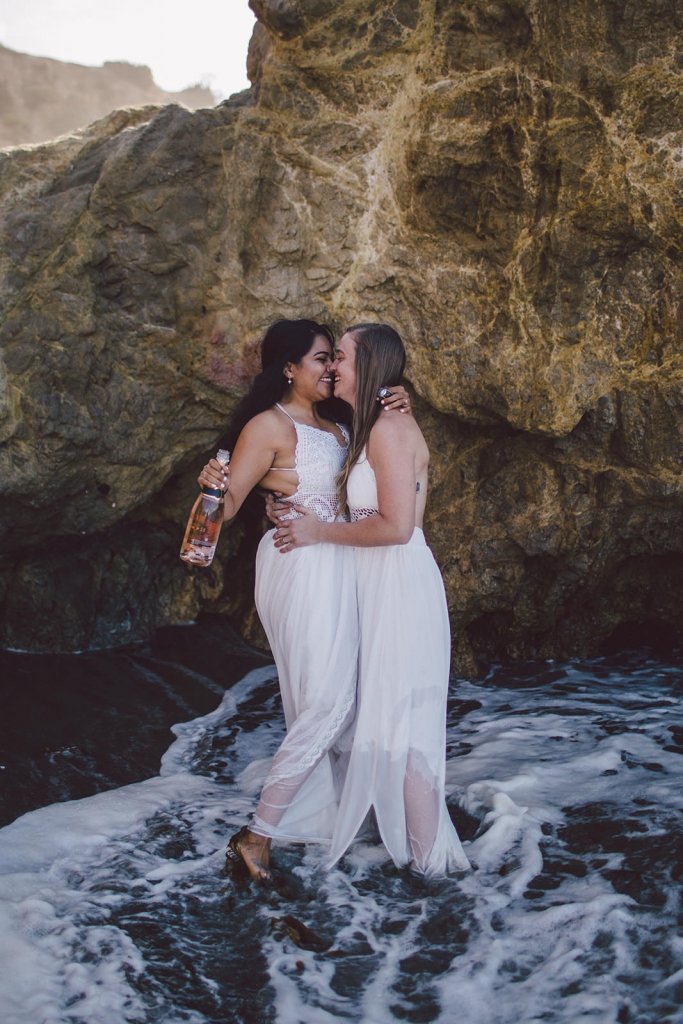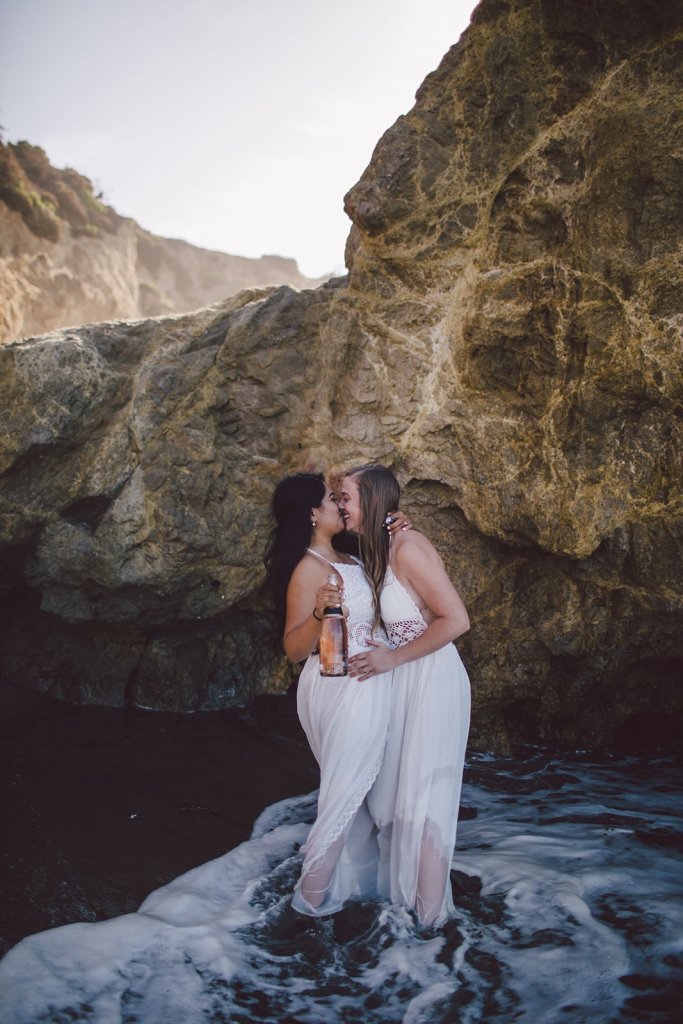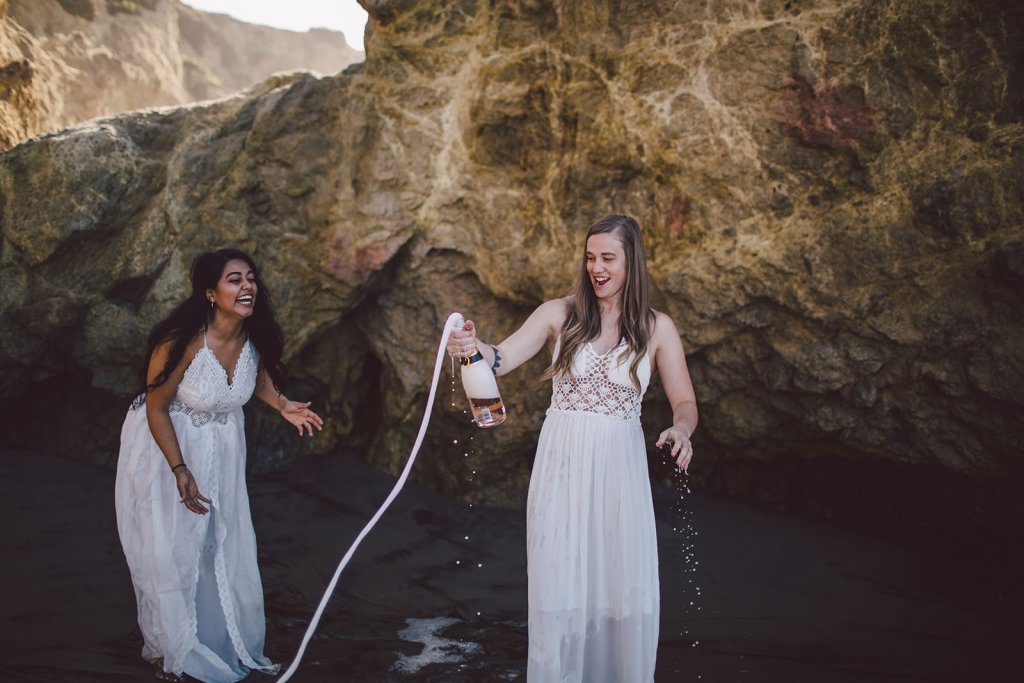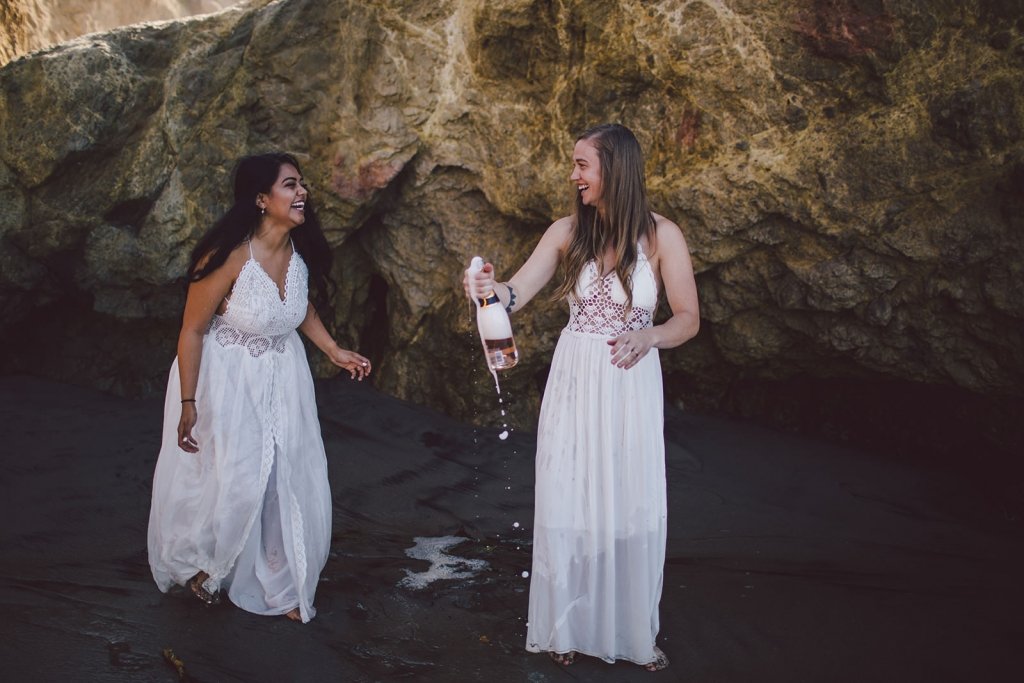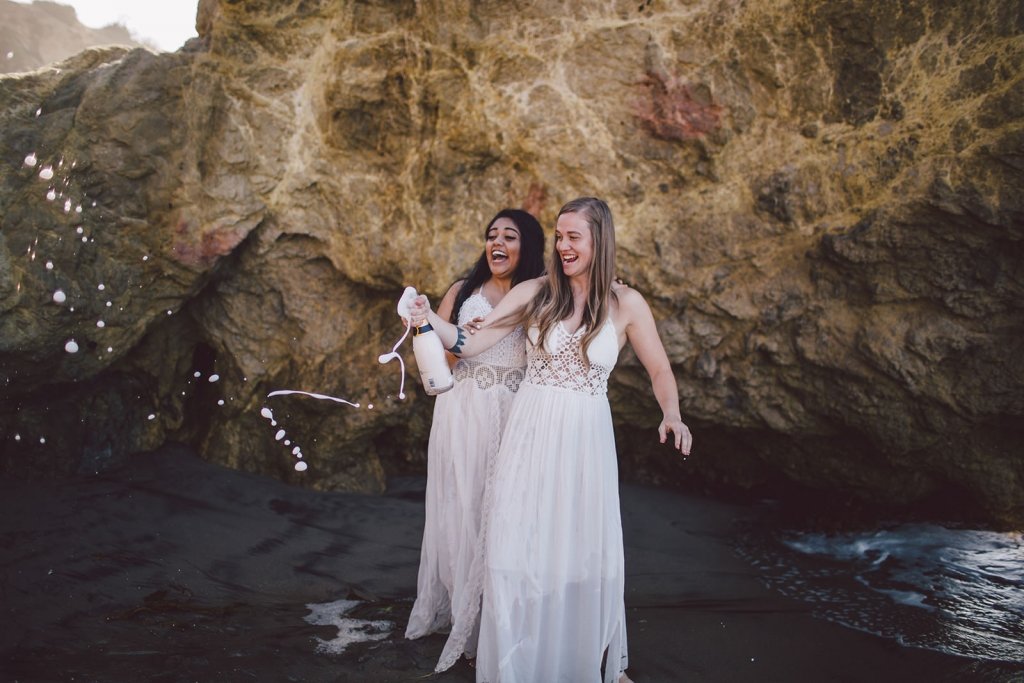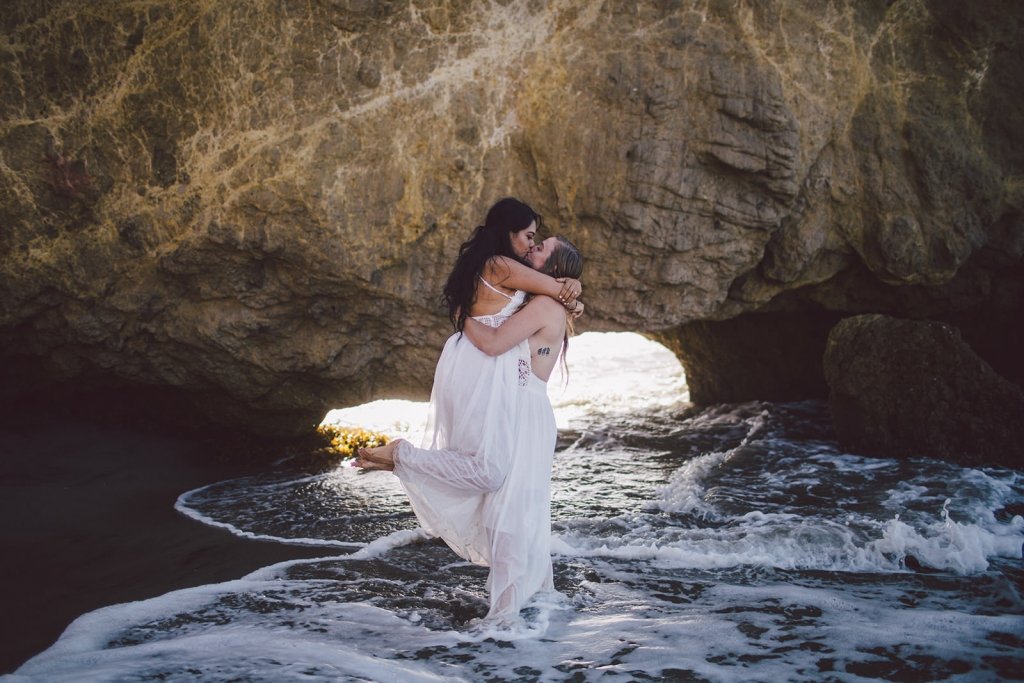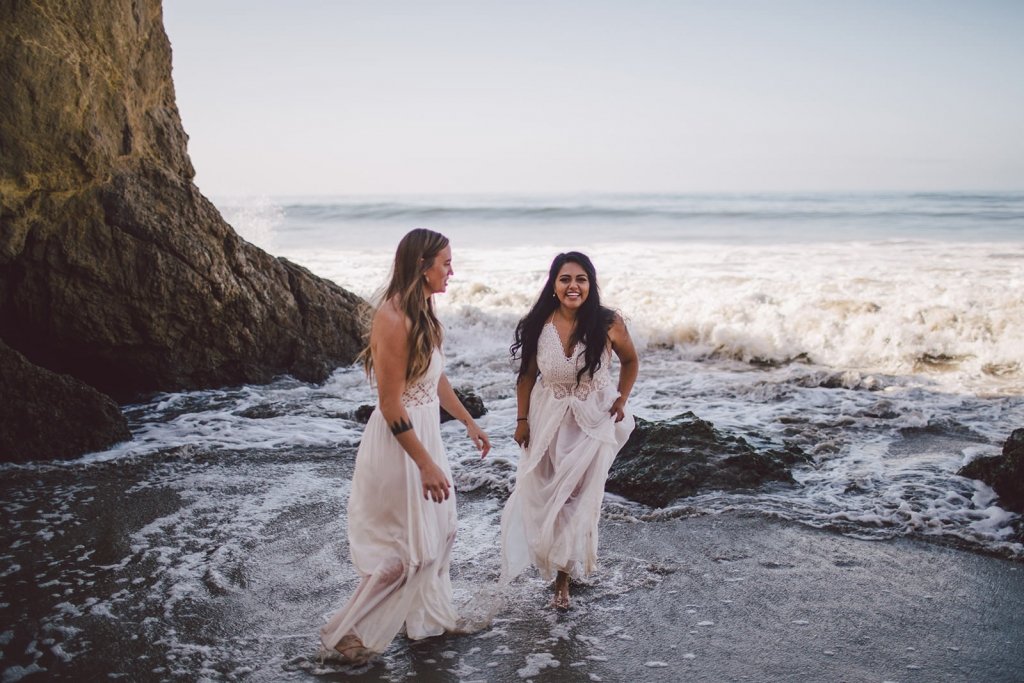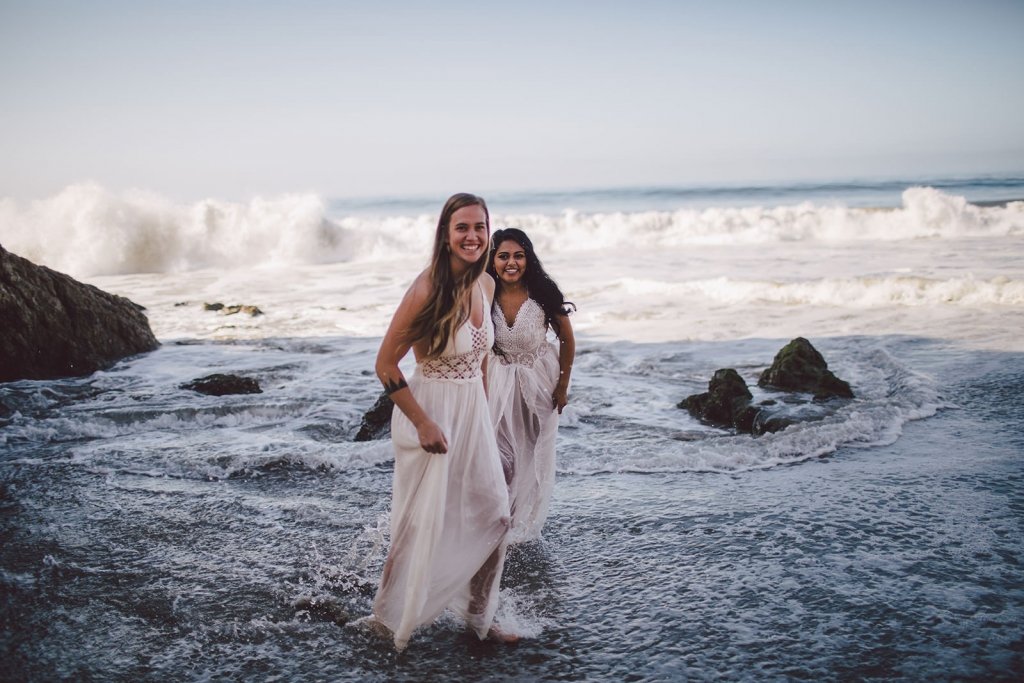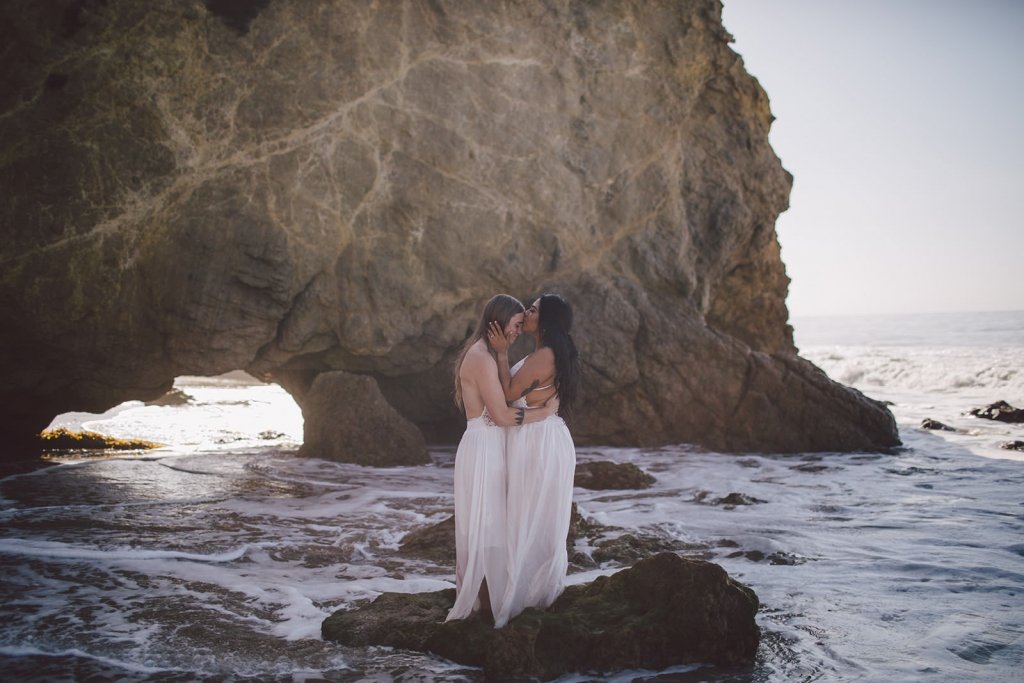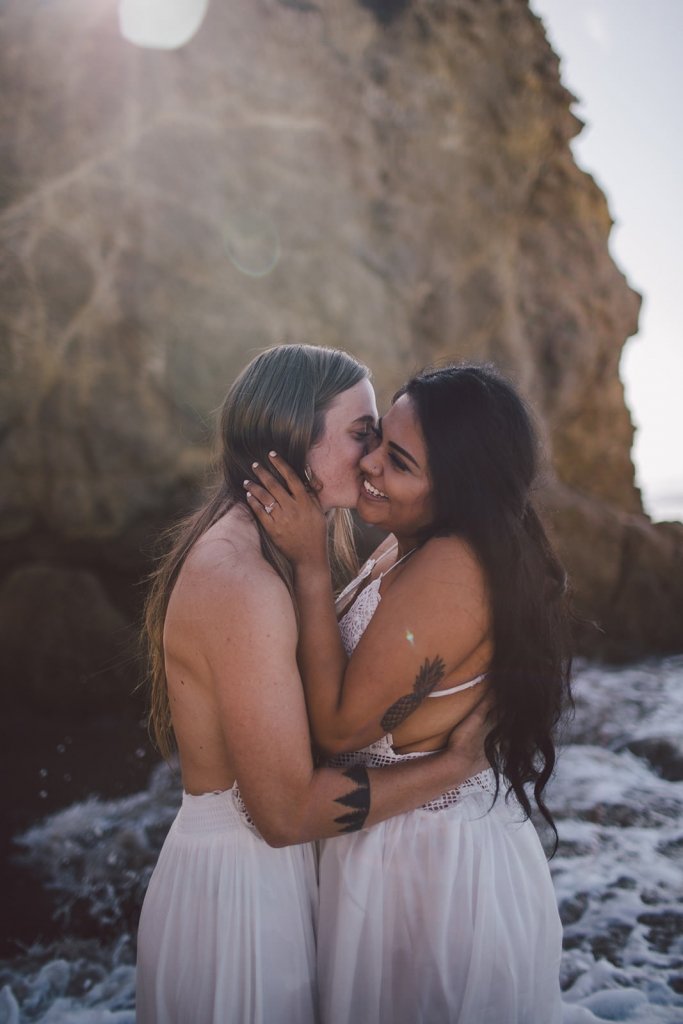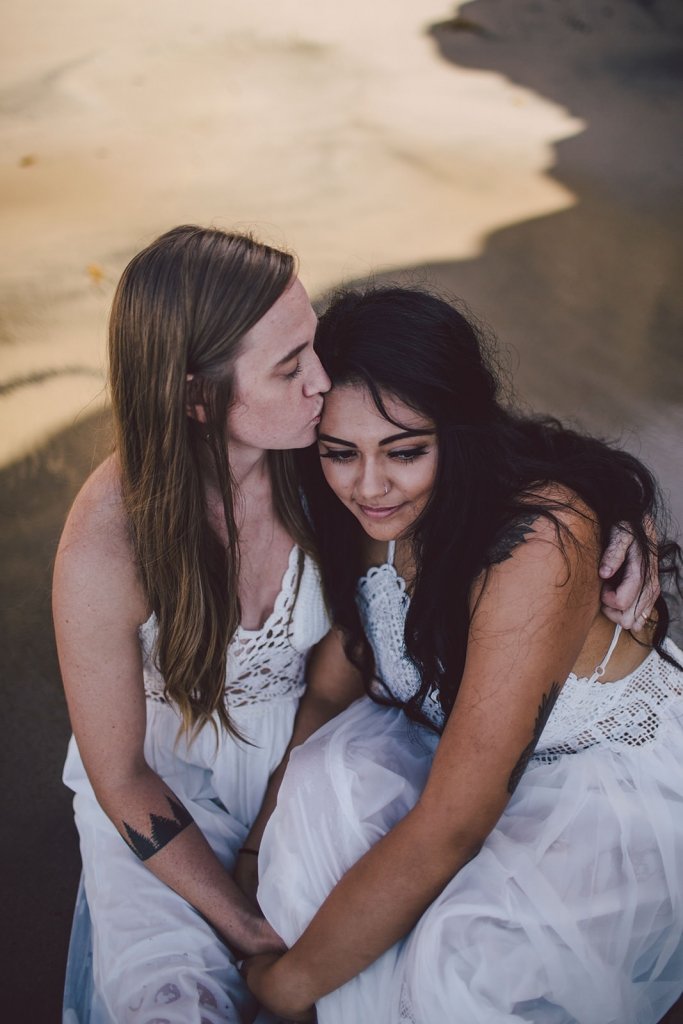 Are you loving this Topanga Canyon wedding? Check out our 5 tips for announcing your elopement.