Photographer: Gabriel Conover Photography

Session: Elopement Inspiration / Anniversary Session
Location: Hume Lake in Sequoia National Forest, California
From the Photographer:
"I actually had never been to to Sequoia National Park in the winter… It's crazy to see how different one place can look from another just by the changing of seasons. The summers are bright, almost cloudless, and the lake is warm enough to swim in, but as you can see, the winters are covered with snow and below 30 degrees." 
"These two were just so in love, even after five years [of marriage]. You know that a couple is still just obsessed with each other when photoshoots together don't scare them."
[Gabriel Conover, Photographer]
"I have to give these two a lot of credit, especially Julie. It was under 30 degrees and snowing, and she braved the cold in this wedding dress. I was freezing my fingers off, and I had a full snow suit on. Pairing snow boots with a whimsical dress in Sequoia National Park is honestly the best aesthetic."
[Gabriel Conover]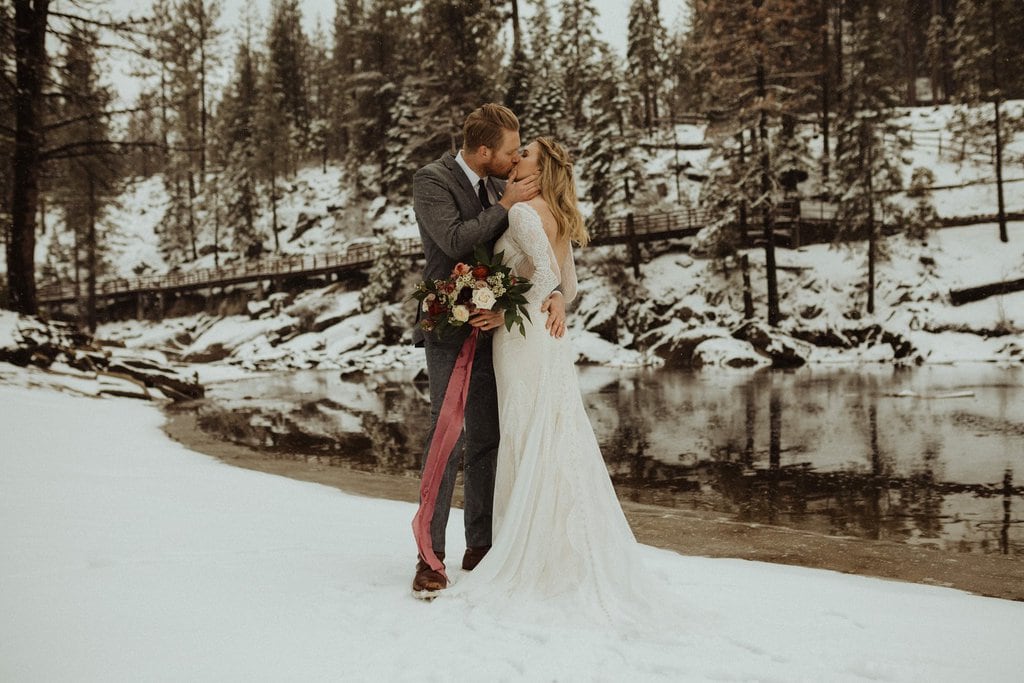 Thank you to Gabriel Conover for sharing this session, and congratulations to Julie + Dallas!
Looking for the perfect vendors?
Search our Wandering Weddings members HERE!