Intimate Black Balsam Knob Wedding
Ryan and Kara decided to elope at Black Balsam Knob in North Carolina. This romantic micro wedding is everything elopements are about. This couple was able to focus on each other, have their daughters there by their side, along with their closest friends and family.
"I knew the moment I got Kara's email that we were going to be great friends. Her oldest daughter had asked why she and Ryan hadn't tied the knot yet, so she replied with, 'Hey, let's go to the mountains.'" [Dakota, photographer from Dakota Chasity Photography]
If you would like to skip the story, then jump straight to the photos from this Black Balsam Knob Wedding Day.
Eloping Doesn't Have to Mean No Family or Friends
A lot of couples who think about eloping usually get afraid because they want to invite their loved ones to witness their union. Did you know that elopements have no rules?
"There are no rules that say that they can't come along for the adventure. I've shot elopements with 10-15 other people present. The biggest things are considering your elopement location and accessibility for your guests.

Even if your family are only part of getting ready, only part of your ceremony, only part of your reception, or all of them – there are always different ways to include them in your day." [Dakota]
After their intimate elopement ceremony at Black Balsam Knob, Ryan and Kara then explored a little and enjoyed the sunset together as husband and wife. Then they had a post elopement celebration with their family and ate some delicious pizza, cake, and smores.
Check out these post elopement ideas.
Memorable Moments During This Black Balsam Knob Wedding Day
There are so many little details to appreciate from this elopement day. From Kara's beautiful daughters and family helping her get ready to their emotional wedding vows over one of North Carolina's beautiful mountain views.
Planning an elopement like Ryan and Kara allows you to really soak in the magic of your wedding day. You are not rushed to get ready, so you appreciate the little details of putting on your wedding dress or suit.
There are not a lot of guests, so you can focus on your union, your environment, and how you're feeling at that exact moment.
Dakota tells us that her favorite moment from this black balsam knob elopement day is when Ryan and Kara exchanged gifts after their first look together.
"It was probably one of my favorite moments from the entire day, mostly because this moment reflects SO much of who they are as people. Kind, loving, giving, thoughtful, & gentle. It wasn't rushed. They weren't worried about anything else at that moment except soaking up their time with each other." [Dakota]
Eloping at Black Balsam Knob
Black Balsam Knob is a mountain in the Pisgah National Forest in North Carolina. This is also the second-highest mountain in the Great Balsam Mountains.
This is the perfect location if you're looking for a North Carolina location with epic mountain views. We highly recommend eloping here during the week, so there will be fewer hikers around. Since this area is popular, weekdays, sunsets, and sunrises are the most optimal times for your special day.
For elopements at Black Balsam Knob, make sure you and your guests wear the proper shoes because there are some big rocks to get around.
For more epic places to elope, check out our North Carolina Elopement Package Guide.
"My advice to couples that getting married soon is that you hire a photographer that you connect with, whose work you connect with, that you trust, and that you can see spending your whole day with/being friends with." [Dakota]
Should I Elope?
Planning your wedding day is one of the most special days of your life.
Even if you decide to have a traditional big wedding, Dakota suggests sitting down and thinking about the following questions…
1. Who are we planning this for?
2. What do we want to do and why (elope, intimate wedding, big wedding)?
3. What is the most important to us?
4. When we look back at our day, what is it that we want to remember?
We love these questions because not only is this a great starting point to see what you both prioritize as a couple, but this is also a great way to see if you want to elope.
After going over these questions with your partner, check to see if your answers align with any of our top reasons to elope!
Once you've answered these, you can start navigating budget, date, vendors, guest lists, etc.
Luckily for you, elopement planning starts at Wandering Weddings. We have awesome resources and elopement vendors to help you through your journey.
"If I had to sum up why I love elopements in one word, I would say intentionality. You get to build your day around things you want to do on-purpose and that are meaningful to you." [Dakota]
Are you ready to elope? Let us know how your wedding day planning is going in the comments below.
If you're looking for more locations to elope, then check out our best places to elope!
Vendors Involved:
Photography | Dakota Chasity Photography
Hair & Makeup Artist| Mackenzie Knisley – IG – @mlknisley @blush.nc
Dress Designer | Allure Bridals
Bride's Accessories | custom earrings
Floral Designer | Sweets Stems Flower Bar
Caterer(s) | Pie Times | @pietimessylva
Cake| Cotton Leigh Bakery
Officiant| Ben Windle
Videographer | Birch Productions
Photos From This Black Balsam Knob Wedding Day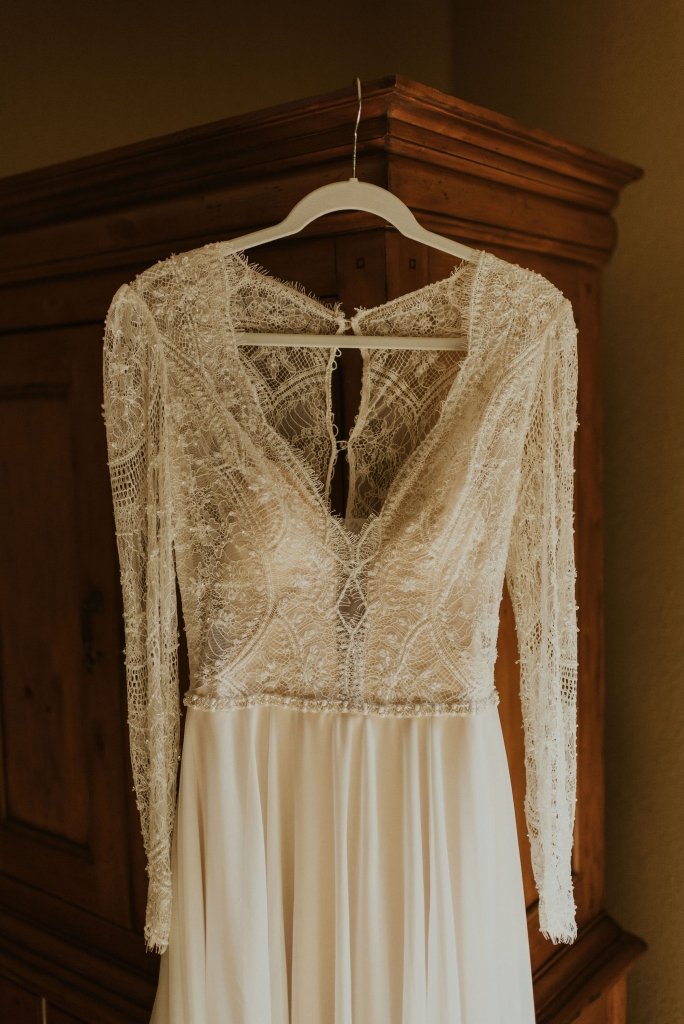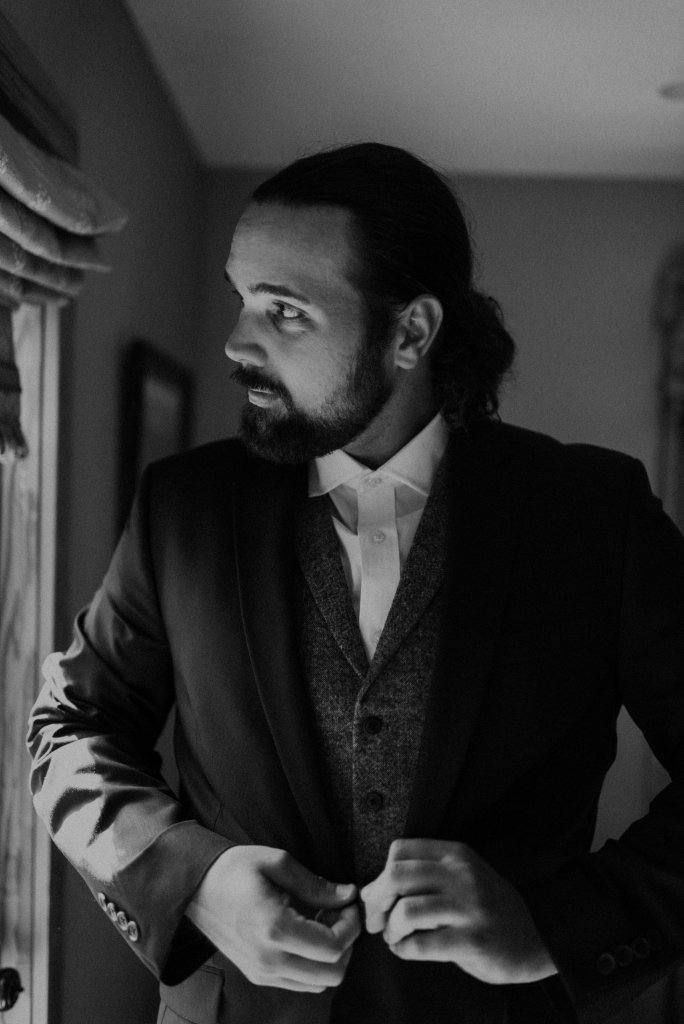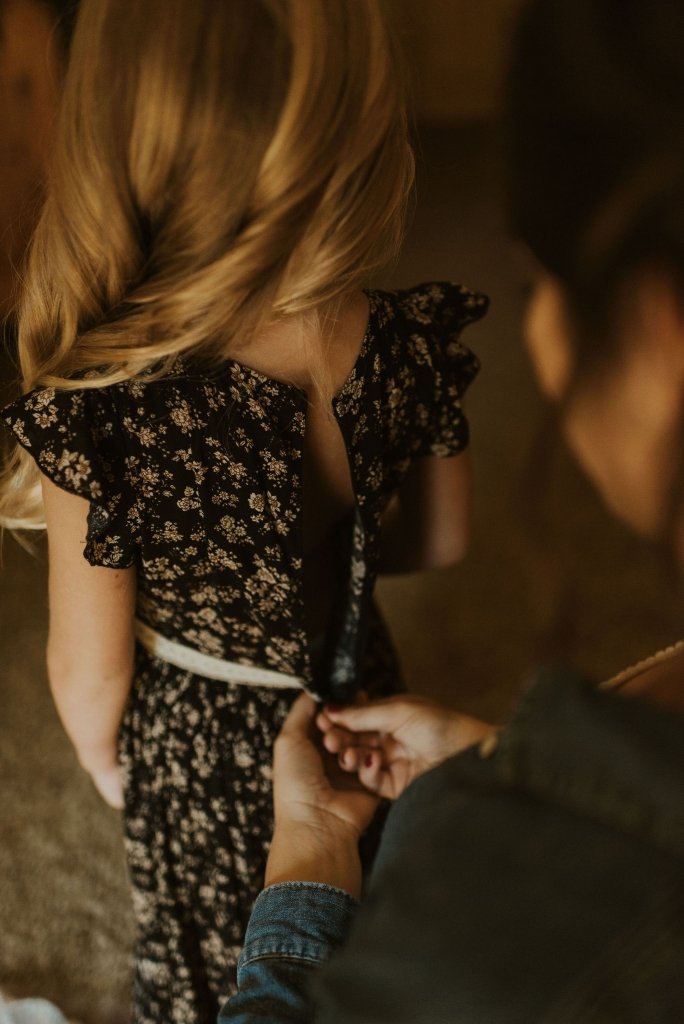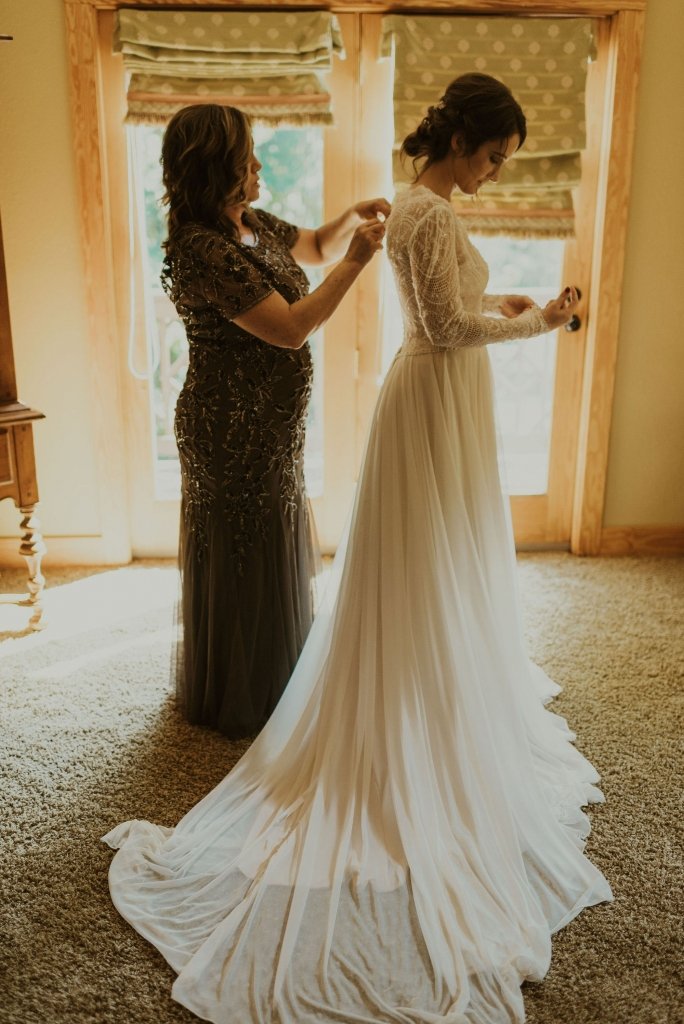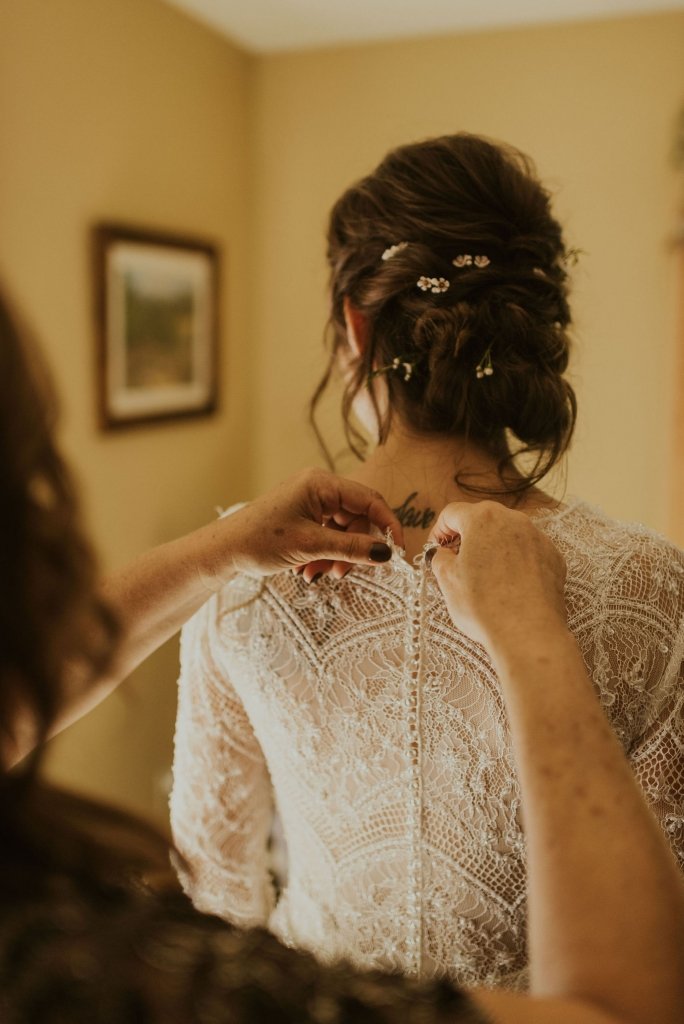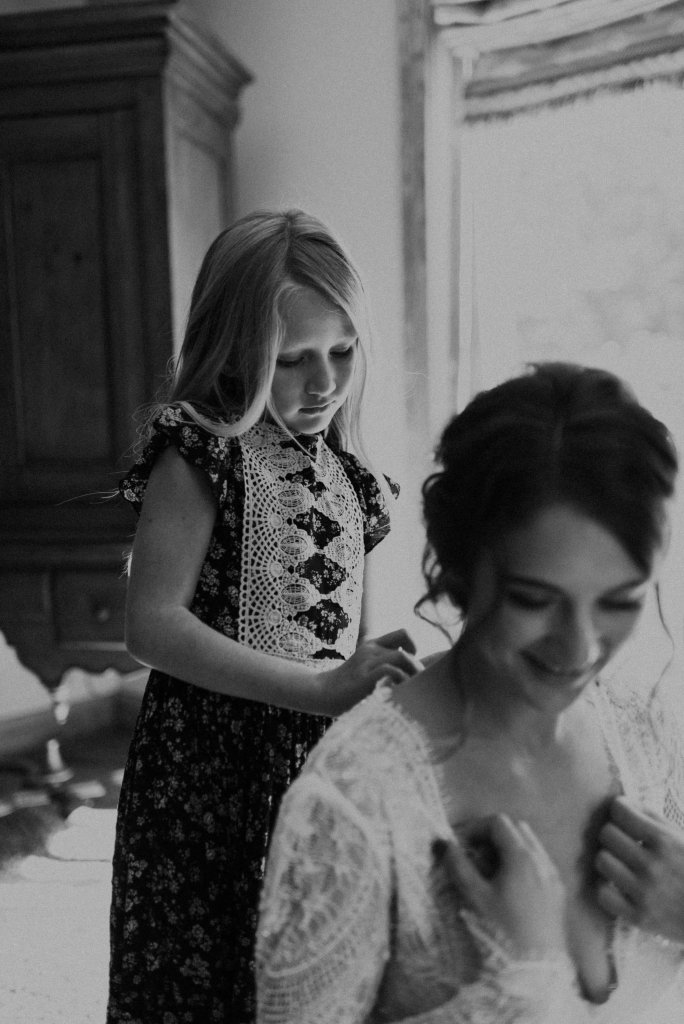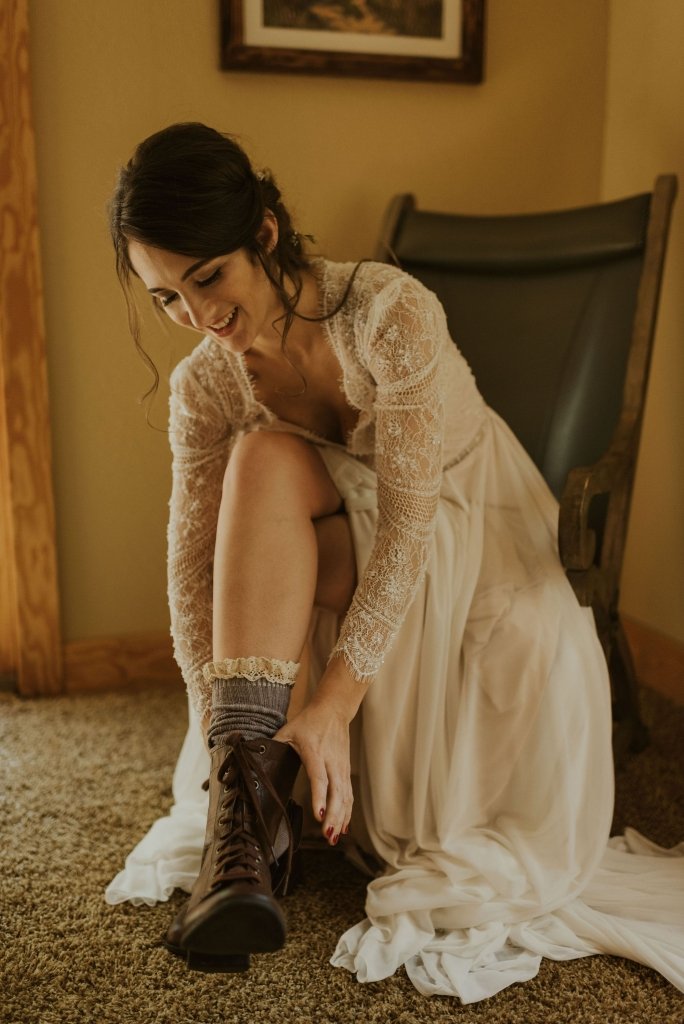 Looking for more elopement inspiration? Check out our elopement packages here.