This Dolomites Elopement is Every Wanderer's Dream Come True
The Ultimate Dolomites Elopement Experience
If you've ever wondered what an epic mountain range looks like in Italy, then the Dolomites is one of the most beautiful and dramatic views you'll see. From it's enchanting peaks to its sparkling sea-green lakes, Dolomites has easily landed a spot on our best places to elope.
Cat Ekkelboom-White, from Wild Connections Photography, has documented multiple adventurous elopements in the Dolomites. She loves going on adventures with couples who aspire to elope at such an adventurous location.
Emma and Martin's elopement day is by far one of the most romantic and adventurous elopements we have seen. We'll discuss everything you need to know about planning a Dolomites elopement and preparing to have an epic hike around these gorgeous peaks.
If you prefer to skip the information, then jump straight to the photos of this Dolomites Elopement Hike.
Elopement Adventure Details
Emma and Martin are outdoorsy and love to hike together. It was only fitting they do what they love on their wedding day. This multi-day hiking and climbing elopement in the Dolomites ended up being their perfect elopement plan.
If you're looking for an adrenaline rush and a spectacular view from the tops of the mountains, then this story is for you. For Cat, this elopement was a major highlight for her, but it was also physically demanding with all the hiking and climbing involved.
"I really didn't plan any shots in advance, but I let the flow of the days, the landscapes, and the light guide me. My main goal is always to capture the feeling of the adventure and to tell the couple's story, and you never know what that's going to look like until you're there and experiencing it with them." [Cat]
For this couple, the concept of a traditional wedding didn't appeal to them. After being engaged for only a couple of days, Emma and Martin were overwhelmed with questions regarding their wedding plans. Once they dived into researching how to elope, they realized how to incorporate their love for hiking into their elopement day.
"As the elopement ideas developed, with the mountains in mind, we started thinking about two things: How would we pull it off, and where would we want to do it? For the latter, we both love being in the mountains, and both have developed a particular affinity for the Dolomites. The past years have seen us return to different parts of this group of mountains, exploring the different ranges, absorbing the culture, and further pushing our limits." [Emma]
Here are points you want to remember when planning your Dolomites elopement:
Plan your day around what you love to do. For this couple, they decided a 3-day elopement adventure was best for them because they loved hiking. If you are looking for a more relaxing and day in the Dolomites, then that can absolutely be done too.
Research inspiration. Once you decide you want to elope in the Dolomites, then you should research how you want your day to look. Do you want your elopement to be more adventurous, or do you want a more romantic look? Getting elopement inspiration will help you better know what "vibe" you want for your photos.
Pick vendors with experience & who align with your vision. Cat is a photographer who not only has experience documenting elopements in the Dolomites, but she is also an avid adventure lover. She is always excited to advise and participate in any adventurous idea her couples have. Hiring someone who is local can also help in your elopement planning, especially an abroad elopement adventure.
"Our wedding planner, local to the area, was invaluable in this respect, giving us the benefit of her experience and laying out the process and timelines required to complete the process in time for our arrival!" [Emma]
Do the paperwork. When planning an abroad elopement, you want to make sure you get all your documentation in to make your marriage legal. Team up with your vendors to see what timelines and places the paperwork needs to be sent to.
Pack the essentials. Stick to the basics, and don't overpack! If you need help deciding, then reach out to your photographer. This is very important during your hiking elopement because you are carrying extra weight on you. Emma and Martin admitted they overpacked.
"Shouldn't have carried THREE small bottles of Prosecco. That essentially amounted to the full-size bottle we were trying to avoid carrying in the first place, and we only drank one!" [Emma]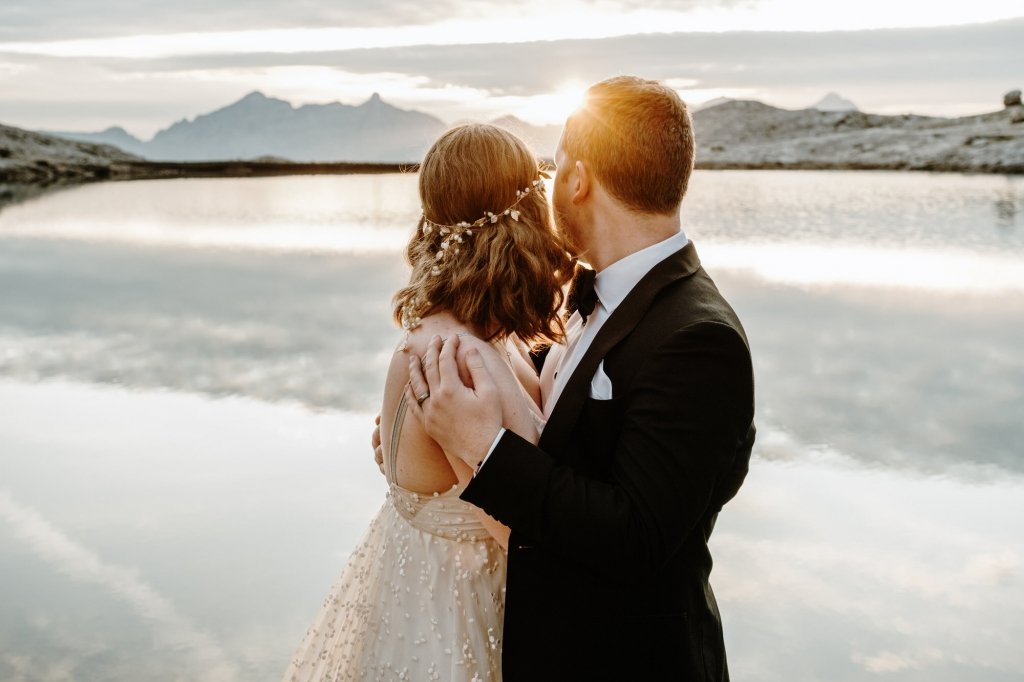 Where to Elope in the Dolomites
Emma and Martin explored the peaks at the Dolomites, and it gives us a pretty unique view of what you can see if you decide to elope there. Cat loves when couples want to elope in the Dolomites, but she also wants everyone to know how many other places within the Dolomites couples can elope.
"I see a lot of other photographers shooting there too, but most of them are in the most popular and busiest locations. Whilst these popular locations, such as Lago di Braies, Seceda, Alpe di Siusi and the Tre Cime are undoubtedly beautiful, there are so many other epic locations that aren't as popular (and therefore not as busy) that are perfect for elopements."[Cat]
Here are some spots to visit (please keep in mind that most of these places do get pretty busy):
Lago di Braies
This location has made the Dolomites famous. You have probably considered having an elopement here from seeing the epic pictures on Instagram on adorable boats. While this spot should be on your to-see list, it's also a very popular spot. However, you can still plan a weekday or sunrise elopement here, if you want your ceremony here. Just keep in mind that you may have a crowd congratulating your union.
Check out this Lago di Braies Adventure Elopement (also Cat's amazing work) for more inspiration.
Tre Cime Di Lavaredo
These three peaks are a must-see when visiting. You can easily visit the base of this location, but we suggest staying overnight in one of the Rifugios (mountain huts) nearby, so you can have a private sunrise ceremony before the crowds arrive.
Seiser Alm
If you're looking for somewhere gorgeous to plan your elopement during the warmer seasons, then this alpine meadow in the Dolomites is a must-see. This is considered to be the largest high-altitude Alpine meadow in Europe. When it's not warm enough for hiking and sight-seeing, this location becomes a popular spot for skiing!
Seceda
This mountain is probably one of the most unique and striking views you'll see. These tooth-like peaks are pretty epic and hold so much history. The hike itself is relatively easy, but we do suggest taking the cable car on the way down.
Explore the Mountain Passes
One of the top things on your list should be to explore! Drive through the Dolomites and admire its beauty. This is a huge area, and there is plenty to see. These passes also offer awesome access to multiple hikes and via ferrata. Some of our favorites include Passo Rolle, Passo Gardena, Passo Giau, and Passo Falzarego.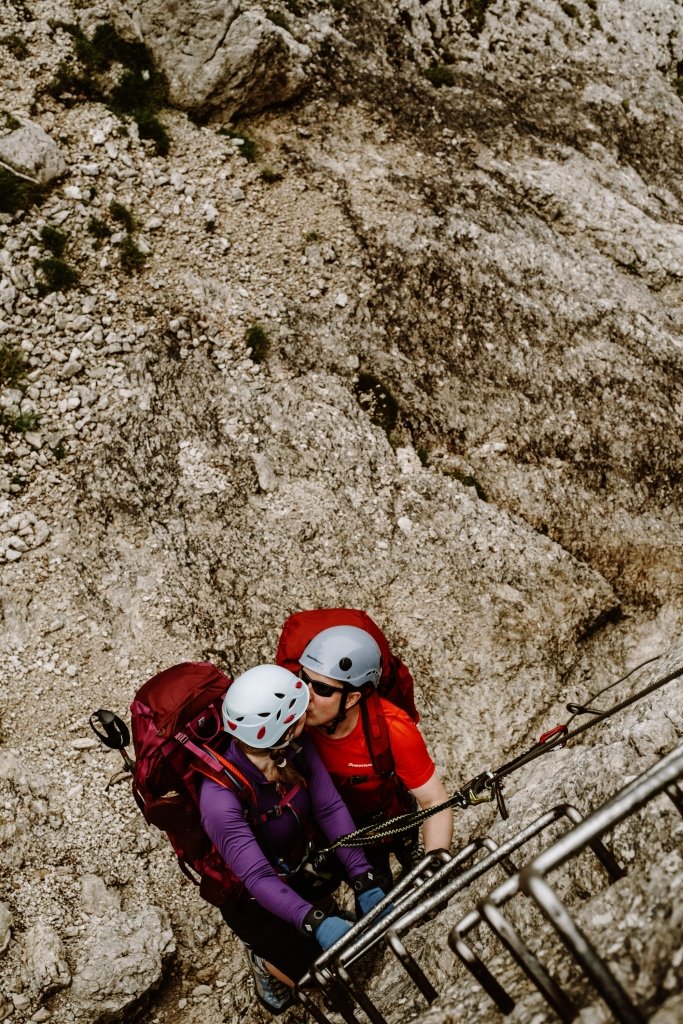 Explore Mountains via Ferrata Routes
Speaking of via ferrata routes… what is this? This is Italian for "iron path". These are protected climbing routes found in the Dolomites. This is also what Emma and Martin decided they wanted to do as their activity. They loved the history of the routes and the terrain they allow you to access.
Connect with Your Photographer for Top Secret Locations
Cat, along with other Wandering Weddings members who specialize in the Dolomites area, are pros at finding the most remote and gorgeous spots for your ceremony and portraits. While the locations we mentioned above are beautiful, some couples want a more intimate experience. If you're visiting the Dolomites during the peak season, then it can get a little crowded. We suggest discussing different options with your photographer to help plan your elopement day.
Advice When Planning Your Adventurous Wedding Day at the Dolomites
From the Couple:
Emma and Martin loved their 3-day elopement adventure together, and they also learned a lot while on their journey. We asked them for some advice, so you can better prepare for your hiking elopement day.
Invest in good compression socks!
Consider how and where you might want to get changed. Do you want to hike in your wedding dress, or do you want to pack it?
You'll be carrying more than normal, so make sure that your wedding diet' is more about being 'mountain fit'.
Remember to consider the weather. It's still a mountain environment, so expect the unexpected: bring warm clothes. Remember to have an open mind and don't stress. It might be raining heavily or too dangerous to get changed at the location you had in mind. Just remember, you'll climb up and be greeted with a completely new, amazing location.
From the Photographer:
Hire someone experienced. Cat stresses the importance of hiring a photographer who is local and familiar to the area, especially if you're planning an elopement.
"It's fine to plan a visit to one of these famous spots into your elopement timeline, but if you are looking for an intimate location to share your vows, be open to other locations that your photographer suggests for that part of your day." [Cat]
Make it a Multi-Day experience. She also recommends a multi-day elopement adventure, like this couple. Staying overnight in a mountain hut (rifugio) is a great way to watch the sunset and the sunrise, and continue your unforgettable journey together. 
"It might not be the most luxurious accommodation, but the views more than make up for it. Just book your accommodation early. Rifugios are generally only open between July and October, so they get booked up fast!" [Cat]
September and October are Cat's favorite months to visit the Dolomites for elopement hikes. 
Winter elopements in Europe are also gorgeous in the Dolomites. Cat recommends ski resorts such as Cortina d'Ampezzo and Val Gardena. She also recommends snowshoe trails for couples who want an epic winter adventure without the winter sports combination.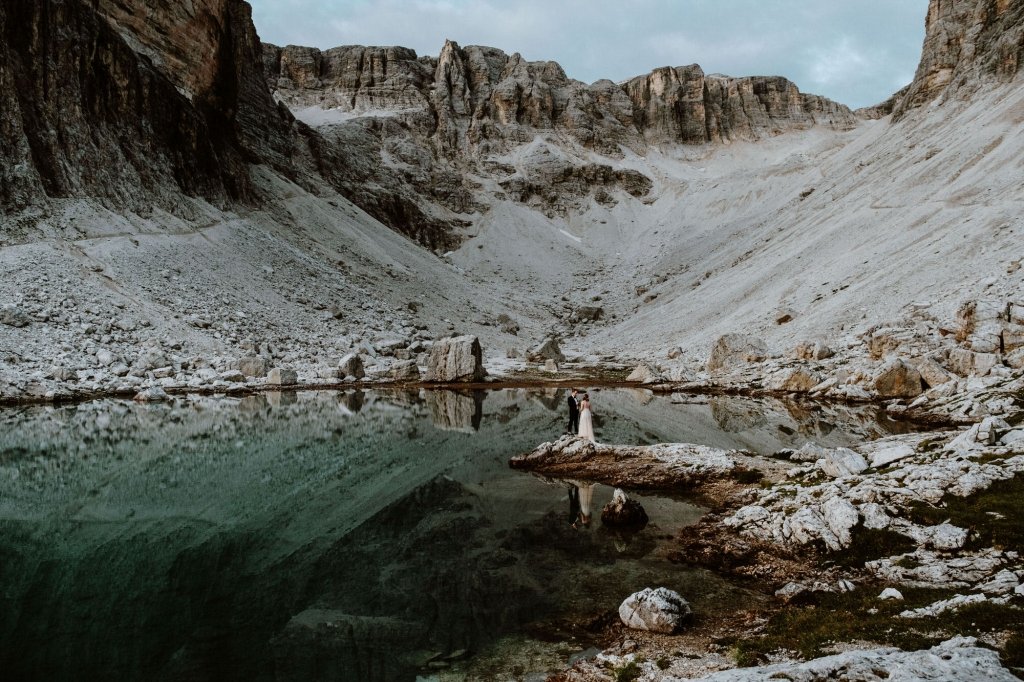 Moments we Love During This Elopement
The sunrises in the Dolomites are stunning. This couple had the amazing opportunity to witness more than one during their wedding adventure together.
Cat tells us her favorite moment is when they exchanged wedding vows at a gorgeous mountain lake as the sun crept up over the mountain peaks.
"There really is something quite magical about watching the sunrise from behind the mountains and light up the whole landscape and to add to that, Emma and Martin saying their vows at the same time, it seriously doesn't get any better than that." [Cat]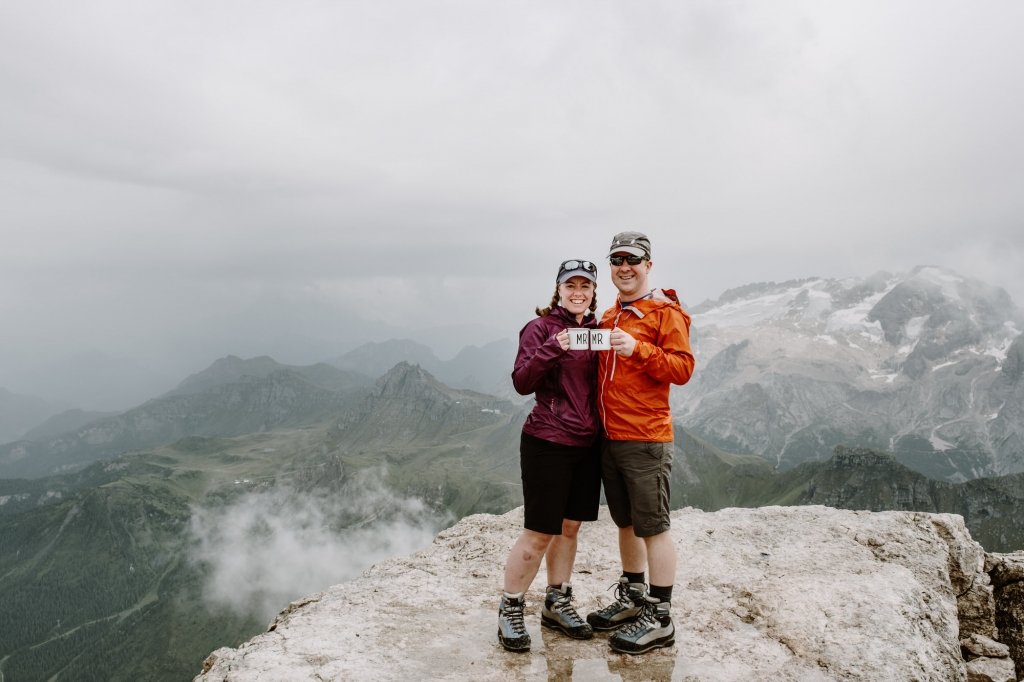 Announcing Your Elopement 
When you decide to elope, you also need to decide how you're going to announce your elopement to your loved ones. This couple actually admits this was the biggest challenge when it came to planning their elopement.
"When we had decided to elope, we decided that to be fair and equal to everyone, we weren't going to tell any family or friends. This was by far the hardest part of the whole planning process, not letting anything slip!" [Emma]
Check out these tips for announcing your elopement.
Other Vendors
Wedding Planner | Jlenia Costner 
Dress | Grace Loves Lace
Photos of This Dolomites Elopement Hike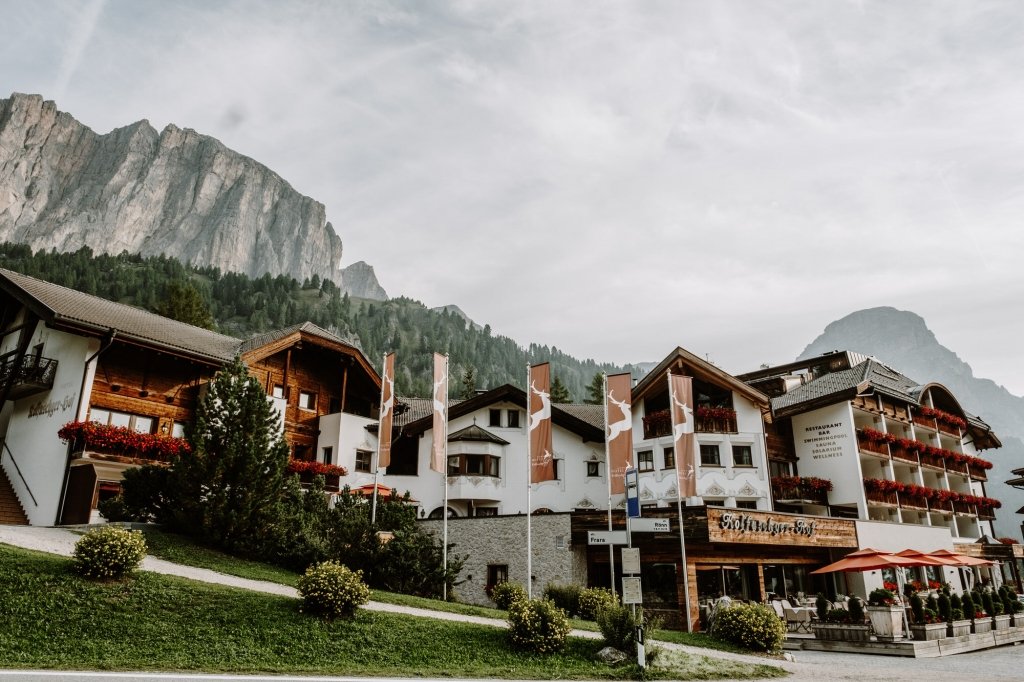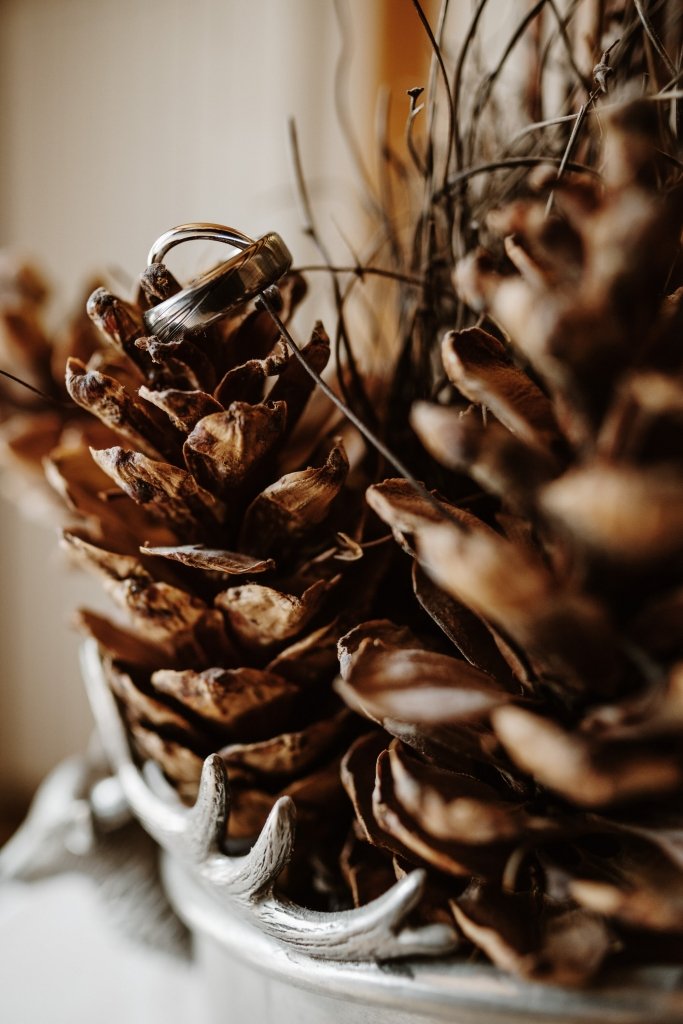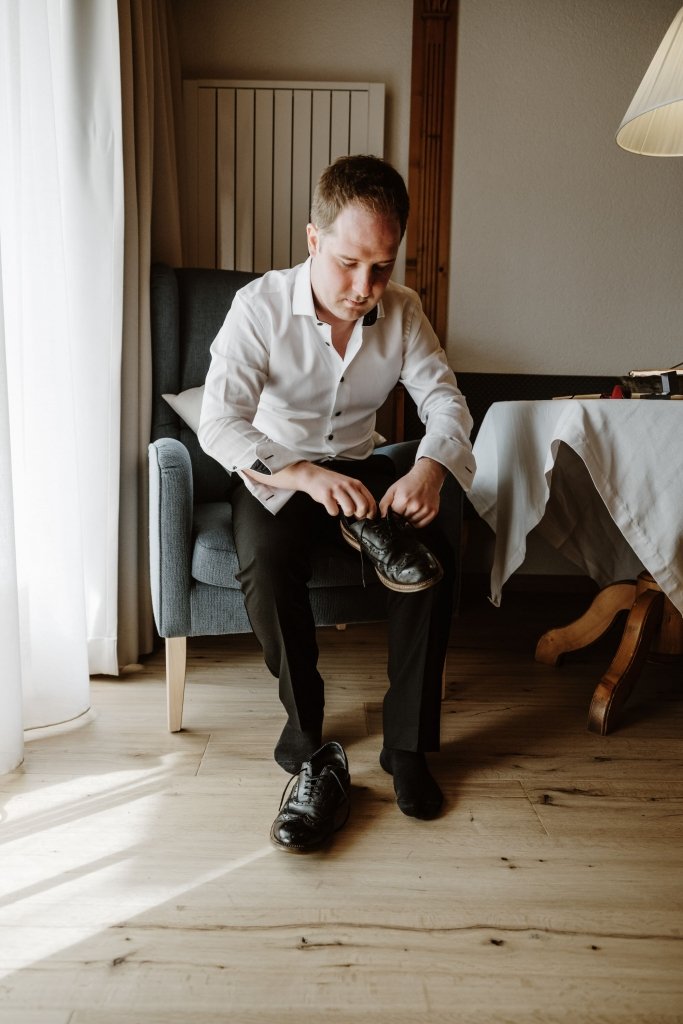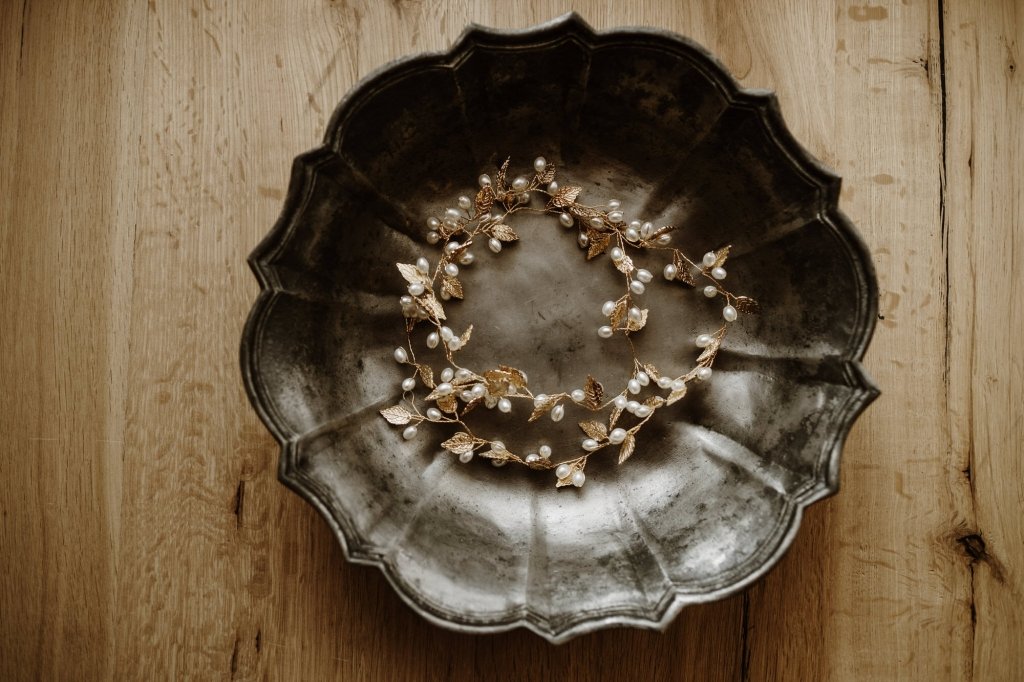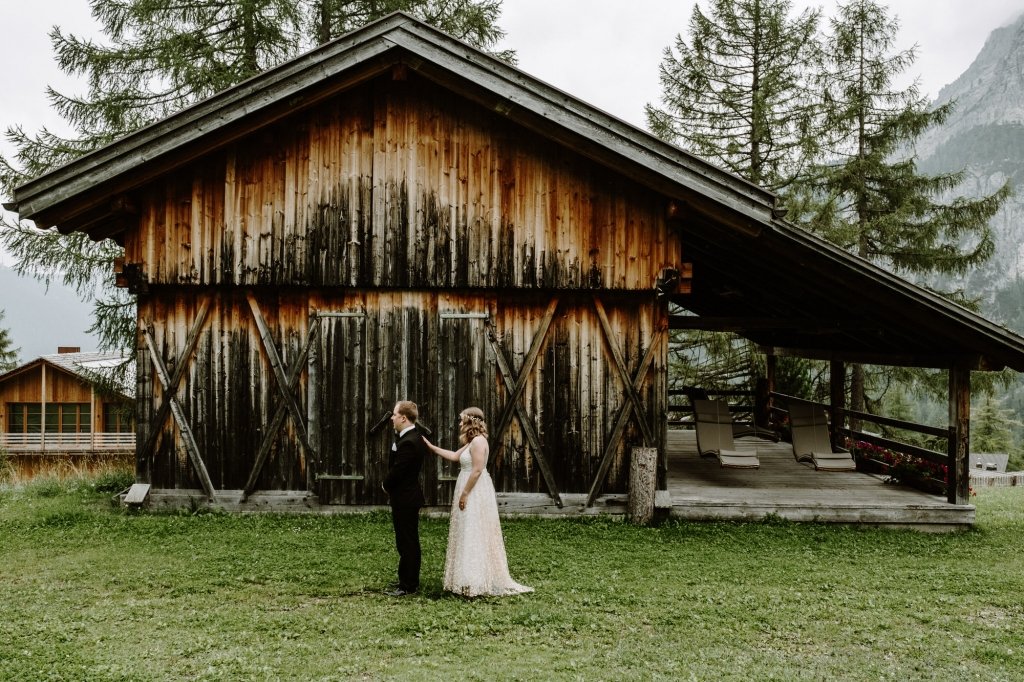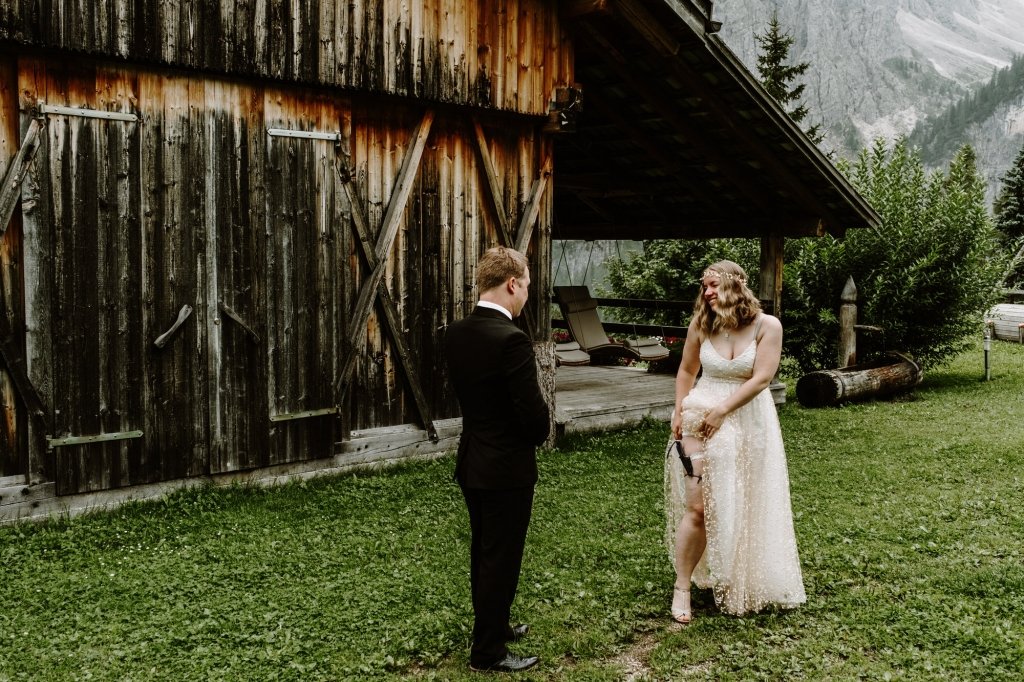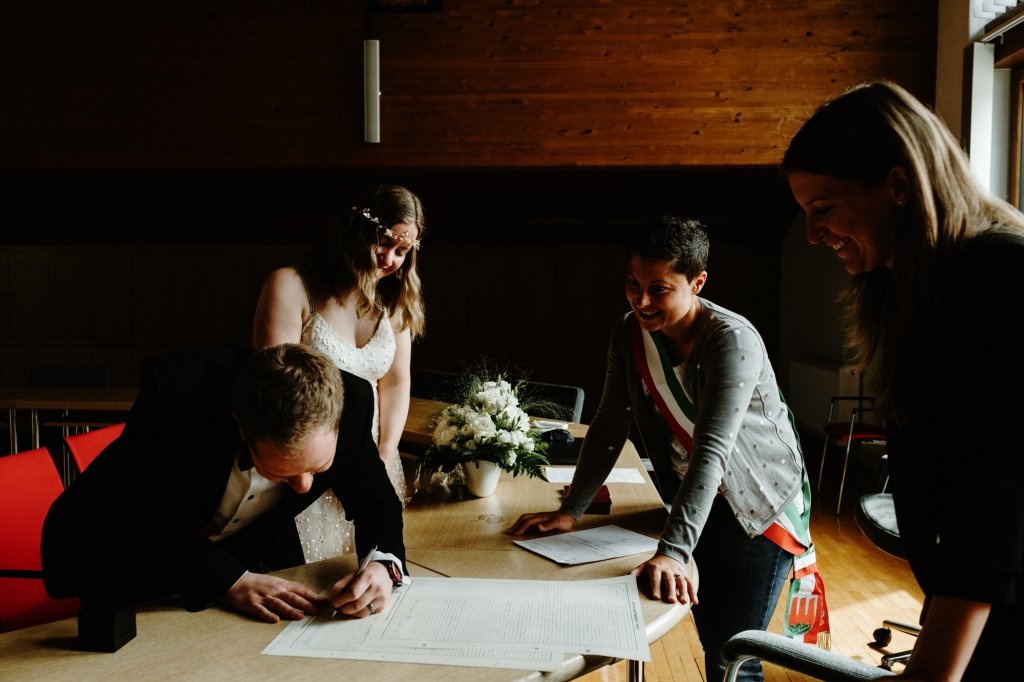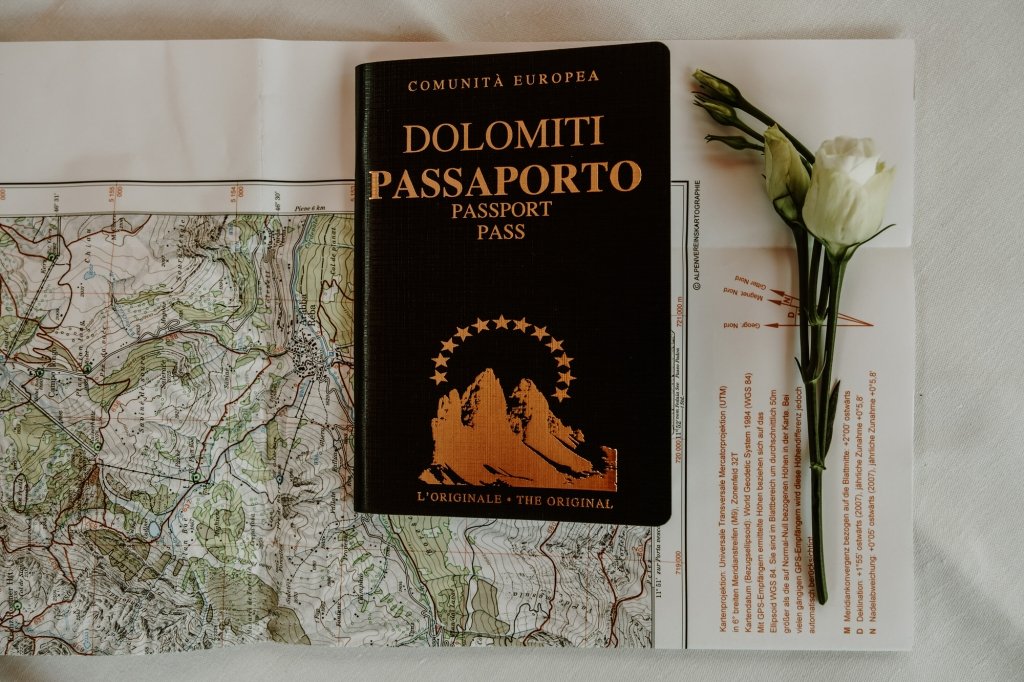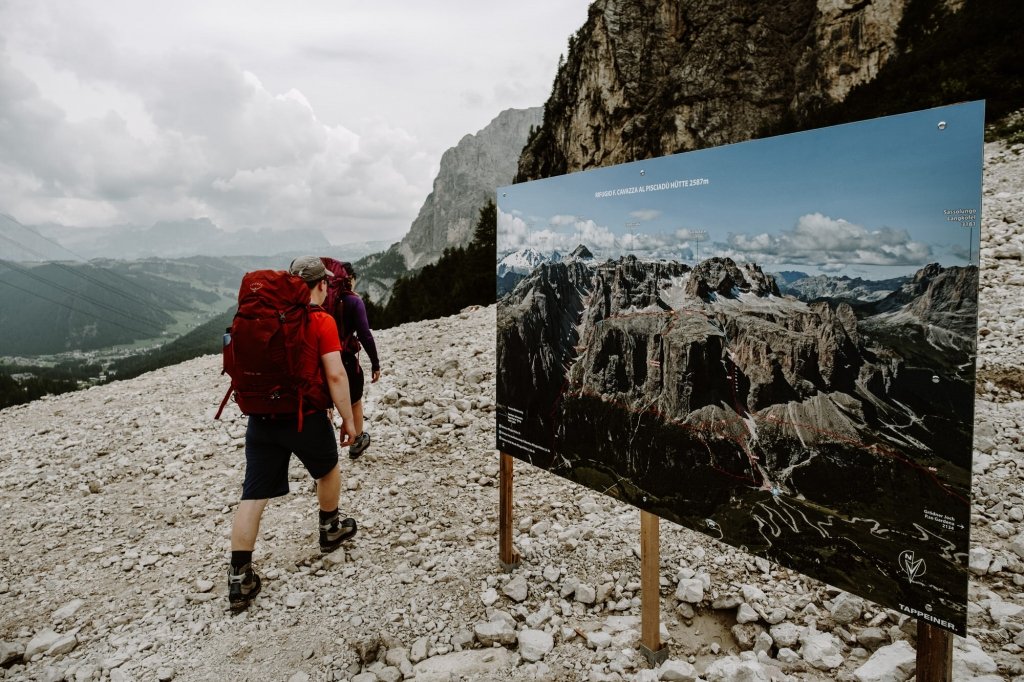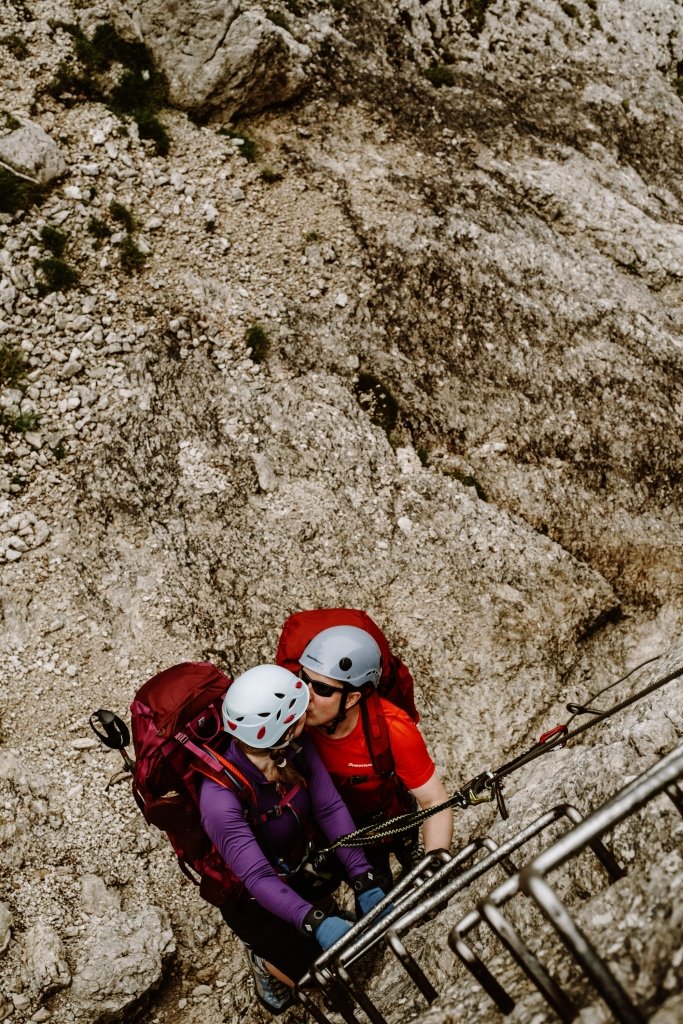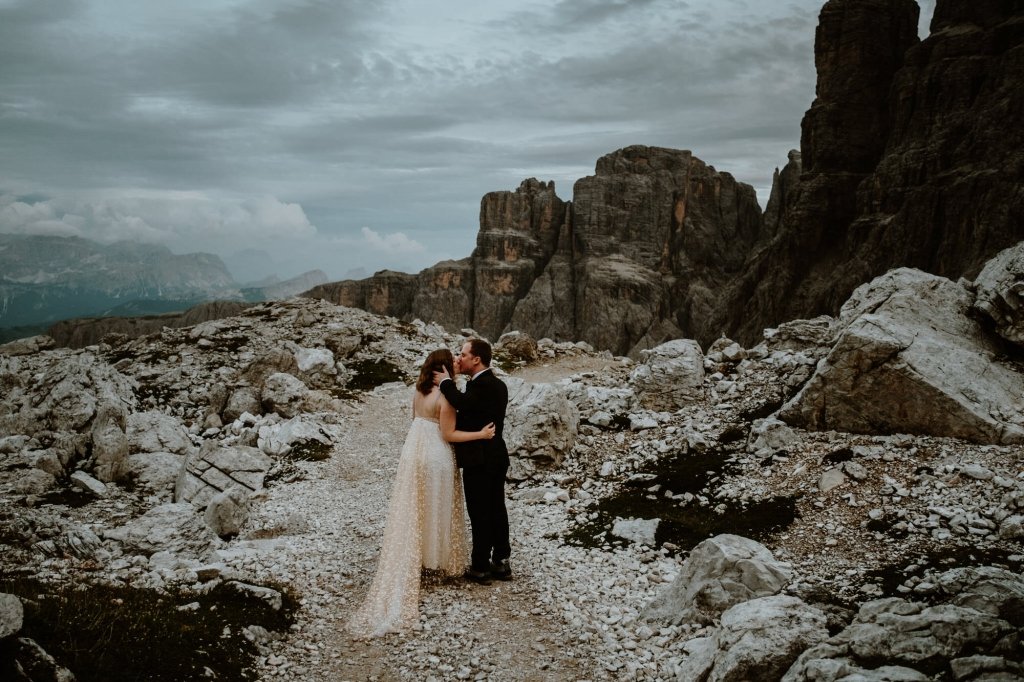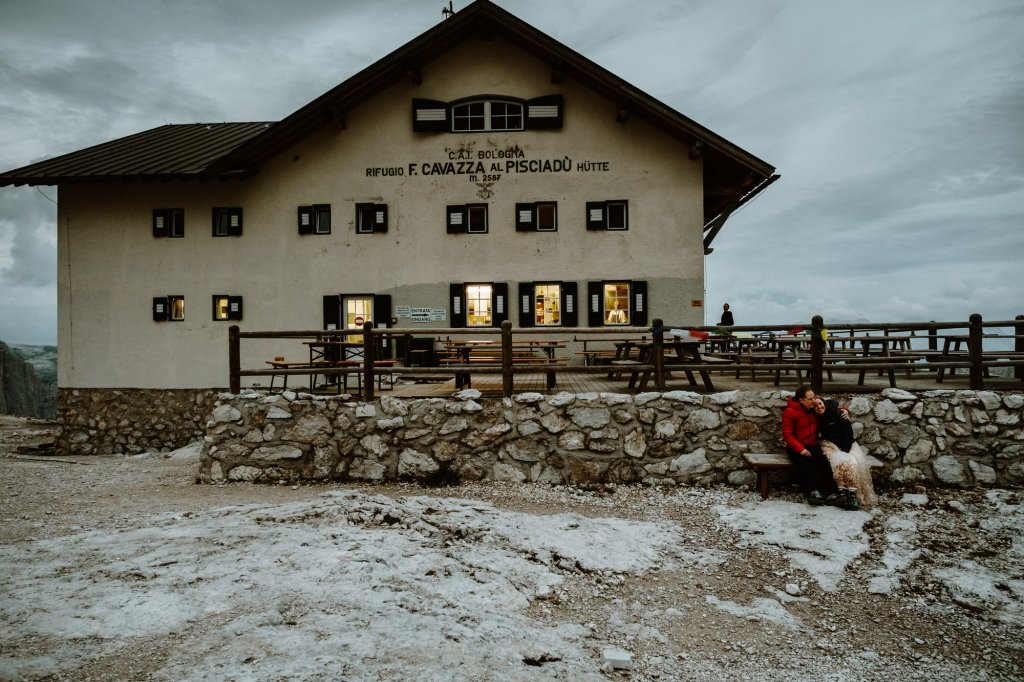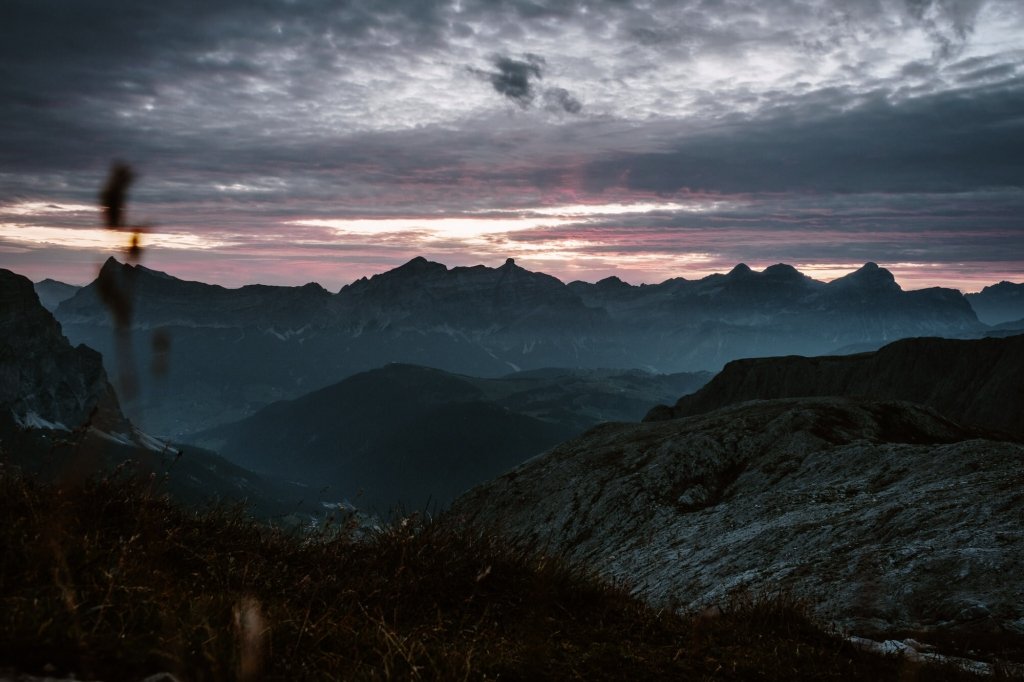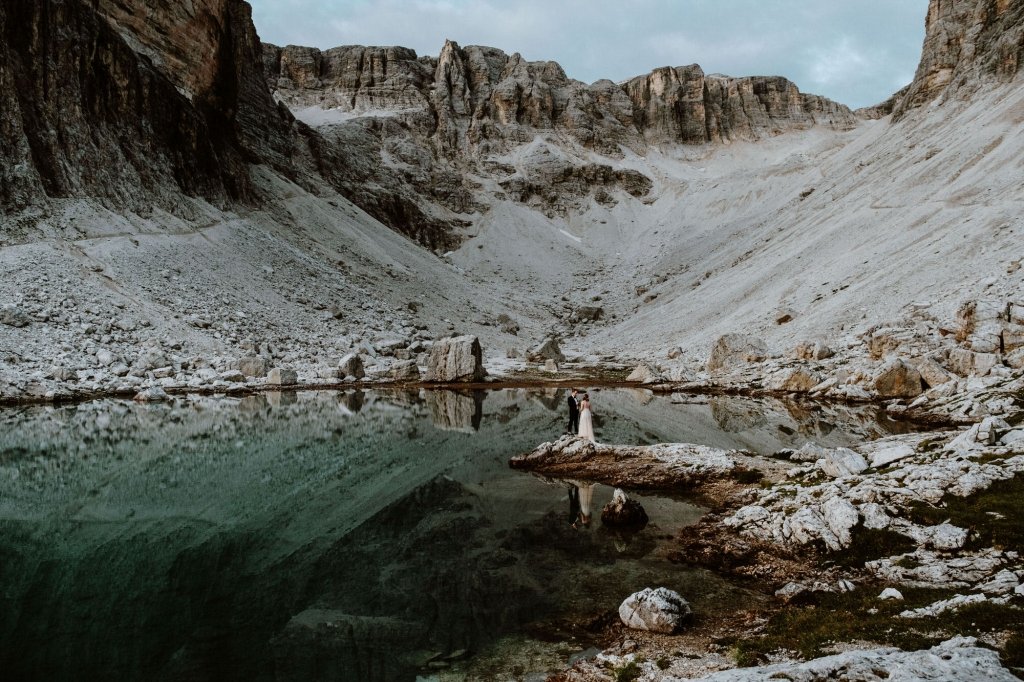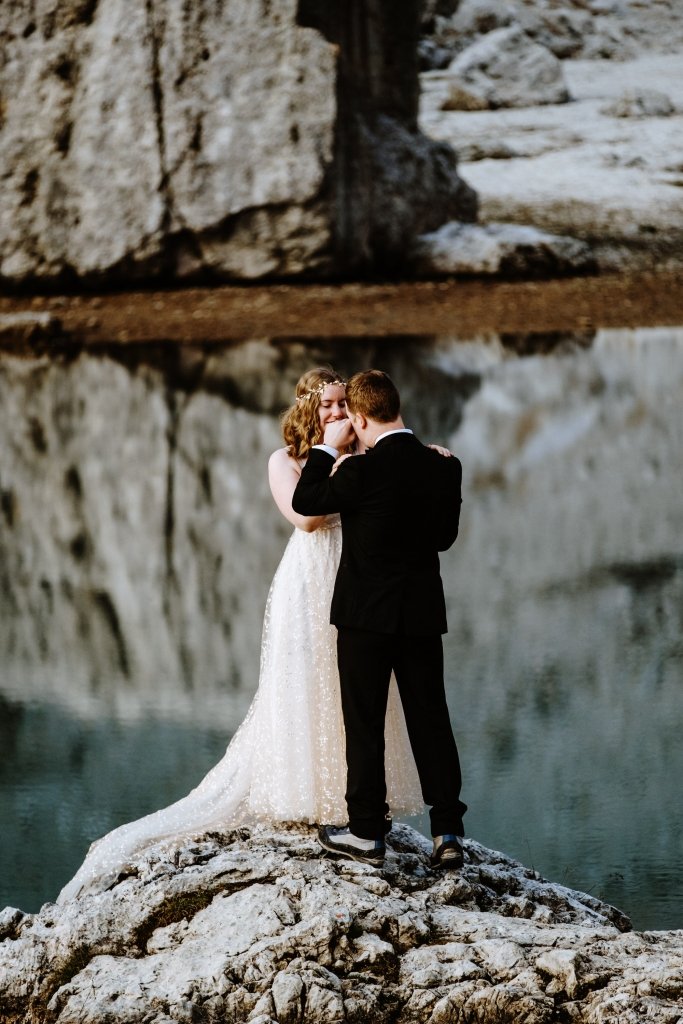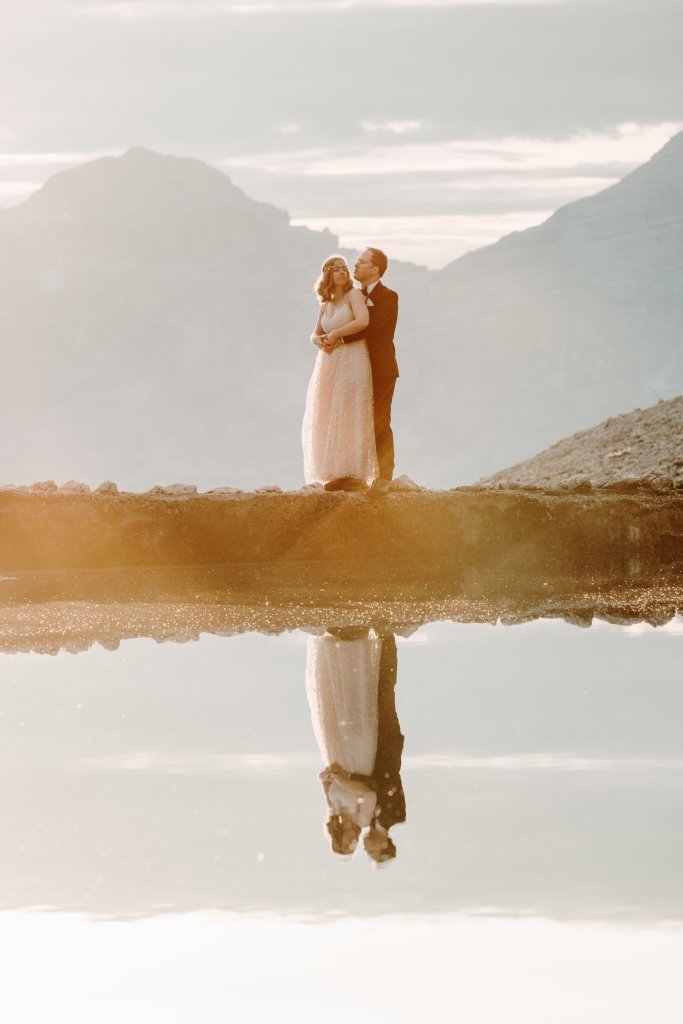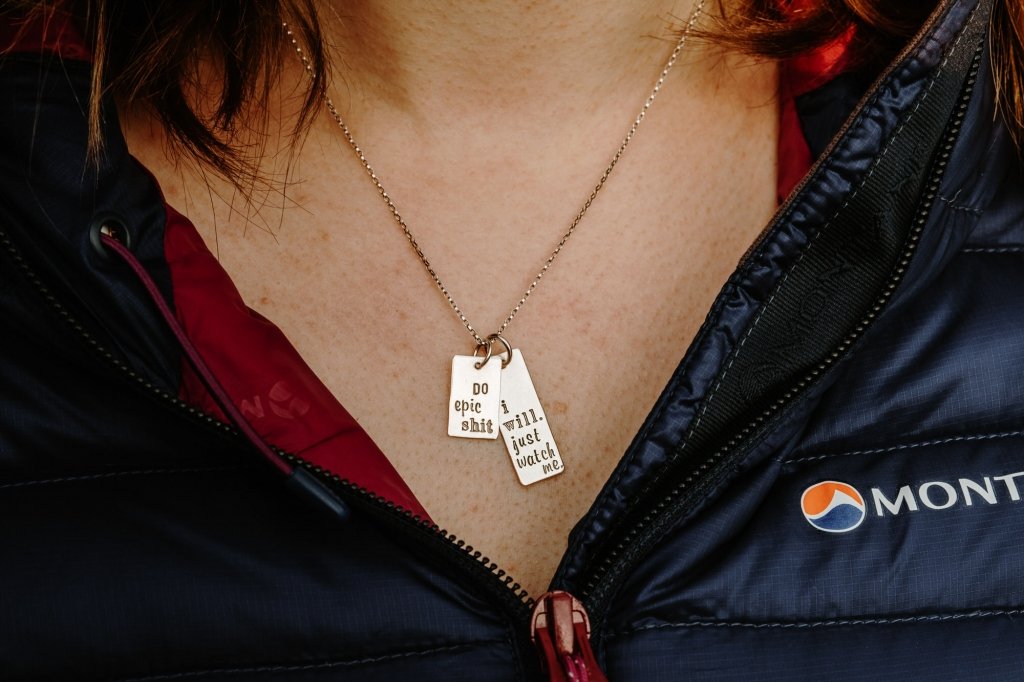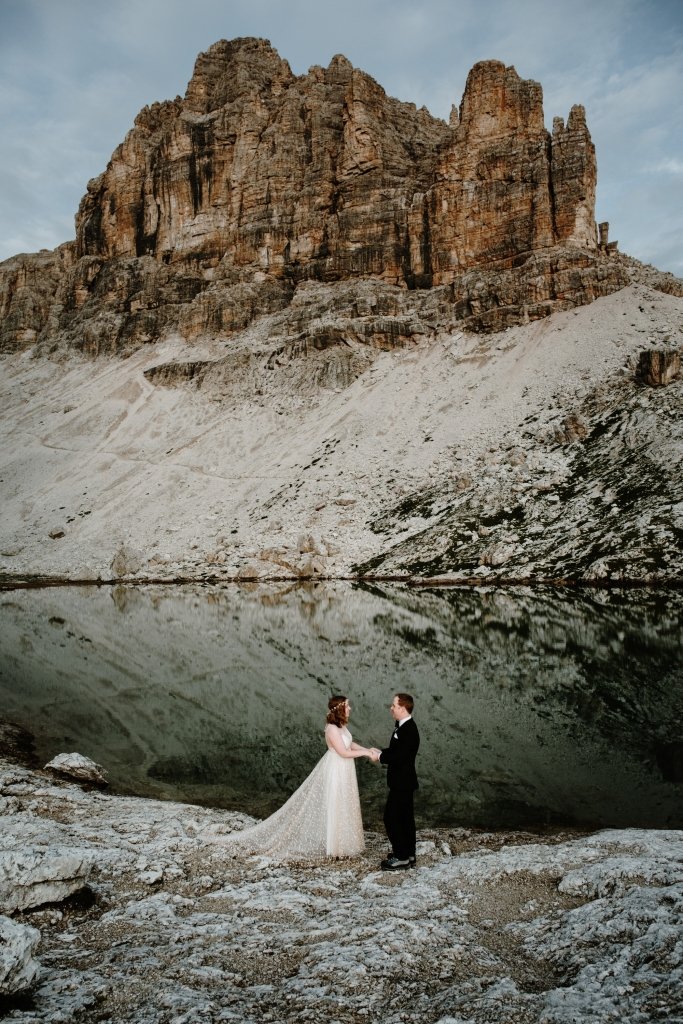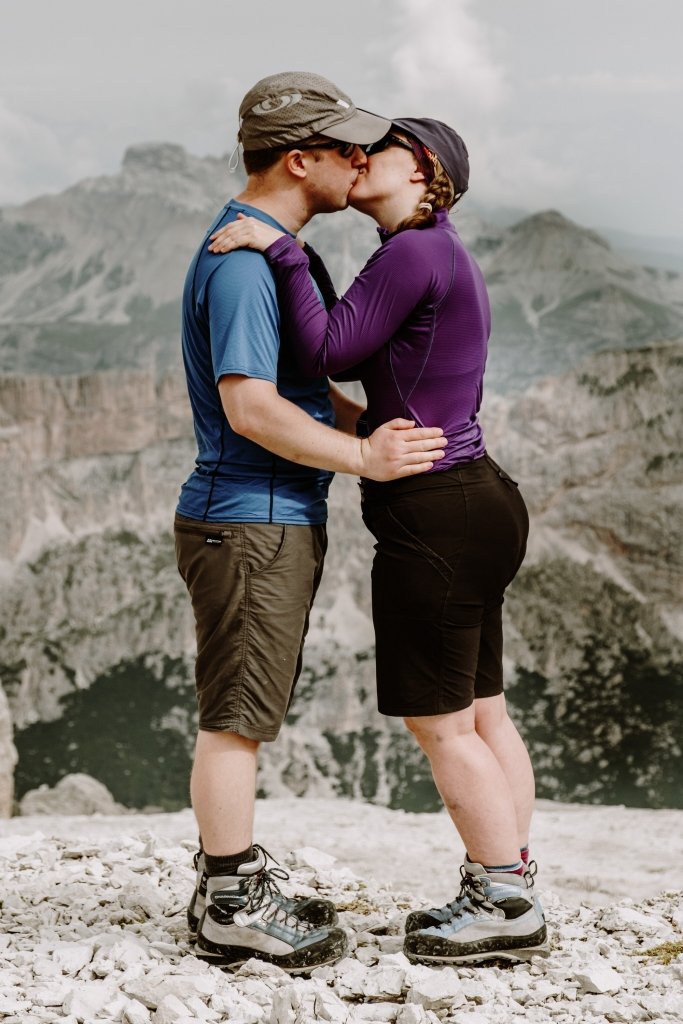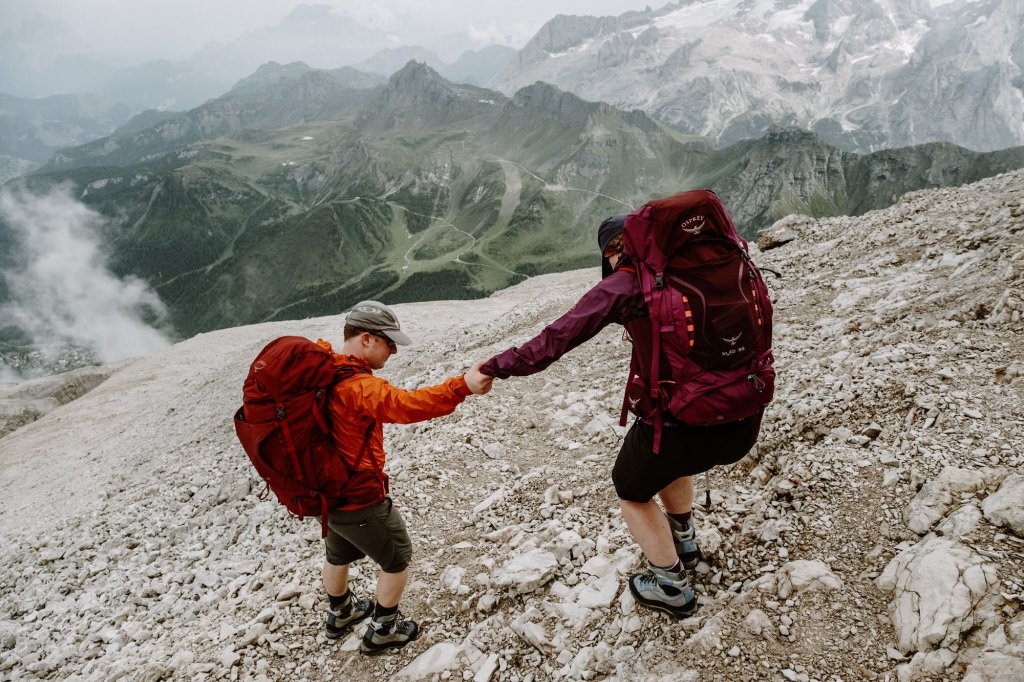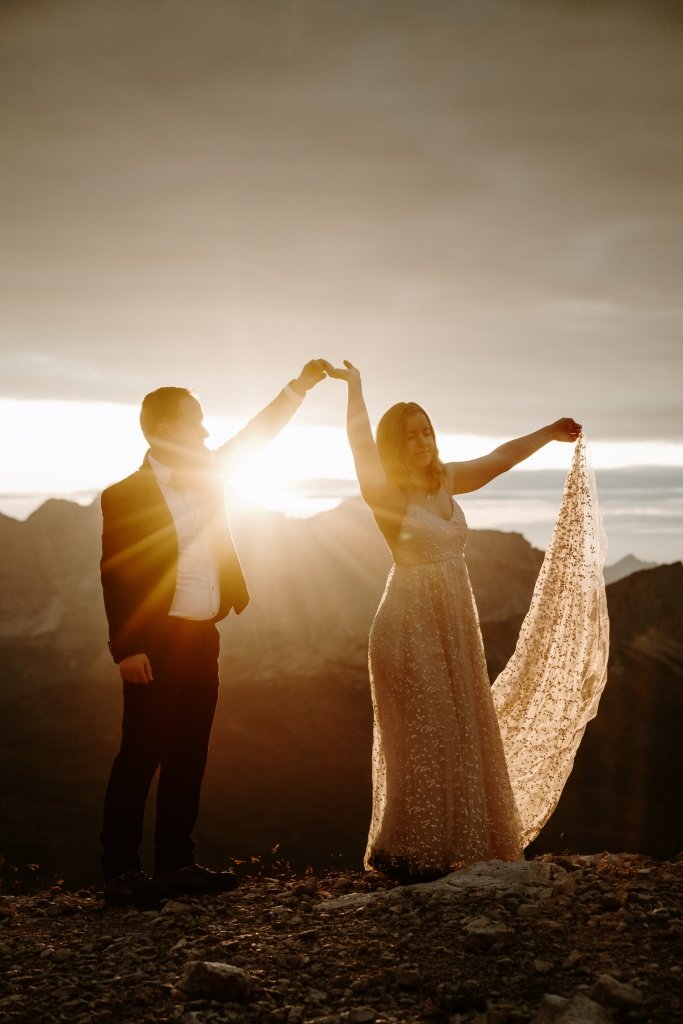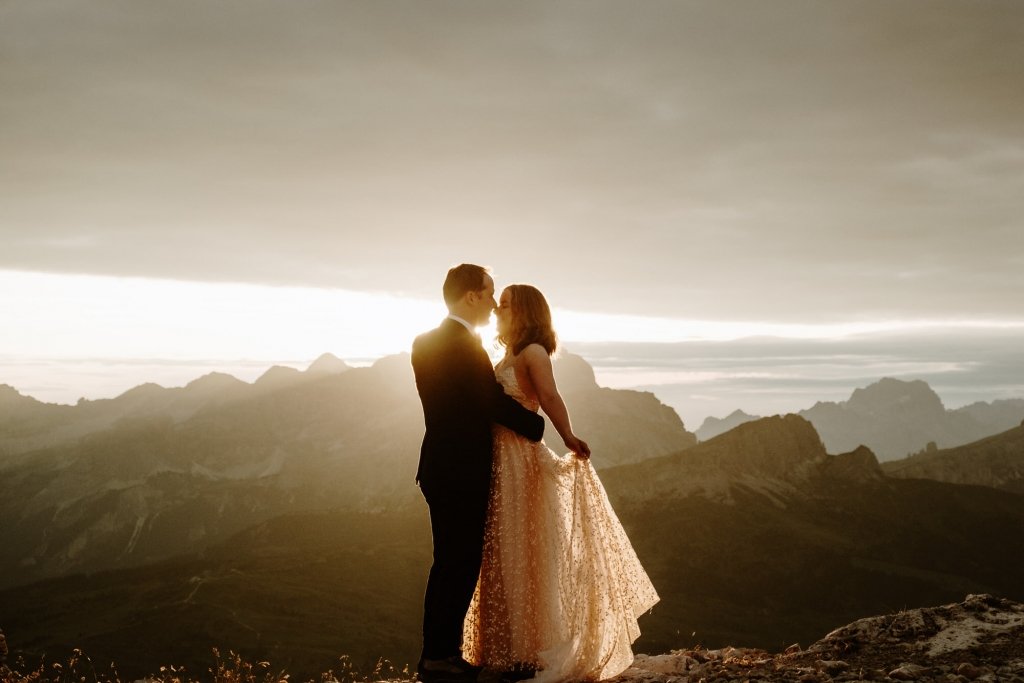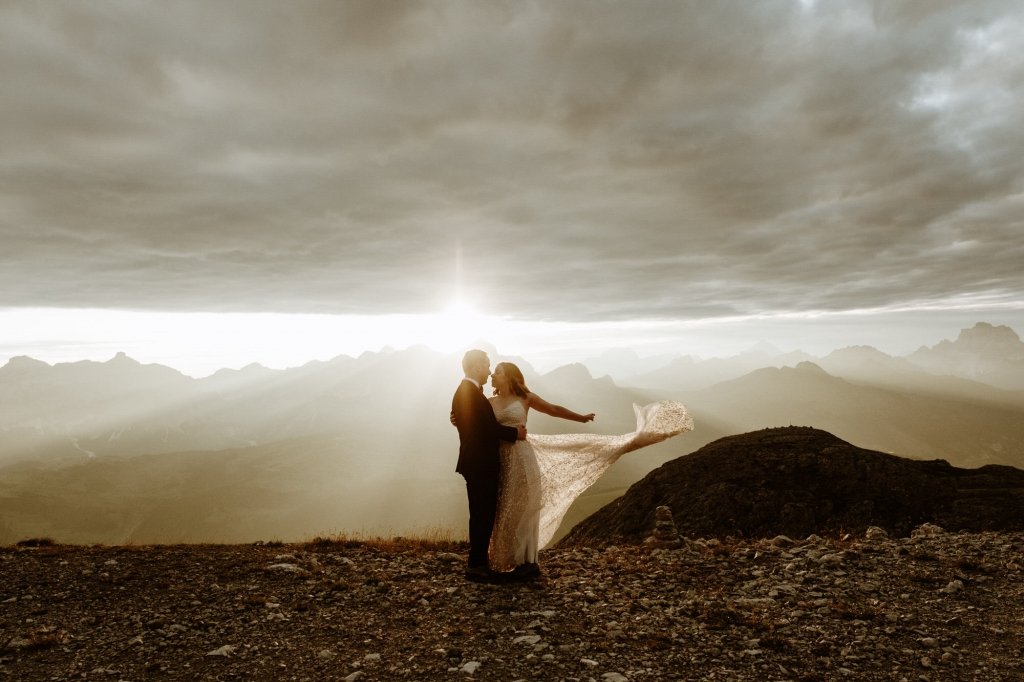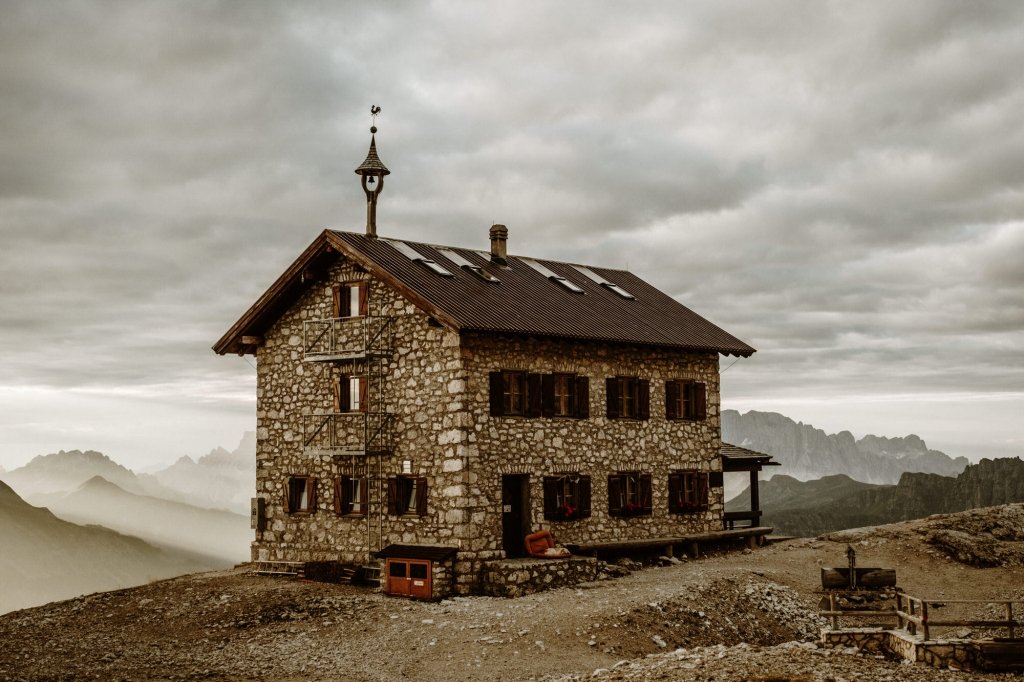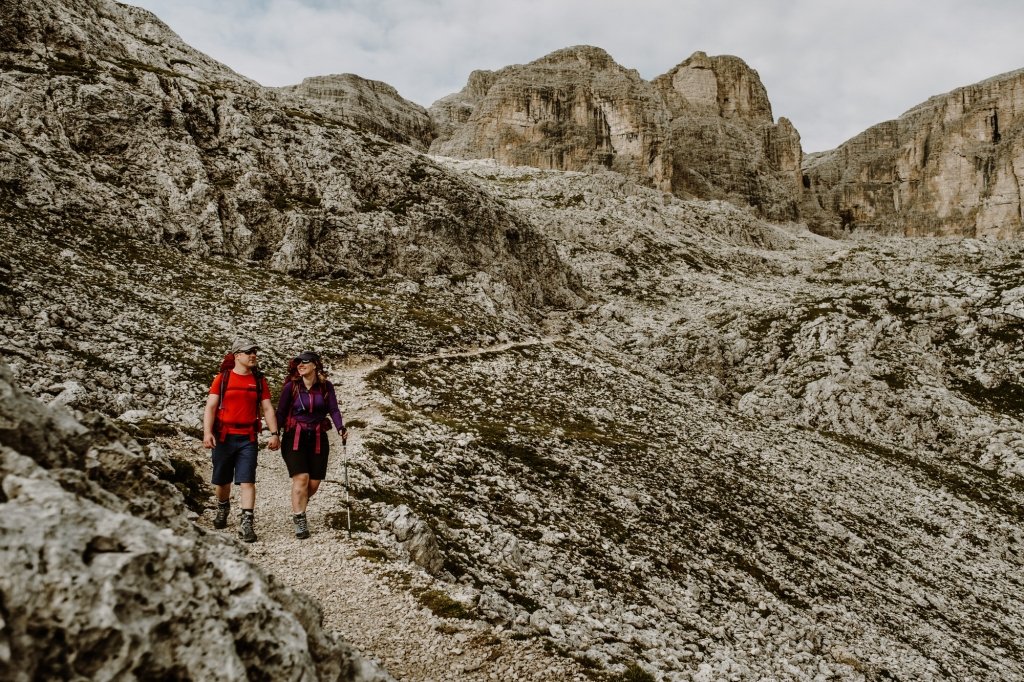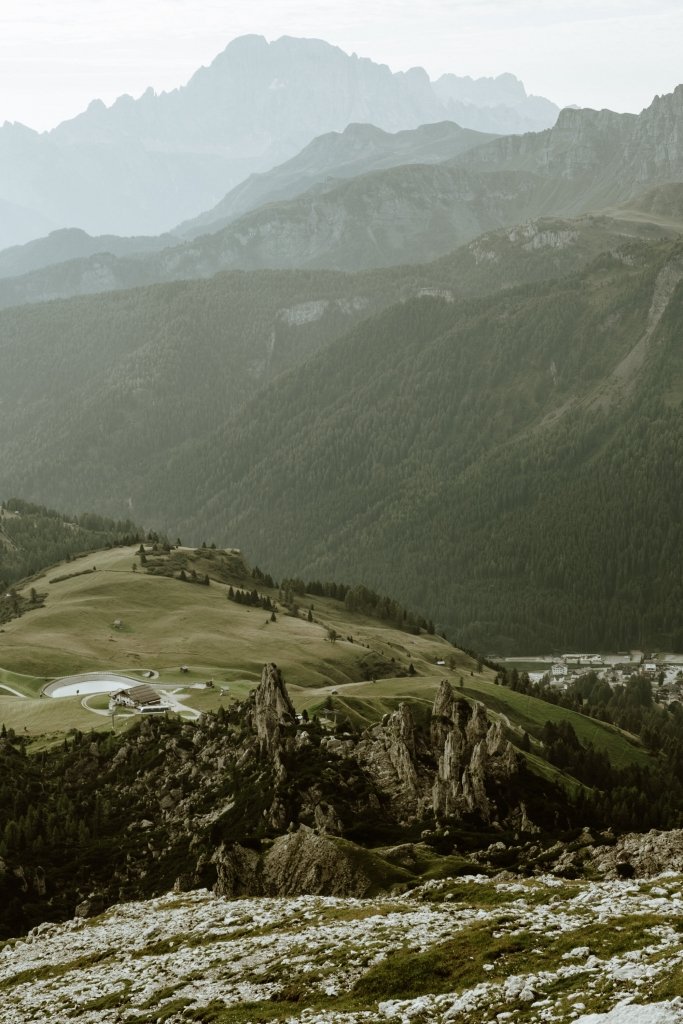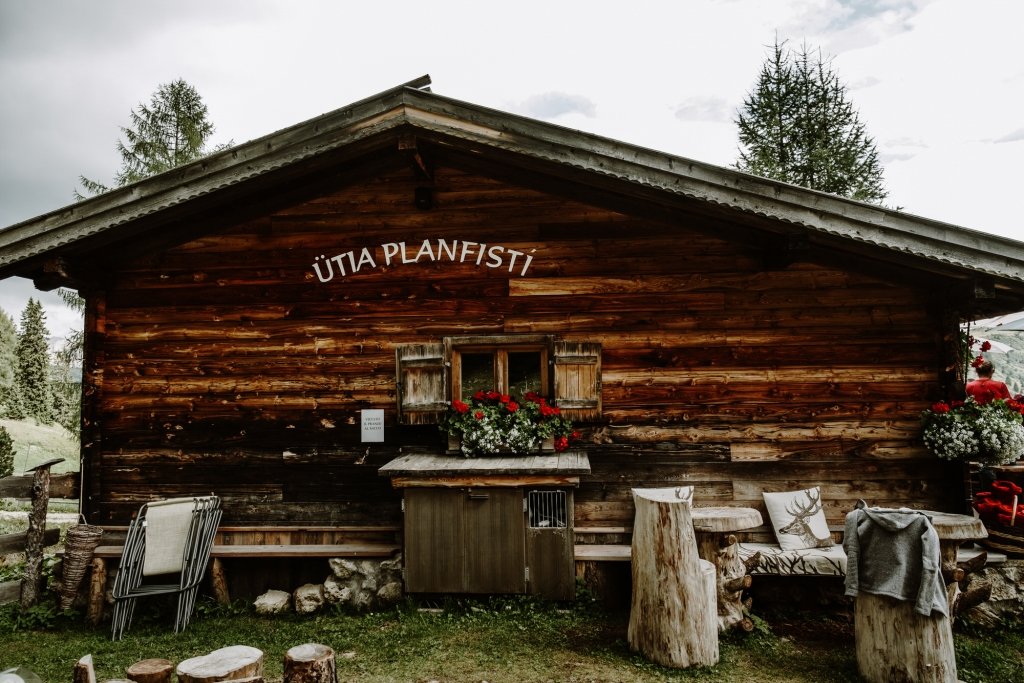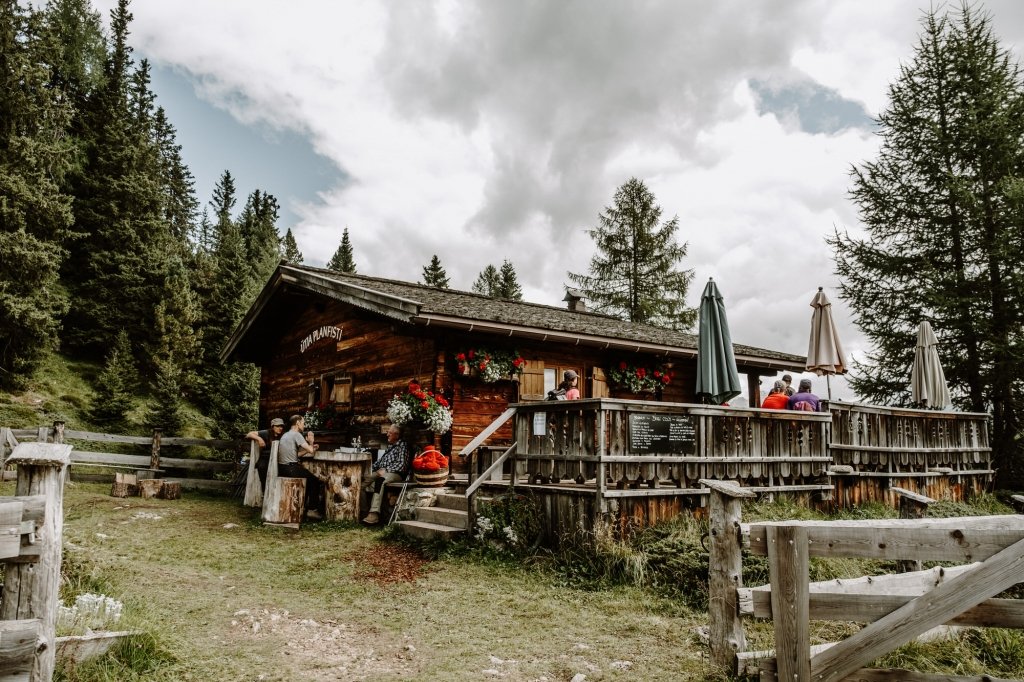 Thank you, Cat for sharing this awesome elopement hike with our team and congrats to Emma and Martin.
Looking for the perfect vendors for your wedding?
Search our Wandering Weddings members HERE!